In a thrilling announcement for Warhammer enthusiasts, the renowned Golden Demon miniature painting competition is making a grand comeback in 2024. Next year promises to be the most monumental yet, with a blend of expert and novice painters converging to showcase their talents in the Warhammer universe.
The event's inaugural leg is scheduled to kick off at AdeptiCon on March 20th, 2024. Aspiring participants have a generous six months to brainstorm, design, and bring their miniature masterpieces to life. It's the ideal window to replenish painting supplies and draw inspiration from the Warhammer world.
Golden Demon 2024 Categories
In a bid to keep the competition fresh and inclusive, organizers have introduced new categories for the 2024 edition. While some traditional categories have been merged – such as Large Models and Vehicles – new segments have been introduced.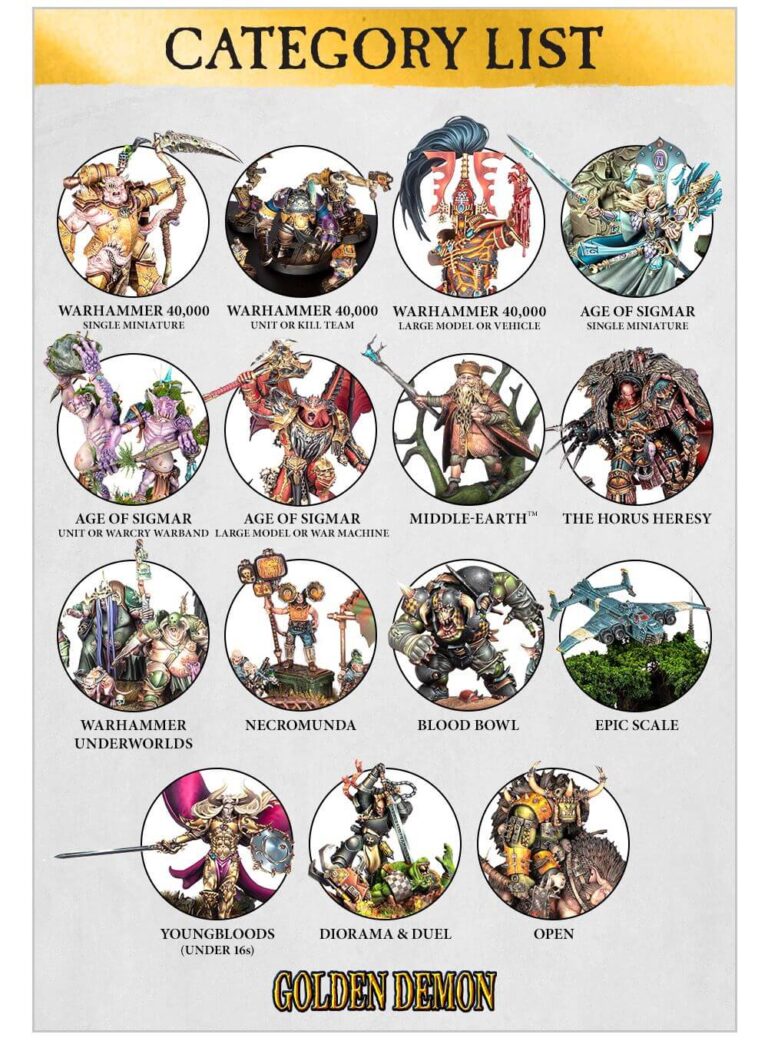 Fans of Necromunda, Blood Bowl, Warhammer: The Horus Heresy, and Legions Imperialis can now revel in dedicated categories tailored for them.
For those on the fence about participating, a glimpse into the Golden Demon experience is encapsulated in a captivating video.
2024 is shaping up to be the ideal year for both newcomers and seasoned painters to join the Golden Demon fray. The revamped Citadel Colour website offers a plethora of resources, from beginner guides to advanced techniques for seasoned artists.
To stay abreast of all the latest updates from Golden Demon, keep an eye on the Warhammer Community. Participants are also encouraged to share their journey using the #paintingwarhammer hashtag, allowing the community to revel in the creative process.
About AdeptiCon 2024
Celebrating its 22nd year, AdeptiCon has seen a meteoric rise from a modest gathering of 110 people in 2003 to a staggering 6,500 attendees in 2023.
Over the years, the convention has been hosted at five different venues and has expanded its offerings to include over 675 events, ranging from tournaments and event games to hobby seminars that cover all facets of the miniature wargaming hobby.
The primary goal remains unchanged: to deliver the highest quality wargaming event to its attendees. The 2024 edition will be held at the Renaissance Schaumburg Convention Center Hotel, in Schaumburg, IL USA.
The event will span from March 20th to 24th, Wednesday through Sunday. Attendees can also look forward to an Exhibitor Hall, which will host over 115 exhibitors showcasing their products, running demos, and interacting with the community.