Key Takeaways:
Warhammer 40,000 Organised Play allows players to participate in tournaments and win prizes at their local stores.
The pack offers two ways to play, with options for Combat Patrol and Strike Force games.
Participants can enjoy free swag, trophies, and exclusive goodies along with the gaming experience.
Organised Play presents an excellent opportunity for local gaming groups and Warhammer 40,000 communities to come together in thrilling showdowns.
The pack offers two distinct ways to play, catering to diverse preferences. Tournaments can be structured around Combat Patrol games for more intense and tactical encounters, or larger Strike Force games accompanied by the Leviathan Tournament Companion for epic-scale battles.
One of the most significant advantages of joining Organised Play is the chance to meet like-minded players who share a passion for Warhammer 40,000. Besides the camaraderie, participants have the added perk of claiming free swag, fancy trophies, and other exclusive goodies as tokens of their victories.
What's included in the Organised Play box?
The Organised Play kit itself proves to be a comprehensive package that ensures a seamless and enjoyable tournament experience for up to 32 players. Each kit includes 32 decks of Core Stratagem cards that players can reference during their games, enabling strategic planning and tactical execution. The champion of the tournament will be honored with a splendid glass trophy, while other exceptional participants can earn certificates for achievements such as Best Painter.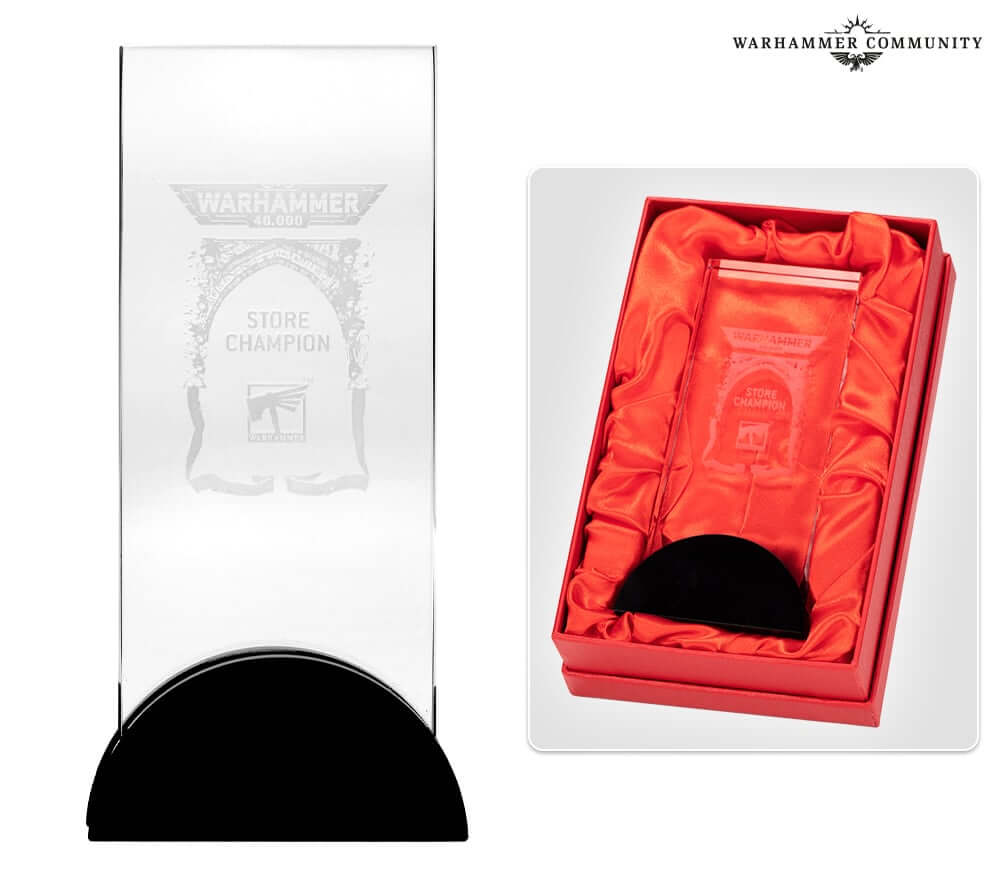 Moreover, the Organised Play pack features 32 art cards that add an artistic touch to the overall gaming experience. Additionally, the kit includes 32 transfer sheets containing new decals specially designed for Space Marines, allowing players to customize their forces and prepare for the impending Tyranid threat looming over the Imperium.
In an exciting development, Warhammer Organised Play Packs will soon grace the shelves of Warhammer stores worldwide. Each store will receive its very own pack, offering aspiring players and Warhammer enthusiasts the chance to engage in thrilling competitions.
Enthusiasts eager to dive into the action should check the link below, which provides information on nearby stores hosting Warhammer 40,000 Organised Play activities. With the chance to play, win prizes, and connect with fellow Warhammer aficionados, the Organised Play initiative promises an unforgettable journey into the immersive world of Warhammer 40,000.
Here's the official list of participating stores worldwide!