Key Takeaways:
Warhammer 40,000: Warpforge releases on Steam Early Access on October 19th, with a cross-platform version for Apple's App Store and Google Play launching on November 2nd.
Players can engage in battles using iconic Warhammer 40K armies, with a progression system and six factions available at launch.
This digital collectible card game (CCG) is poised to offer fans a fresh and immersive experience, blending strategy with the rich narratives of the 41st millennium.
Steam Early Access and Cross-Platform Play
Warhammer 40,000: Warpforge is slated to debut on Steam Early Access on October 19th, giving PC gamers the first taste of this anticipated title. But the excitement doesn't stop there.
A fully cross-platform version is set to launch on Apple's App Store and Google Play on November 2nd, ensuring that mobile gamers aren't left out of the action. Pre-registration for mobile players is already underway.
Players can look forward to clashing with iconic armies across varied scenarios and environmental conditions. The game boasts a progression system that empowers players to collect and battle with their favorite armies right from the outset.
Andres Tallos, CEO of Everguild, the brains behind Warhammer 40K Warpforge, expressed his team's enthusiasm:
"We are thrilled to announce the release date of Warhammer 40,000: Warpforge. Our passion for card games and the Warhammer universe is evident in every detail of the game. We have ambitious plans for Warpforge's future and invite players to join our community early, helping us craft a remarkable journey for years to come."

– Andres Tallos
Special Offers and Expanding Factions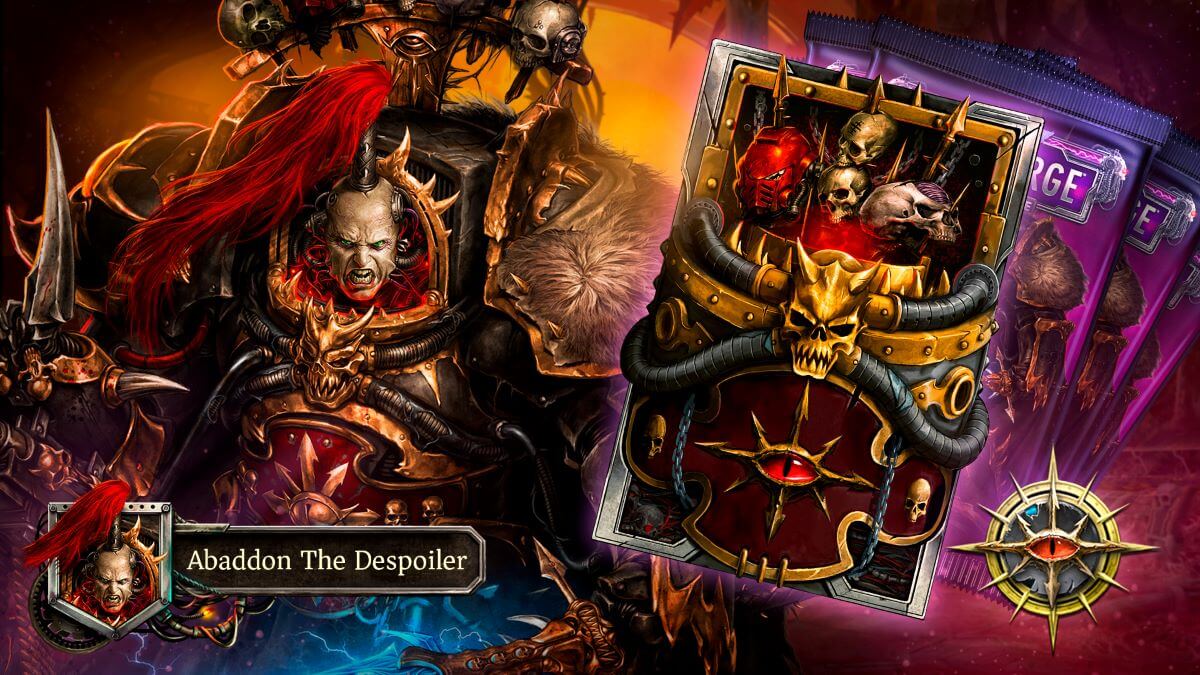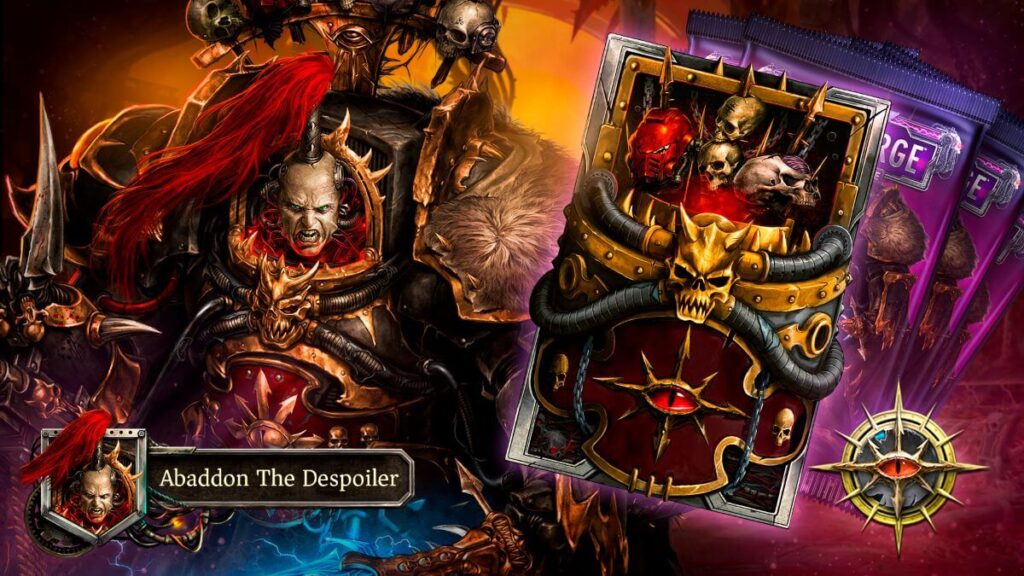 As a special treat, a pre-sale has commenced, allowing enthusiasts to secure their favorite army packages at promotional prices. At launch, Warpforge will spotlight six distinct factions, with promises of more armies joining the fray in subsequent updates.
Items are available for purchase in the new Warpforge webshop. After purchase, a confirmation email is sent, followed by another email with a redeemable in-game code upon game release.
Examples of packs available:
Booster Packs – $19.99:
All-Army Packs: Contains 5 cards, with at least 1 being Rare or higher. These packs can include cards from any game army, ideal for starting a collection and expanding deck-building options.
Army-Specific Packs: Tailored for specific armies, like "Ultramarine" or "Goff". These packs only contain cards from the chosen faction, perfect for completing a specific army's collection.


Premium Army Campaign Track –  $49.99:
Offers unique rewards for each army, including a Legendary Wildcard at the start. Not time-restricted and provides 200 campaign points daily as a bonus.


Reserved Usernames Bundles – $499.99:
Exclusive bundles for each army, offering a reserved username representing iconic Warhammer 40K figures. Includes the titular Warlord card, faction packs, an avatar, and a themed card back. The avatar and card back can also be purchased separately in-game.
Whether you're a seasoned Warhammer veteran or a digital card game aficionado, the grimdark future has never looked so enticing.