Key Takeaways:
Submission Period: Armies on Parade submissions are open from the 16th of October to the 1st of November, with the online awards ceremony on the 25th of November.
Preparation Tips:

Ensure miniatures and terrains are detailed and well-painted.
Properly photograph your entry with clear lighting and a neutral background.

Terrain Importance: While miniatures are central, thematic terrains that narrate a story significantly elevate an entry.
Categories & Awards: Multiple categories are available for entry, including Best of Warhammer 40,000 and Best of Warhammer Age of Sigmar, with additional special awards for outstanding submissions.
Armies on Parade is reaching its grand conclusion, with submissions soon to close and hobbyists around the world preparing to showcase their carefully crafted displays. From the humble beginnings in November to the final moments, the Warhammer community has been engaged in various categories leading up to the event's climax.
This comprehensive article will offer you an in-depth look at what to expect, how to ensure your entry is perfect, and some of the most frequently asked questions.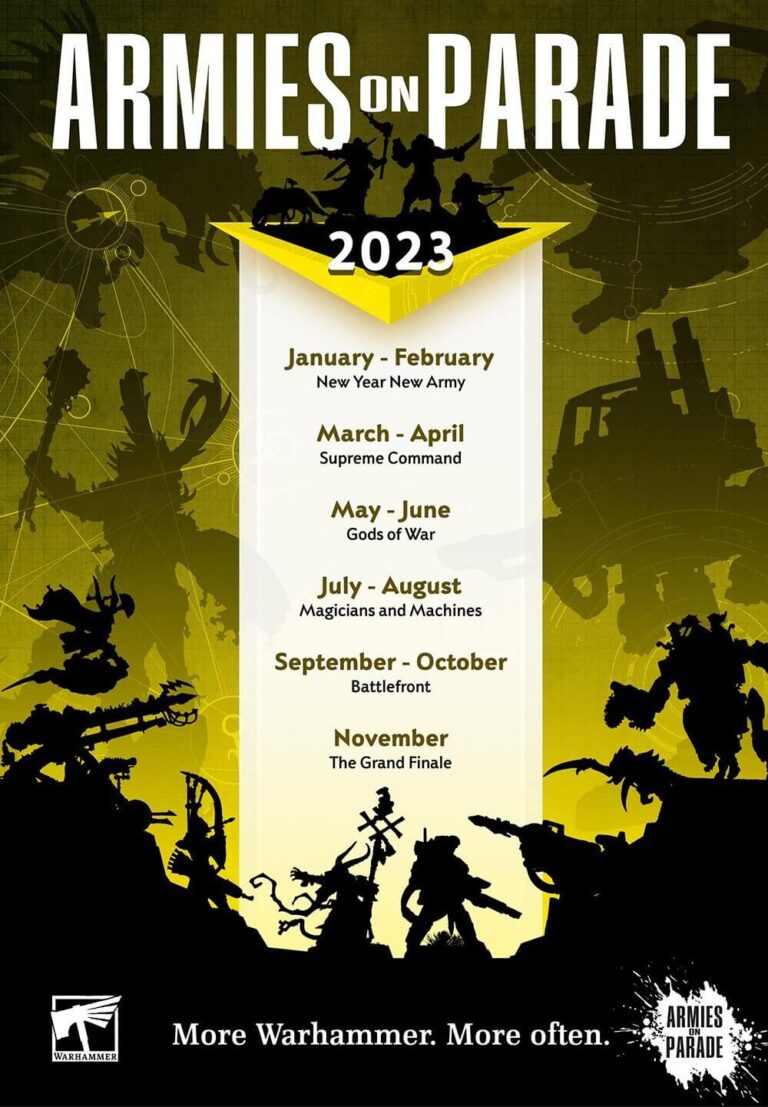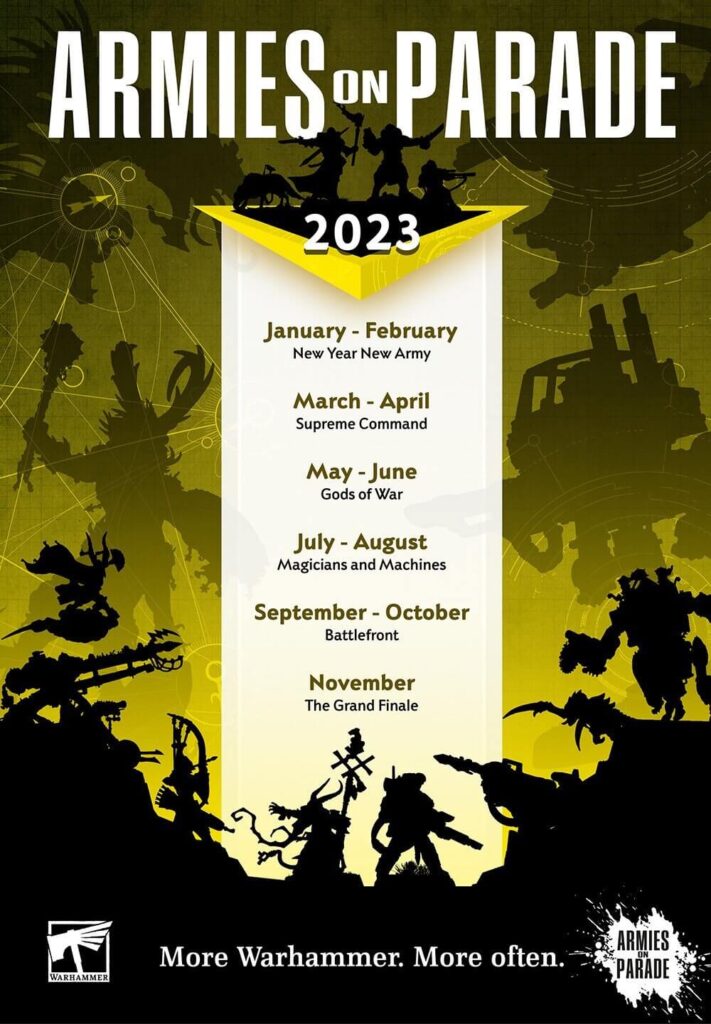 The Final Checklist
As the event draws closer, here's a checklist to ensure you've covered everything:
Eyes: Ensure all miniatures have their eyes painted. A single oversight can make or break the impression your display makes.
Accessories: Every equipment piece adds to the Warhammer narrative. Ensure all are painted, including the tiny gizmos.
Battle Damage: Ensure nothing's broken. If all is well, consider adding painted battle damage to enhance authenticity.
Terrain: Your display board isn't just about the miniatures. Your terrain should be as captivating and on-par with the quality of your troops.
Photography: Clear your space, set up a neutral background, and test your lighting. A clear photo can be the difference between an average and an exceptional submission.
Remember, the submission window is between the 16th of October and the 1st of November. The online awards ceremony is slated for the 25th of November.
Setting Your Battlefront Scene
While miniatures are the event's centerpiece, thematic terrain can elevate your entry by providing context and narrative. Whether you craft your own terrain reminiscent of traditional Warhammer designs or opt for one of the various scenery kits available, the choice is yours.
Past entries have showcased an exciting mix of ready-made scenery kits combined innovatively, as well as custom-made terrains reflecting Warhammer's fantastical essence. Once your battlefront is set, engage with the community using the hashtag #ArmiesOnParade2023.
As an added incentive, complete your parade display by November end and showcase it at your local Warhammer store to earn the coveted Armies on Parade gold award pin badge.
FAQs About Armies on Parade
Event Overview: Armies on Parade is an annual Warhammer competition where hobbyists present their meticulously crafted armies and compete for awards.
Hosting: This year, similar to the previous, the event will take place globally through online submissions. However, participants can also join at a local level in Warhammer stores.
Categories:

Best of Warhammer 40,000: For armies from Warhammer 40,000.
Best of Warhammer Age of Sigmar: Specifically for Warhammer Age of Sigmar armies.
Best of the Rest: For games like The Horus Heresy, Adeptus Titanicus, Necromunda, Blood Bowl, etc.
Best of Leviathan: An open category based on the Warhammer 40,000 Tenth edition launch box.

Special Awards: Apart from the primary categories, unique awards like The Blessing of the Omnissiah for Converting, The Dread Artisan's Painting Award, and The Honour of the Household for Best Large Model Army will also be given.
Armies on Parade 2023 promises to be an exciting platform for Warhammer enthusiasts globally. As the event approaches, it's crucial to ensure every detail of your entry is perfect. Best of luck to all participants! More details here!