Warhammer fans, get ready to mark your calendars! Warhammer Fest, the largest official Warhammer event in the world, is just around the corner, and it promises to be the ultimate celebration of all things Warhammer.
The event is set to take place at the Manchester Central venue on April 29th, and will run for three exciting days.
But that's not all – Warhammer Fest 2023 is going to be the first place where fans can play the new edition of Warhammer 40,000.
There will be demo games throughout the event to give players a first-hand experience of all the new features and changes in the upcoming edition. Attendees will also have the chance to see all the new miniatures in the massive new launch box in person.
But the new Warhammer 40,000 is just the tip of the iceberg. Warhammer Fest 2023 is packed with exciting activities for fans of all Warhammer game systems.
Expect to see a showcase of new products for other game systems, as well as special Multiplayer Show Up and Play Scenarios, and the chance to join fellow hobbyists and paint free miniatures at the Community Paint & Take.
Looking for inspiration? Check out the Golden Demon and Mega Armies on Parade competitions to see some amazing Warhammer creations.
And for those who just want to sit back and relax, the Popup Warhammer Board Gaming Bar & Café is the perfect spot to play Warhammer Underworlds and other Warhammer board games.
The event also offers a chance to get hands-on with a range of licensed Warhammer products, including video games.
Several events are already sold out, so don't wait to grab your tickets. There's something for everyone at Warhammer Fest 2023, from informative hobby classes to tournaments that range from the competitive to the casual.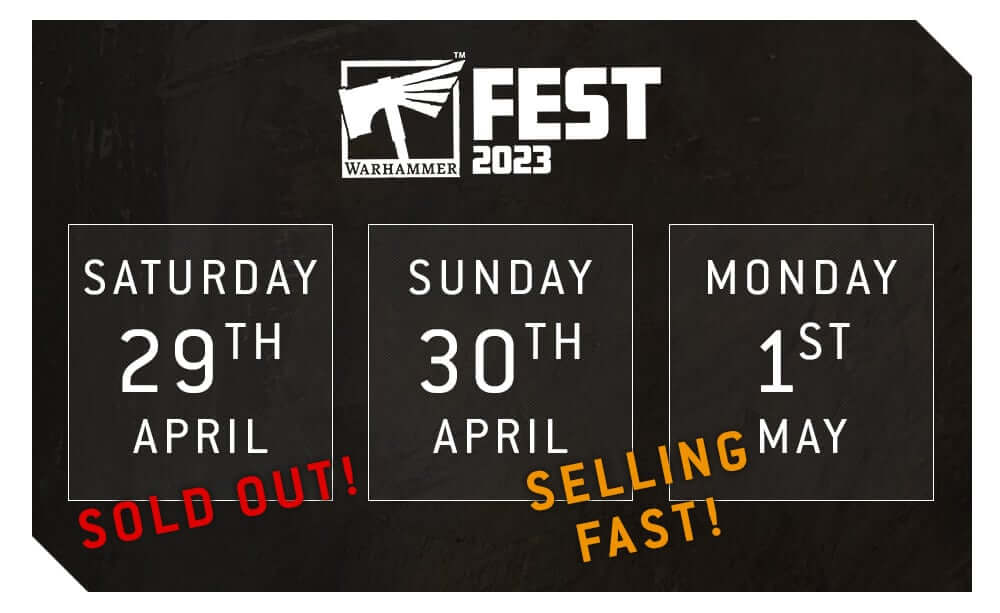 In summary, Warhammer Fest 2023 is an event that promises to be utterly unmissable for Warhammer fans. With a host of exciting activities and the first-ever close-up look at the new edition of Warhammer 40,000, this is an event not to be missed.