Key Takeaways:
JOYTOY has released a new Rogal Dorn action figure from Warhammer: The Horus Heresy, detailed and articulated, available for pre-order on November 8th.
Subscribers to the Warhammer Merchandise Store newsletter receive a 10% discount and updates on future collectible releases.
JOYTOY has expanded its range of collectibles with the introduction of a new action figure, Rogal Dorn, from the Warhammer: The Horus Heresy series.
This figure represents the first of many that the company has planned, based on the iconic miniatures of the Warhammer 40,000 universe's pivotal civil war.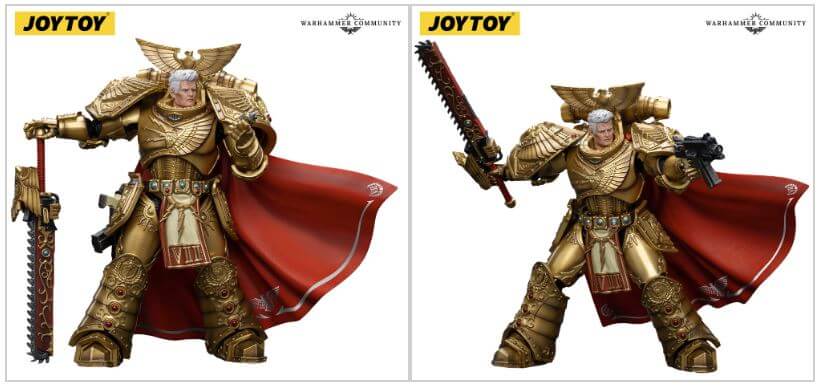 The figure is a 1:18 scale representation of Rogal Dorn, the Primarch of the Imperial Fists Legion, and is modeled after the renowned Character Series miniature.
It features high-level detail, including Dorn's signature weaponry—the chainsword Storm's Teeth and the bolter Voice of Terra—as well as the Auric Armour, which is noted for being made from the same material as the Emperor's armor.
Designed with poseable articulation, the figure can replicate the stoic pose of its miniature counterpart or be displayed in a more dynamic combat stance.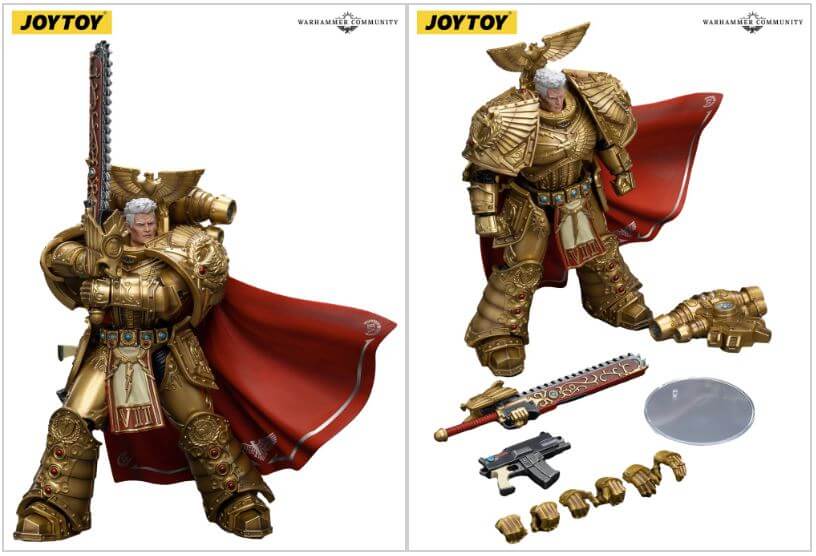 Pre Orders for Rogal Dorn JOYTOY Action Figure open on 8th November!
The pre-order for the Rogal Dorn figure is set to open at 10:30 am GMT on Wednesday, November 8th, through the Warhammer Merchandise Store. Fans who sign up for the store's newsletter before the pre-order period will receive a discount on their purchase and updates on future releases.
Rogal Dorn is part of a larger collection by JOYTOY, which includes figures of other notable characters from the Warhammer 40,000 series, such as Roboute Guilliman and Lion El'Jonson, among various loyalist and heretic figures.
Details on the full scope of JOYTOY's Horus Heresy line remain undisclosed, but the company indicates that the range will be a significant addition to any collection.