Key Takeaways:
Lion El'Jonson's much-anticipated model is now available in a super-poseable form, thanks to a collaboration with JOYTOY.
This 1:18 scale figure boasts impeccable details, mirroring its tabletop version with precision.
The Primarch is not alone; three of his sons, including Grand Master Azrael and Lazarus, are available for pre-order.
Dark Angels enthusiasts can start placing their orders on the JOYTOY website or pick them up from Merchoid in the UK and USA.
---
In the wake of Lion El'Jonson's dramatic return to the 41st Millennium – one of the most ground-shaking moments in Warhammer 40,000 history – enthusiasts can now bring home a striking representation of the Primarch of the Dark Angels.
Emanating from the mysterious pathways to assist his kin in their greatest time of need, his magnificent miniature design, deemed a strong contender for Miniature of the Year, has been recreated in a new, fully articulated form.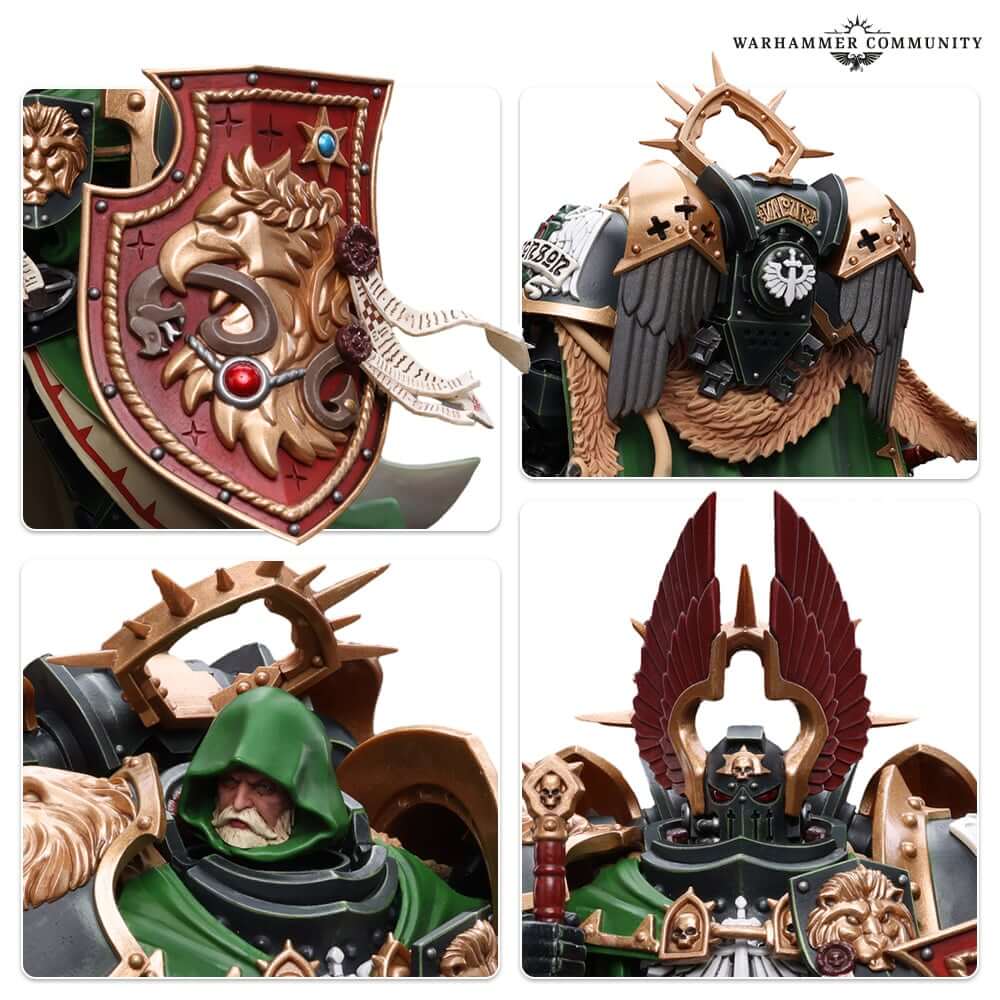 In a partnership with JOYTOY, Lion El'Jonson is the latest addition to a series of ultra-poseable Warhammer action figures. This collection includes notable figures like elite Chaos Terminators squads, formidable warsuits, and soon, the revered warriors from the Age of Darkness.
Each figure, scaled at 1:18, is a marvel in craftsmanship. The meticulous detailing captures the tiniest elements of their tabletop models. Lion El'Jonson's model is no exception, with the most intricate designs, such as his skull-patterned belts and Dark Angels insignias, perfectly replicated.
Fans will also appreciate the presence of the two iconic Watchers in the Dark, who are always seen alongside the Primarch.
The Lion is joined by Grand Master Azrael, Dark Angels Company Master and Lazarus Models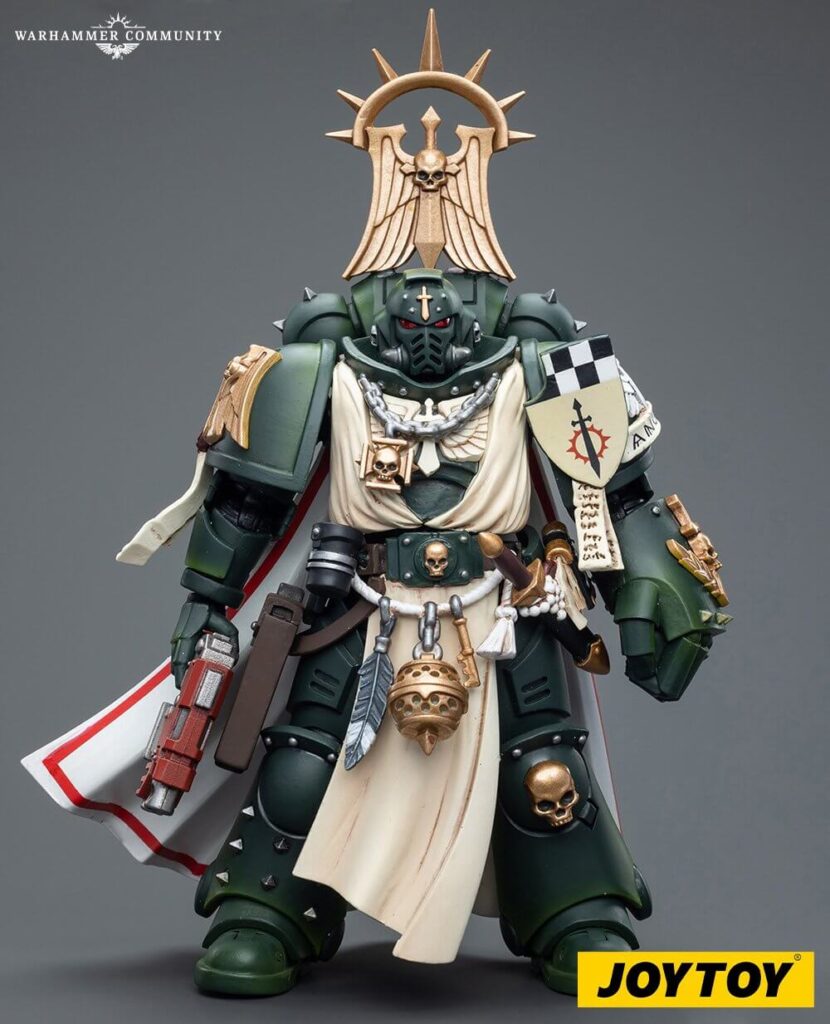 However, what would the Primarch be without his distinguished sons by his side? Three are set to make their debut alongside Lion El'Jonson. Grand Master Azrael, known as the Supreme Commander of the Dark Angels, made significant waves when he crossed the Rubicon Primaris earlier this year.
Now, collectors can get their hands on his detailed figurine, which features options for both a helmeted and unhelmeted appearance. This provides enthusiasts the ability to mirror his Warhammer 40,000 miniature based on their preferences.
Lazarus, celebrated as the initial Primaris Space Marine to be welcomed into the Dark Angels' innermost circle, also takes center stage. With an impressive winged helmet and his renowned power sword, Enmity's Edge, this figure boasts exceptional flexibility, allowing for a plethora of dynamic poses.
The figure's adaptability is further highlighted by three hand options for each arm.
Finally, an as-of-yet unnamed Dark Angels Company Master completes the lineup. Armed with a formidable great power fist and an array of weapon options – including a bolt pistol, boltgun, power sword, or combat knife – this figure is a testament to JOYTOY's commitment to authenticity.
The figure sports the distinct Calibanite imagery, a hallmark of the Dark Angels miniature collection, and is also up for pre-order.
For those based in Asia, pre-orders have been made available on JOYTOY's official website. Meanwhile, Dark Angels aficionados residing in the UK and USA can access the complete Warhammer action figure assortment at Merchoid.