Meet Master Lazarus, a revered warrior of the Dark Angels who wields Enmity's Edge with deadly precision. His composure is unwavering on the battlefield, except when facing enemy sorcerers whose abilities threaten the safety of his battle-brothers. Having witnessed the loss of many comrades to the taint of the warp, Lazarus channels his grief into every strike against psykers, invoking their memory to inspire himself to heroic deeds.
As an HQ choice for the Dark Angels, Master Lazarus is an exceptional melee fighter, especially when facing his chosen prey, enemy psykers. He is also equipped with the Spiritshield Helm, a powerful piece of technology that protects him from the corrupting influence of the warp.
But that's not all – Master Lazarus also has the option to be assembled as an unnamed Primaris Captain. With a choice of helmeted or unhelmeted head, the Primaris Captain forgoes the Spiritshield Helm in favor of a bolt rifle and a choice of power sword or power fist. This flexibility in assembly allows Dark Angels players to tailor their army to their desired playstyle and tactics.
Master Lazarus Datasheets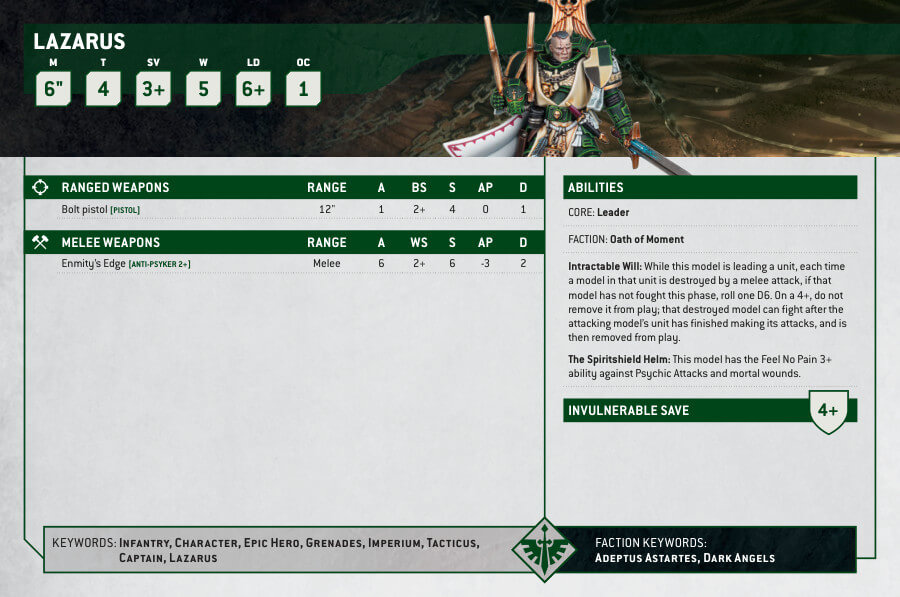 And in case you assemble him as a Primaris Captain..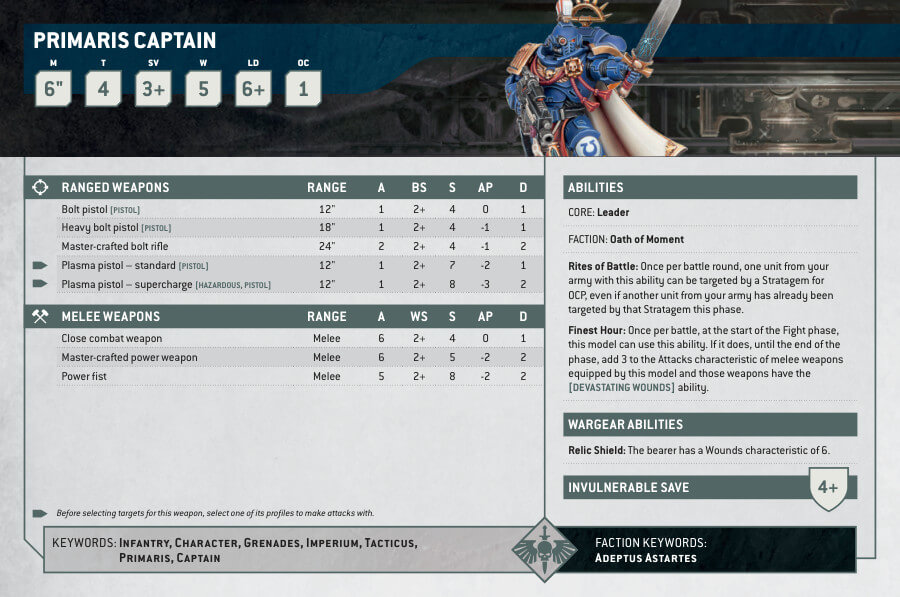 What's in the Master Lazarus box
x22-piece plastic set that makes 1 Master Lazarus miniature.
x1 Citadel 40mm Round Base
How to paint the Master Lazarus