The new Warhammer.com introduces a comprehensive shopping experience. For the first time, the complete range of Warhammer 40k miniatures, including Citadel paints, Forge World resin models, paints, hobby tools, and Black Library books, are available in one location.
This integration eliminates the need for customers to navigate multiple webstores, allowing for a streamlined shopping experience.
Exclusive Online Collections
The website now offers exclusive miniatures not typically available in physical stores. These special items are marked with an Online Only tag, catering to collectors seeking unique pieces.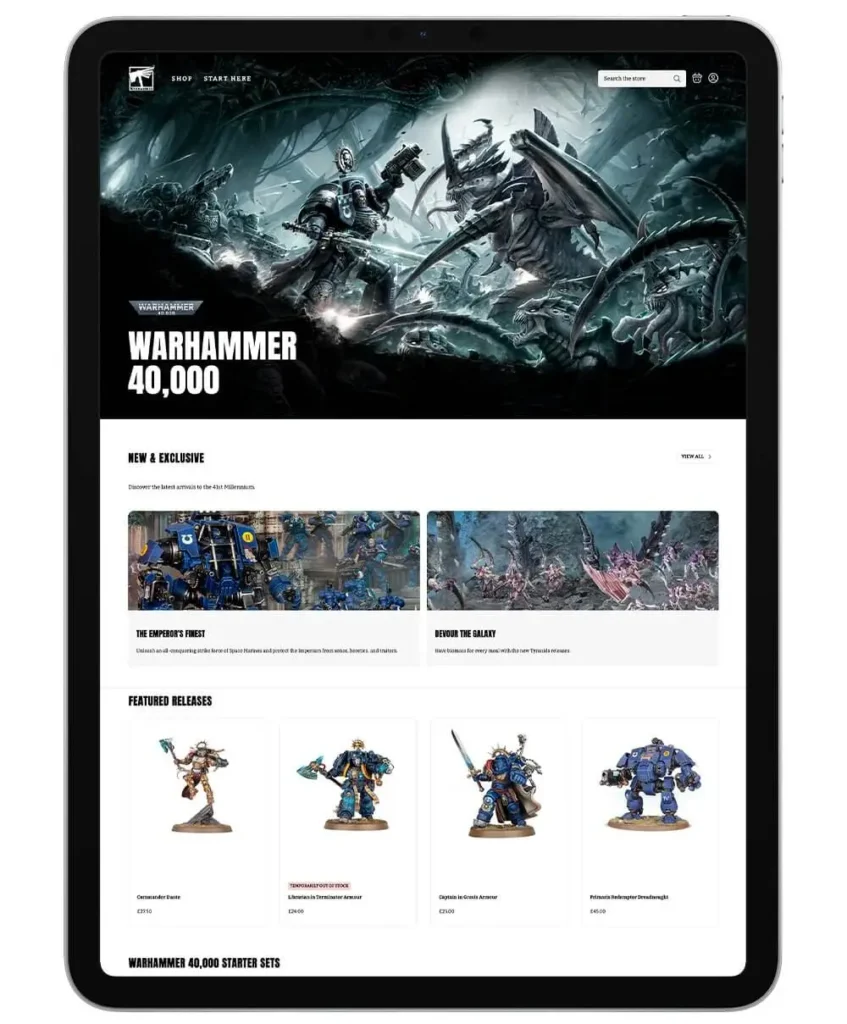 Warhammer.com continues to offer free dispatch of orders to the nearest Warhammer store. For EU customers, prices include all import duties and taxes, ensuring transparency.
Games Workshop also announced that its Customer Service Team has enhanced its support, offering exchanges for any currently available kit with just a proof of purchase.
This lifetime guarantee covers free replacements for any component available on the webstore. Customers are encouraged to update their address and payment details during their first purchase on Warhammer.com to ensure a smooth checkout process.
Check out the new Warhammer.com Store!