Warhammer Day 2023 has unveiled a plethora of exciting reveals, including new miniatures for Warhammer 40,000, Warhammer Age of Sigmar, Kill Team, and a special treat for Warhammer: The Old World enthusiasts.
From the zealous Adeptus Mechanicus to the undying Necron legions, the Warhammer universe is set to expand in thrilling ways. Below we cover the most important updates from the world of W40k:
Warhammer 40,000: The Rise of New Factions and Leaders
Dive into a universe of revelations as Warhammer Day 2023 unveils ancient metallic legions, stealthy cyborg snipers, and treacherous battlegrounds.
Adeptus Mechanicus: March of the Cyborgs
Necrons: Awakening of the Ancient Empire
Kill Team: Salvation – Skirmishes Above Predator-Infested Seas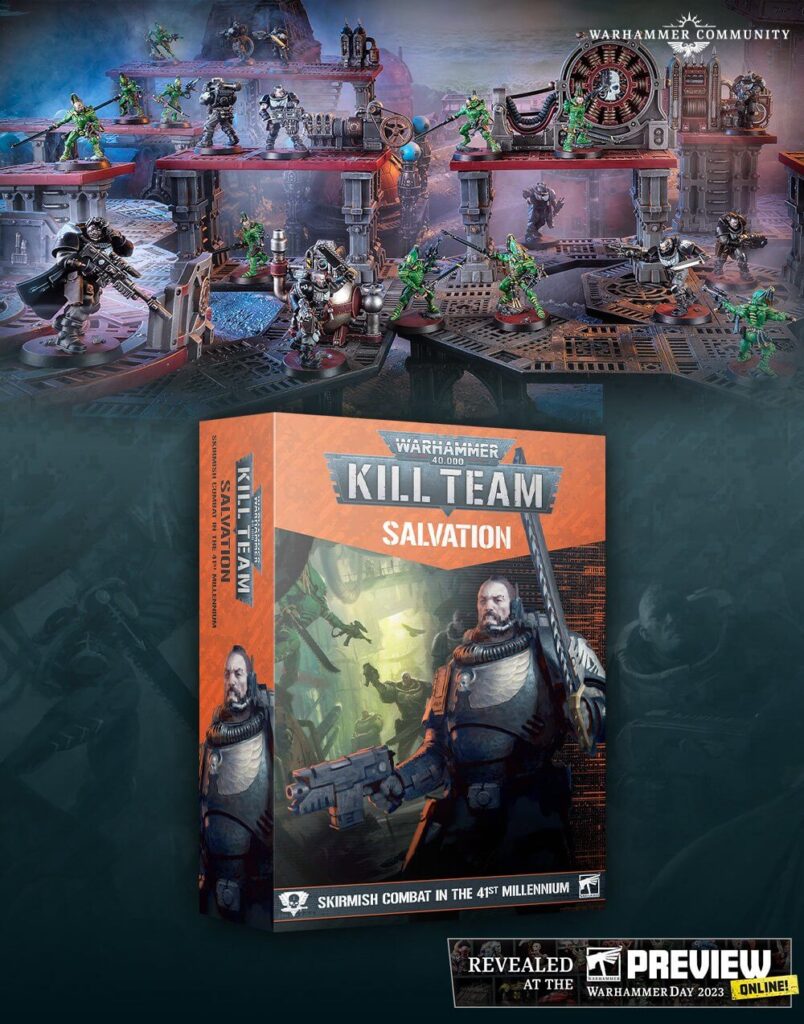 The planet Bheta-Decima becomes the next battleground as the Striking Scorpions of the Aeldari embark on a perilous mission to rescue a captured Farseer. But they're not alone; the Space Marine Scouts stand in their way, defending their territory with zeal.
Kill Team: Salvation – Tactical Skirmishes and New Battlegrounds
After the cataclysmic events of Gallowfall, Bheta-Decima emerges as a hotbed of clandestine activities. With Tech-magi conducting secret experiments on industrial rigs surrounded by treacherous seas, it's the perfect setting for tactical skirmishes.
The Factions: Striking Scorpions vs. Space Marine Scouts
Kill Team: Salvation Box Set
This comprehensive set includes two teams, terrain pieces, and a detailed rulebook. It's a complete package for Kill Team enthusiasts, offering new terrains, teams, and rules.
Community Reactions to Warhammer Fest 2023 Updates
As Warhammer Fest 2023 unfolds, the community on Reddit has been actively sharing their reactions, both positive and critical. Here's a snapshot of the prevailing sentiments: