Key Takeaways:
The 40th anniversary of Warhammer Day will be celebrated on October 14th, 2023.
An exclusive commemorative miniature, "The Ancestors' Wrath", will be unveiled, which features an Einhyr Champion from the Leagues of Votann.
The Leagues of Votann, an ancient Warhammer 40,000 faction, are making a significant comeback.
An exclusive Warhammer Day preview will offer a glimpse into the future of Warhammer miniatures.
The world gears up for the 40th anniversary of the globally celebrated Warhammer Day, which is set to take place on October 14th this year. Fans across the globe eagerly anticipate this day, hailing it as a tribute to the world's most cherished hobby.
Throughout this year, the Warhammer Community has embarked on a retrospective journey, revisiting some of the most iconic and nostalgic miniatures from the vast Warhammer universe. This trip down memory lane is set to peak on Warhammer Day.
"The Ancestors' Wrath" Celebratory Miniature
In keeping with the time-honored tradition, an exclusive commemorative miniature will be unveiled on the occasion. The highly anticipated miniature, named "The Ancestors' Wrath", portrays an Einhyr Champion, gracefully at ease.
Distinct features include a stag crest adorning her armor, which is symmetrically represented on her shield. Collectors will appreciate the option to choose from three different heads – one with a helmet, another with a lifted visor, and the last being bare-headed.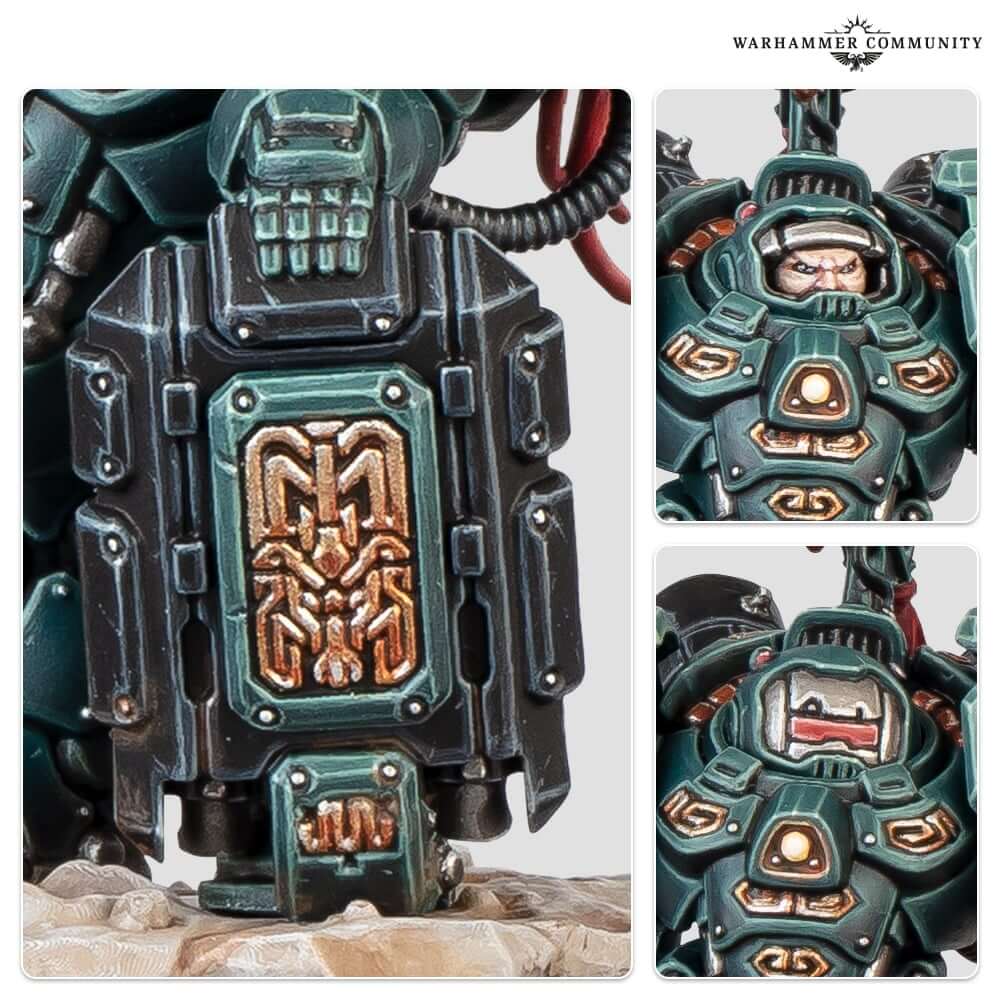 The miniature traces its lineage back to the Leagues of Votann, an ancient faction rooted deep in the annals of Warhammer 40,000 history.
Despite their prolonged absence, they've now made a remarkable comeback, aiming to secure the galaxy's most precious materials to safeguard their Ancestor Cores.
But the surprises don't end there! Warhammer Day will also present fans with a sneak peek of what lies ahead. An exclusive preview promises a look into the exciting future of Warhammer, showcasing upcoming miniatures. Enthusiasts and collectors alike will certainly not want to miss out on this treat.
The Ancestors' Wrath is on the horizon for pre-orders. For further updates on this and more, Warhammer enthusiasts are encouraged to stay connected with the Warhammer Community in the weeks leading up to Warhammer Day.
Warhammer Day FAQs
What is Warhammer Day?
Warhammer Day" is an event promoted by Games Workshop, the company responsible for producing the Warhammer and Warhammer 40,000 tabletop miniature wargames, among others. Warhammer Day typically celebrates the rich history, community, and products related to the Warhammer franchises.
When is Warhammer Day in 2023?
In 2013 Warhammer Day will be held on the 14th of October.
What happens on Warhammer Day?
The specifics of what happens on Warhammer Day can vary year to year, but typically it might include Special Releases such as the release of the Ancestors' Wrath model in 2023, special events or gaming sessions to mark the occasion.
painting competitions, sales or preview of upcoming releases or make announcements about the future of the Warhammer games.