In a stunning development that has sent shockwaves through the Warhammer community, Commander Dante, one of the most beloved and iconic characters in the game, has undergone the Rubicon Primaris treatment.
The news was announced on the official Warhammer Community website, sparking a flurry of excitement and speculation among fans.
Commander Dante, who has been a fixture of the Warhammer universe for many years, is the Chapter Master of the Blood Angels Space Marine chapter. He has played a central role in numerous storylines and campaigns, and is known for his strategic brilliance and unyielding courage in battle. The character has a devoted following among Warhammer fans, who have long admired his leadership and heroism.
The Rubicon Primaris treatment is a highly controversial process that transforms Space Marines into the new, enhanced Primaris Space Marines. The process involves extensive genetic modification, implantation of new organs, and other radical procedures that fundamentally alter the physiology of the subject. The transformation is irreversible and carries significant risks, including death or madness.
The decision to subject Commander Dante to the Rubicon Primaris treatment has sparked intense debate among Warhammer fans, with many expressing concern about the fate of the character they have grown to love. However, others see the move as a bold and exciting development, opening up new possibilities for storytelling and gameplay.
The announcement on the Warhammer Community website includes a stunning new model of Commander Dante, which has already generated significant buzz among fans.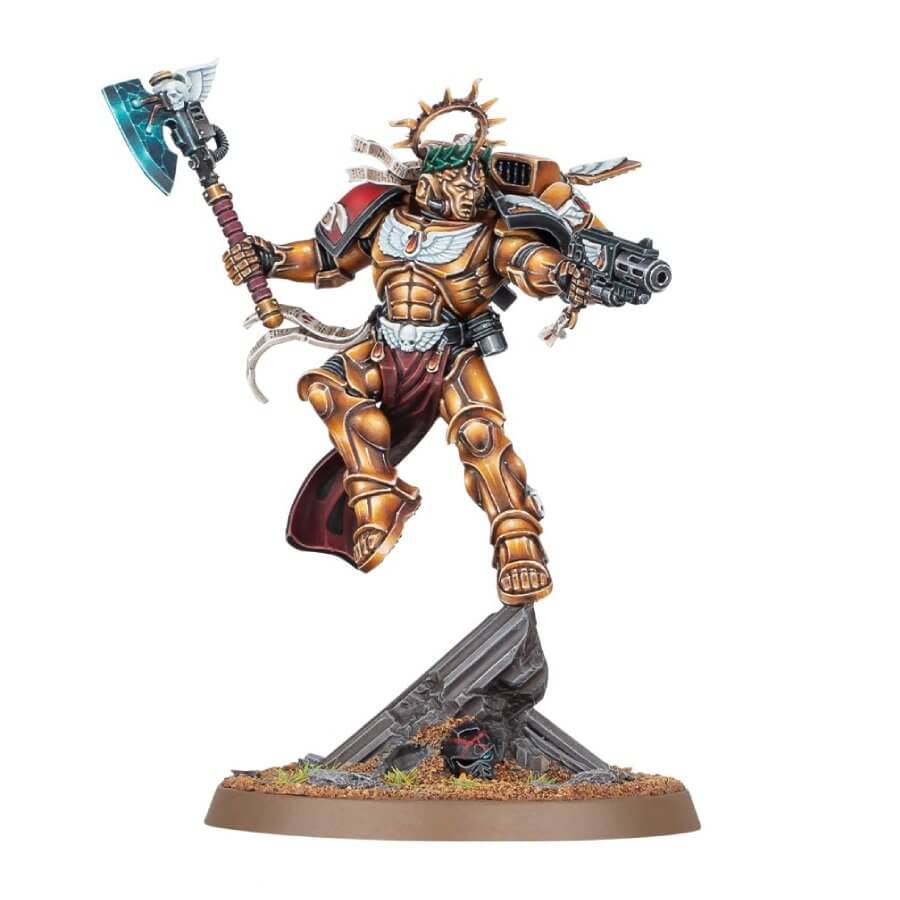 The model features a dynamic pose and intricate details, showcasing the character's iconic armor and weapons. The new model is expected to be released in the near future, with many fans eagerly anticipating its arrival.
The transformation of Commander Dante into a Primaris Space Marine is just one of many recent developments in the Warhammer universe, which has seen significant changes in recent years. The introduction of the Primaris Space Marines and other new elements has sparked both excitement and controversy among fans, with some embracing the changes and others mourning the loss of familiar elements.
The news of Commander Dante's transformation has generated significant buzz and anticipation among Warhammer fans, who are eagerly awaiting the release of the new model and the next chapter in the story of the Blood Angels.
Whether you are a long-time fan of the Warhammer universe or a newcomer to the game, this latest development is sure to capture your attention and spark your imagination. Find out where you can find the model online!