To honor this milestone, a set of 10 exclusive postage stamps has been unveiled, showcasing stunning imagery from the diverse realms of Warhammer.
As a beloved British institution, Warhammer has transcended its humble origins to become a global phenomenon. This unprecedented collaboration with Royal Mail serves as a testament to the immense significance it holds for millions of fans worldwide.
Six of the stamps proudly display intricate miniatures from Warhammer 40,000, Warhammer Age of Sigmar, and Warhammer The Old World. From the iconic Space Marines and Orks to the majestic Stormcast Eternals and Dwarfs, these stamps bring the rich tapestry of Warhammer to life.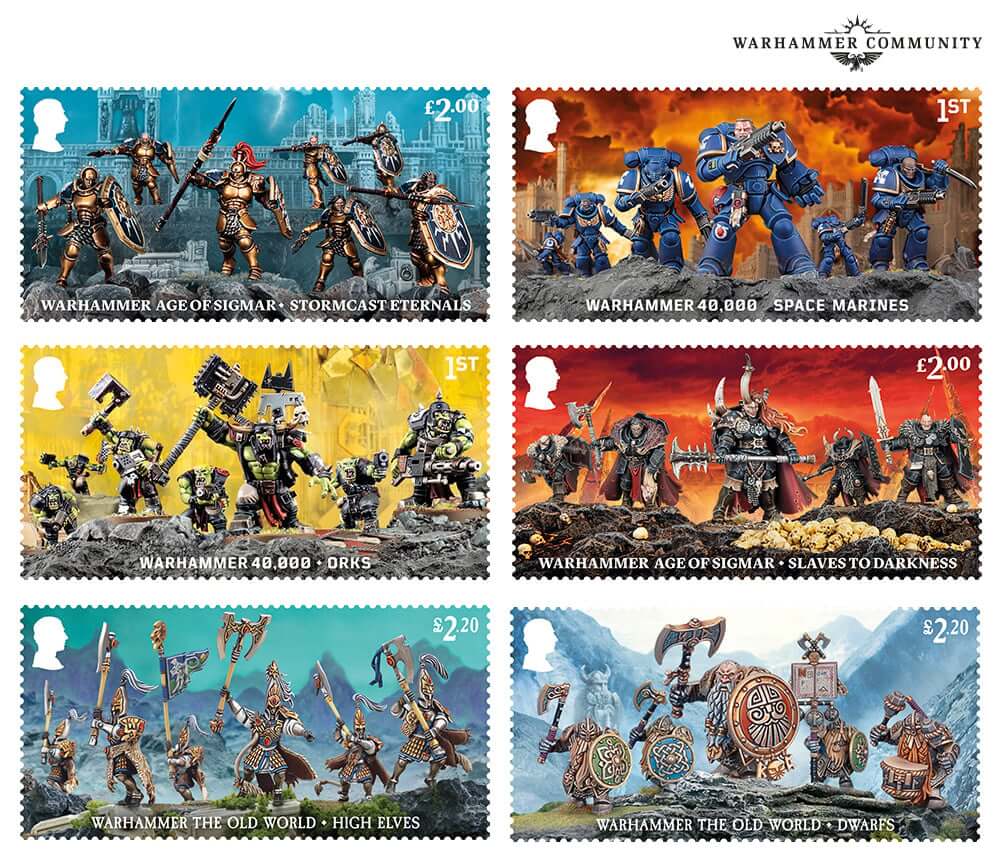 Additionally, four stamps showcase classic artwork from Warhammer's history, including the legendary head-swiveling Crimson Fist from the renowned Warhammer 40,000: Rogue Trader book cover.
This collectible stamp set is a true delight for Warhammer enthusiasts. While they may not possess the authority of an Inquisitorial seal, they undoubtedly hold a place of honor among fans.
Let's be honest, nothing adorns a heartfelt thank-you letter to your grandmother quite like the magnificent visage of the God-Emperor of Mankind. However, it might be wise to reserve the intense gaze of Yndrasta for more mundane tasks, such as paying bills. 🙂
The Warhammer postage stamp collection is now available for pre-order exclusively on the Royal Mail website.
Don't miss out on the opportunity to own these remarkable stamps that pay homage to 40 years of Warhammer's captivating universe.