Most of his adversaries remain oblivious to their impending doom until his deadly daggers, known as Mork's Teeth, have already hit their target.
Snikrot, who is frequently referred to as Da Green Ghost, is an elusive apparition that possesses expertise in slashing throats and seizing scalps using his enormous combat knives that are famously known as Mork's Teeth.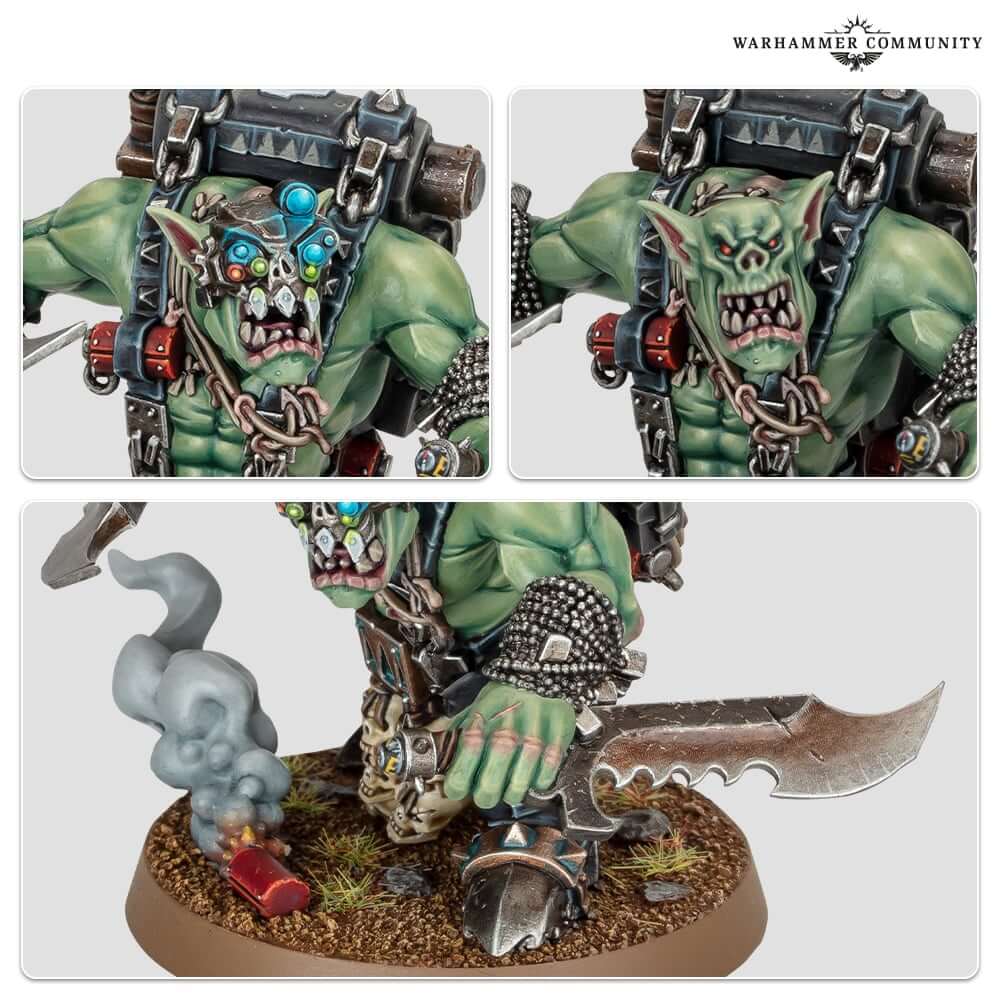 Snikrot has three head options – mask off, mask up, or mask down – and you'll be able to get him first in the upcoming Boarding Patrol: Orks. This box packs in five tooled-up Flash Gitz, 10 Beast Snagga Boyz, and 10 Kommandos – their loyal Distraction Grot and Bomb Squig in tow.