Space Marine Captains donning jump packs take on the role of spearheading aerial assaults with unmatched skill and leadership prowess. These exceptional warriors excel at the forefront of combat, devising cunning strategies that harness both speed and aggression to deliver devastating results.
This meticulously designed multipart plastic kit allows you to assemble a formidable Space Marine Captain equipped with a jump pack, a commanding presence within the ranks of the Adeptus Astartes. Choose from a selection of potent weaponry, including a chainsword, relic blade, or power fist, complemented by a heavy bolt pistol, hand flamer, or plasma pistol. Additionally, customize the Captain's appearance with your choice of either a bionic-enhanced bare head or a helmet adorned with a laurel wreath. Prepare to lead your Space Marines with unmatched prowess and take to the skies with this empowering kit!
Captain with Jump Pack Datasheets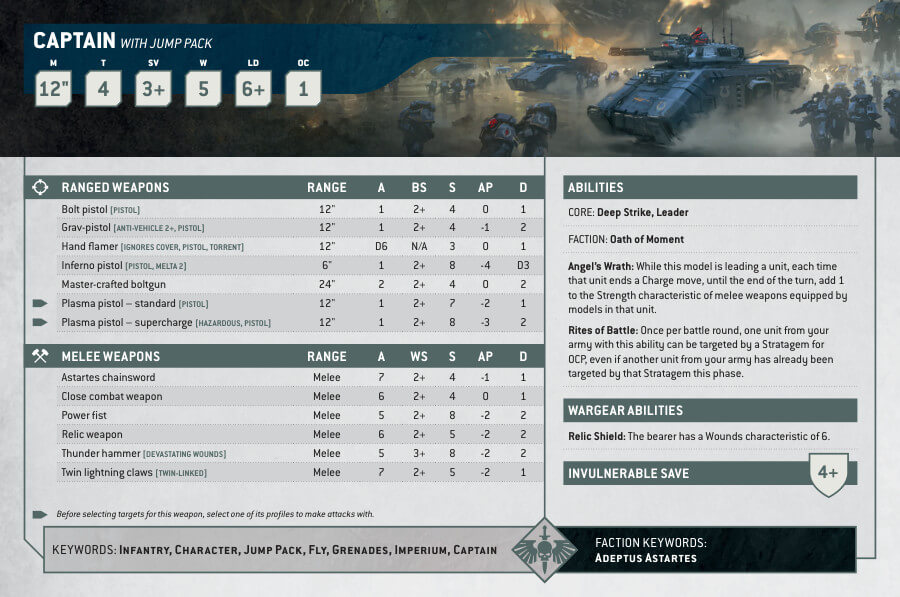 What's in the Captain with Jump Pack box
x25 plastic components that make 1 Captain with Jump Pack Miniature.
x1 Citadel 40mm Round Base.