Minka Lesk, the character brought to life by author Justin D. Hill, is the embodiment of resilience and valor. As the last Whiteshield of Kasr Myrak, she proved her worth during the fall of Cadia and now proudly serves as the Captain of the Cadian 101st Regiment.
For those interested in incorporating the model into their Cadian Shock Troops or Astra Militarum army, you have the choice to equip her with a lasgun. Alternatively, if you prefer to include her in a Cadian Command Squad, she can be armed with a bolt pistol and a power sword.
Additionally, the model offers two distinct heads, one of which features her iconic bandana as seen on the cover of Cadian Honour.
Exciting news awaits those who admire Minka Lesk, as you can secure your own miniature version of her by pre-ordering starting this week.
This exclusive offer will be available for a limited time, specifically from Saturday, July 22nd, until 8am BST on Monday, August 7th.
Minka Lesk Datasheets
This model can be used as either Cadian Shock Troops or Cadian Castellan. Here are datasheets for whichever role you may chose for her.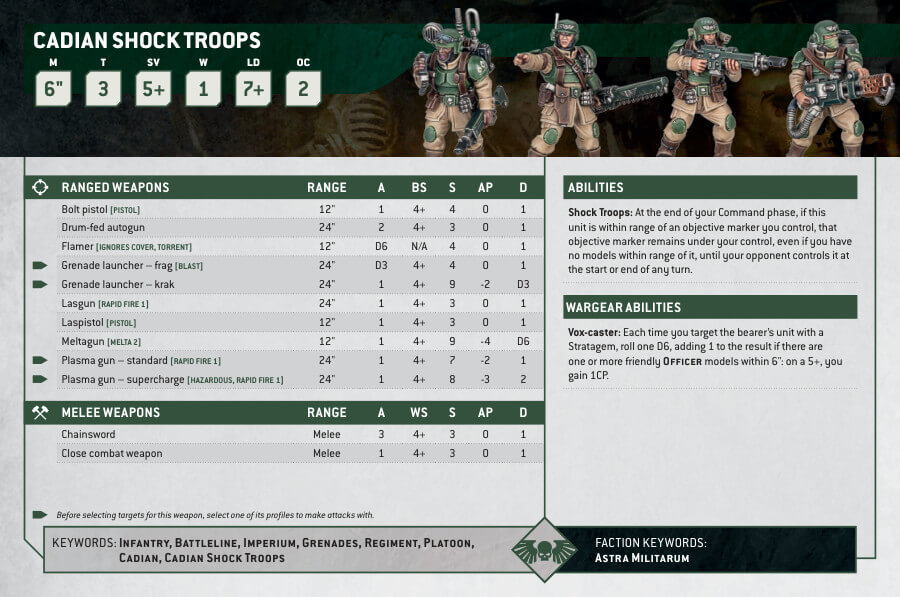 What's in the box?
x13 plastic components that make this versatile miniature!
x1 Citadel 28.5mm Round Base.
How to paint the Minka Lesk set
To be added soon!