The Skorpius Disintegrator is a powerful anti-gravity vehicle used by the Adeptus Mechanicus. It is equipped with ferrumite or belleros energy cannons and flanking cognis heavy stubbers, as well as a disruptor missile launcher mounted on its prow. The vehicle's primary turret weapon is operated by a Servitor gunner who is hard-wired into the weapon system to achieve maximum efficiency. The Skorpius Disintegrator is often deployed alongside Skitarii phalanxes to unleash devastating firepower on any threats to the Mechanicus forces.
Skorpius Disintegrator Datasheets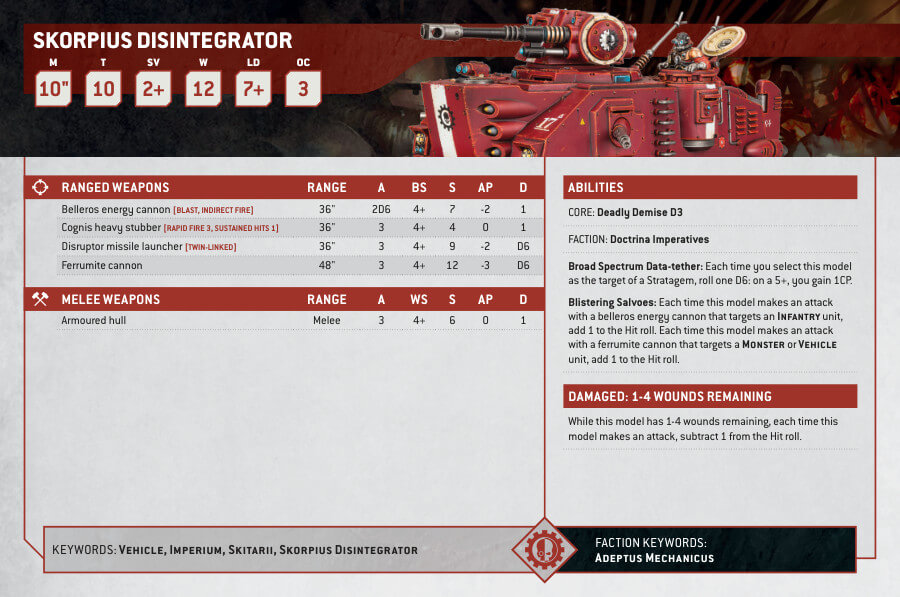 What's in the Skorpius Disintegrator box
x104 plastic components which make one Skorpius Disintegrator that can be assembled with a crewman set in one rear cupola, or with both hatches closed.
How to paint the Skorpius Disintegrator Set