The Assassins are a vital aspect of protecting the future of humanity, eliminating those who become tainted with evil too heinous to name. Billions of lives have been saved from destruction by these secretive killers, although their exploits are not officially documented. The Culexus Assassin, a soulless anti-psyker, is a terrifying and powerful force. Capable of shifting between worlds, this ominous figure instills fear in enemies as it unleashes its incomparable power, annihilating them in a spectacular shower of gore. The Culexus Assassin is both physically and spiritually imposing, and an essential asset in the fight for the Imperium's survival.
Culexus Assassin Datasheets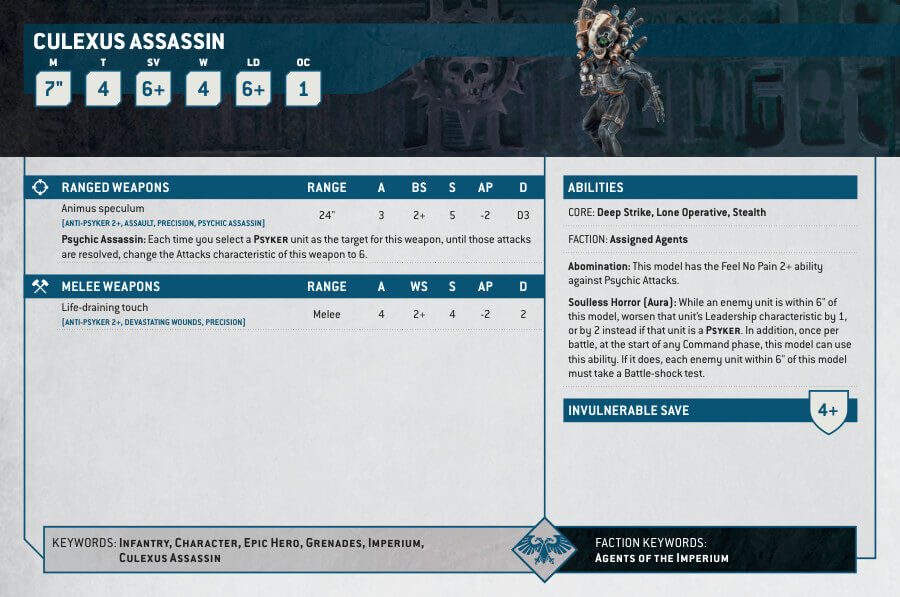 What's in the Culexus Assassin box
x10 plastic components that make one Culexus Assassin.
x1 Citadel 32mm Round base.