This multipart plastic kit allows you to assemble five Barbgaunts, Tyranid creatures designed for biological artillery purposes. Each of these hulking gaunt-forms is closely integrated with a grotesque barblauncher. They have five sturdy limbs that either support the living weapon or provide a stable firing platform, with the sixth limb being largely vestigial. These creatures are under the control of cerebral parasites, whose fleshy tendrils penetrate each Barbgaunt's eyeless skull to direct its organic ammunition.
Also available in these boxes:
Barbgaunts Datasheets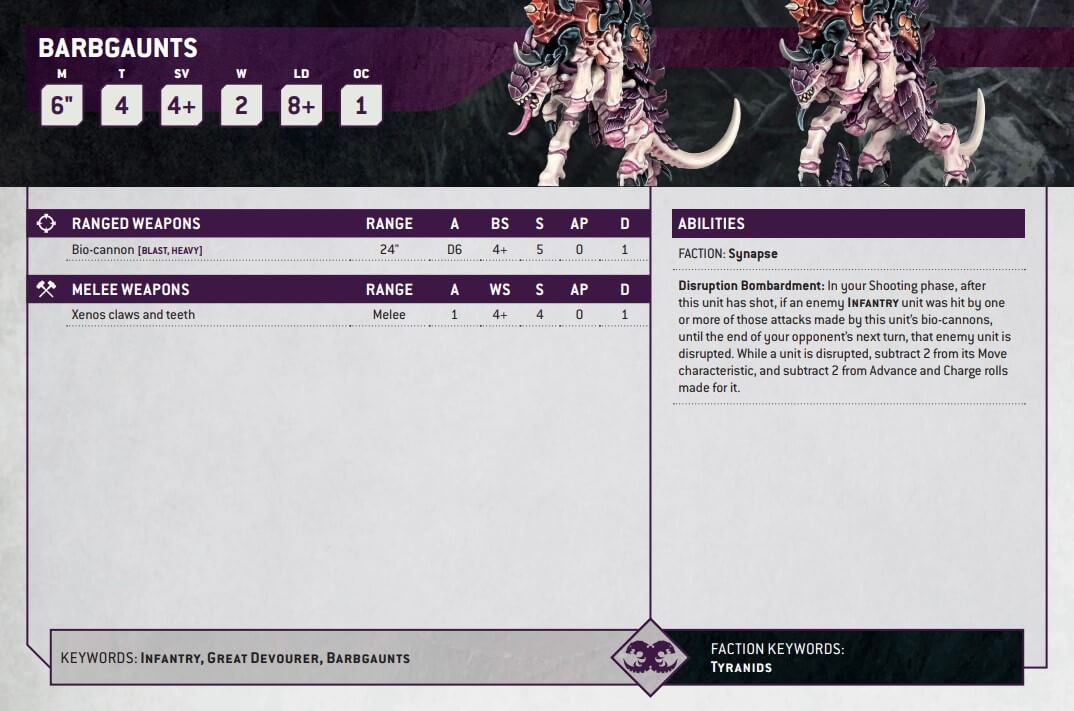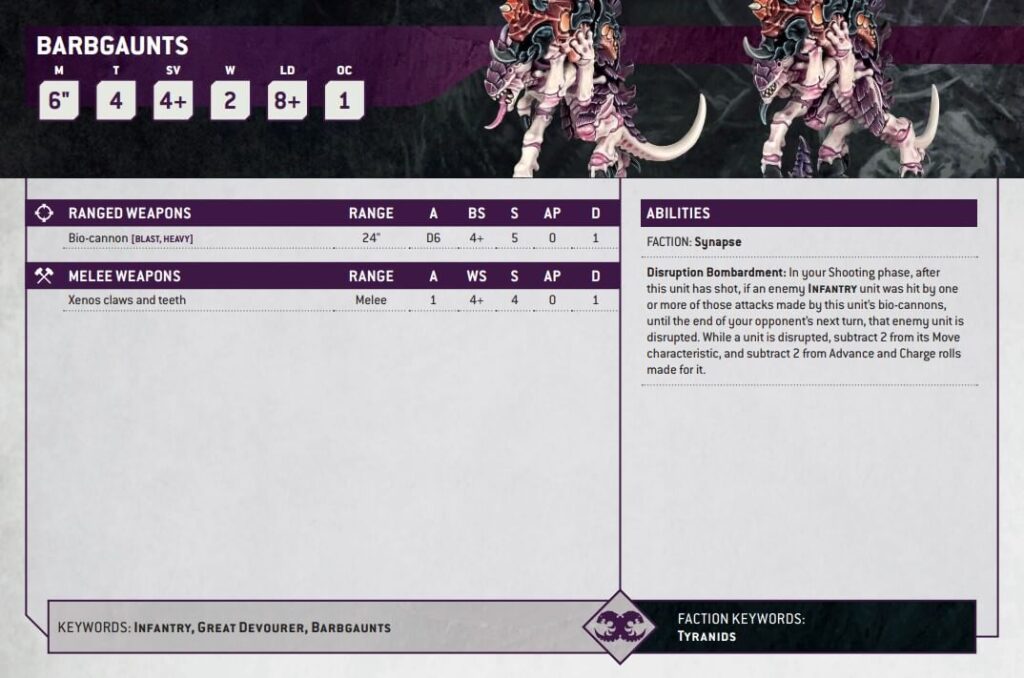 What's in the Barbgaunts box
x20 plastic components that make 5 Barbgaunts.
x5 Citadel 40mm Round Bases.