The Venerable Land Raider is a revered armored transport in the Adeptus Terra with an adamantium hide that can withstand intense artillery fire. It can be equipped with twin-linked lascannon sponsons, a twin-linked heavy bolter, and various wargear options, including smoke launchers, pintle-mounted storm bolter, missile launcher, and top hatches that can be opened or closed. The assault ramp at the front can be modeled to open, revealing detailed internal features. Additionally, players have the option to include a Space Marine Techmarine in one of the hatches. All weapons can be glued or rotated towards targets during gameplay.
Venerable Land Raider Datasheets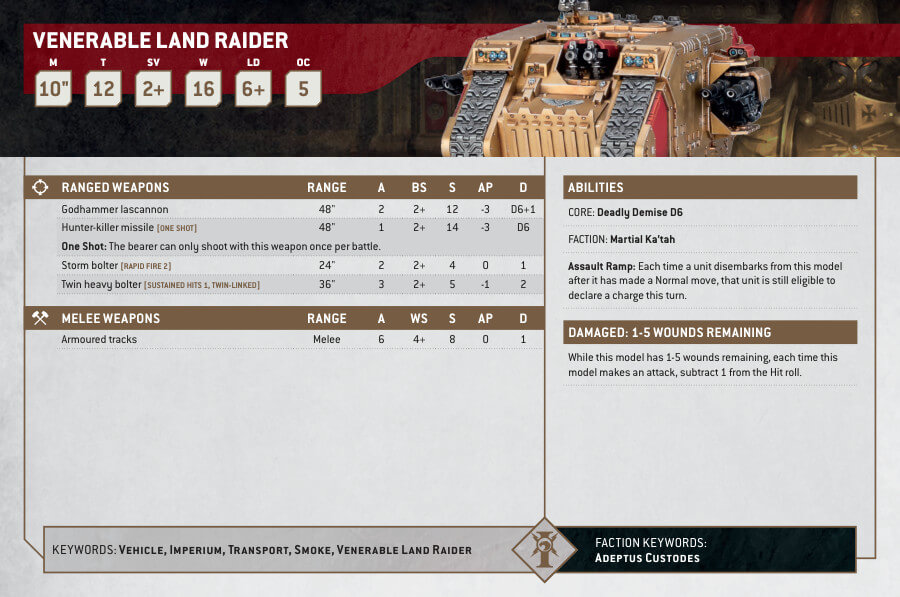 What's in the Venerable Land Raider box
x101 plastic components that make one Venerable Land Raider.
x1 Ultramarines vehicle transfer sheet.
How to paint the Venerable Land Raider Set