Techmarines are highly skilled Space Marines with a strong affinity for technology. They are trained on Mars by the Adeptus Mechanicus to become priests of the Machine God. These ancient pacts between the Adeptus Mechanicus and the Adeptus Astartes allow the Techmarines to return to their Chapters and maintain their weapons and equipment, ensuring they are always battle-ready.
Techmarines play an essential role on the battlefield, where they can often be found repairing damaged vehicles and fortifications or providing support to nearby buildings. In the midst of battle, their Servitor bodyguards will either assist them in their duties or engage enemy forces with a withering hail of fire.
With their extensive knowledge of machinery and technology, Techmarines are an invaluable asset to any Space Marine Chapter. They are known for their ability to adapt and improvise, making them effective problem-solvers in the heat of battle.
Techmarine with Servitors Datasheets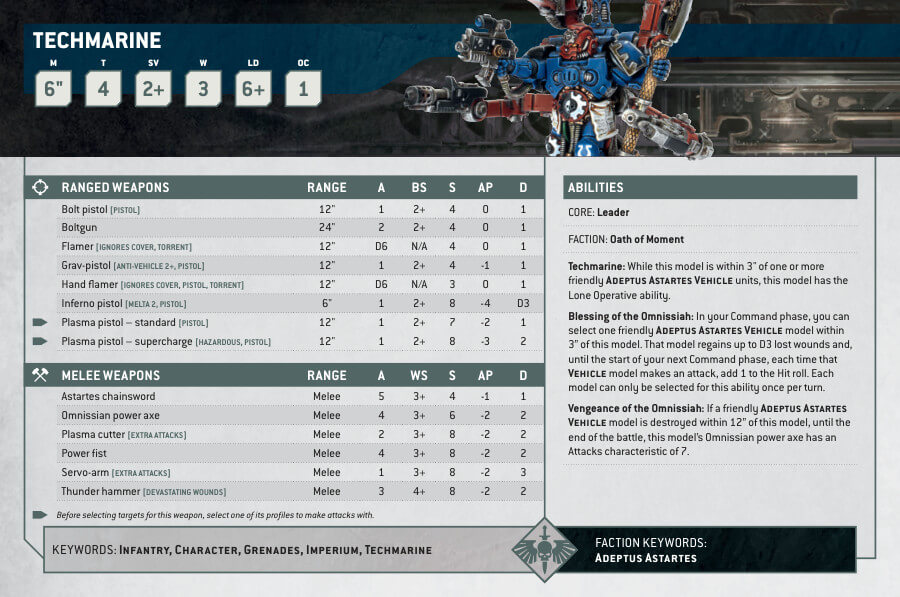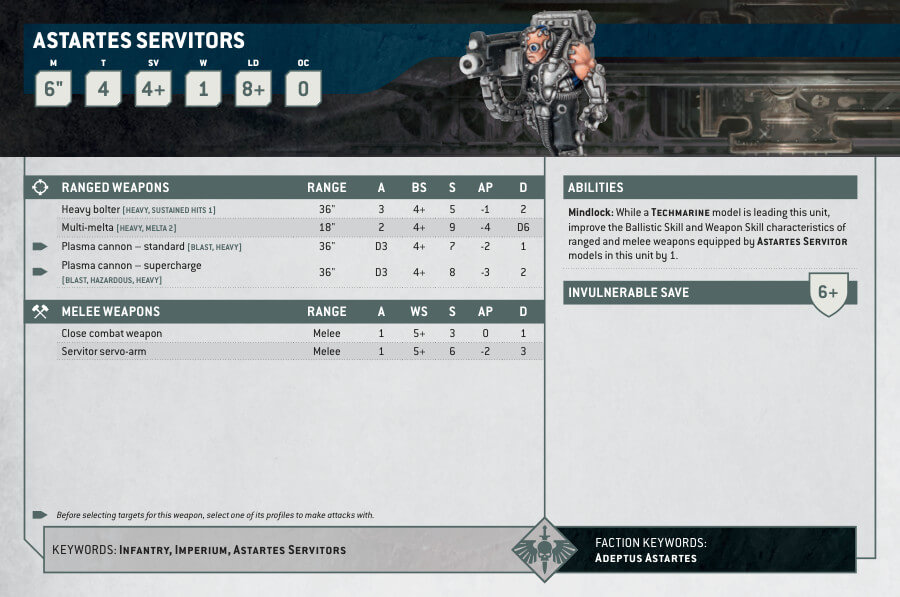 What's in the Techmarine with Servitors box
x1 Space Marine Techmarine and x4 Servitors.
The Techmarine is a single miniature that comes in x21 separate resin components that need to be assembled.
The four Servitors are also finely detailed resin cast miniatures that come in separate pieces and require assembly.
x5 25mm Round Bases, one for each miniature.
How to paint the Techmarine with Servitors Set