The Kataphron Destroyer is a fearsome cybernetic weapon created and wielded by Tech-Priests of the Adeptus Mechanicus. Lacking in ethical and moral constraints, these living weapons are equipped with incredibly powerful weaponry to advance the Machine God's mission. With three interchangeable heads, servitor assemblies, exhausts, and a wide variety of weapon options including arc rifles, torsion cannons, and plasma culverin assemblies, the Kataphron Destroyer has a total of twenty-four weapon options to choose from. They are the ultimate scorched earth policy of the Adeptus Mechanicus, leaving nothing but molten sludge in their wake.
Kataphron Destroyers Datasheets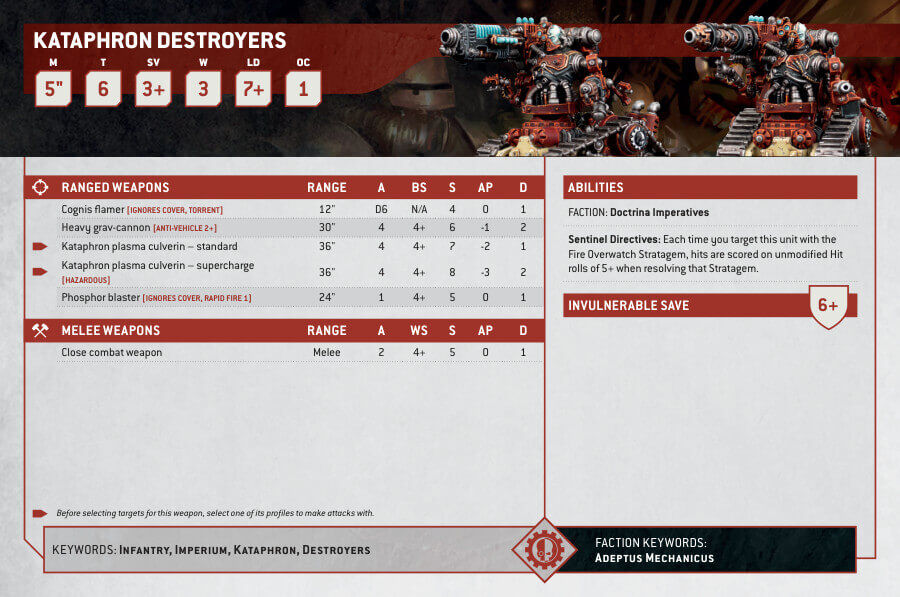 What's in the Kataphron Destroyers box
x157 plastic components used to build either three Battle Servitors – Kataphron Destroyers or Kataphron Breachers.
x3 Citadel 60mm Round Bases.
How to paint the Kataphron Destroyers Set