The Ravenwing Bike Squadron is a highly specialized fast attack force within the Dark Angels Chapter. Comprised of expert bikers, these elite warriors are swift and deadly, striking from the shadows to outmaneuver their foes. Armed with an array of weapons and supported by the latest in advanced technology, the Ravenwing Bike Squadron is a force to be reckoned with on the battlefield. Whether you're looking to hunt down enemy units, conduct lightning-quick raids, or simply outflank your opponent, the Ravenwing Bike Squadron is an essential addition to any Dark Angels army.
Ravenwing Bike Squadron Datasheets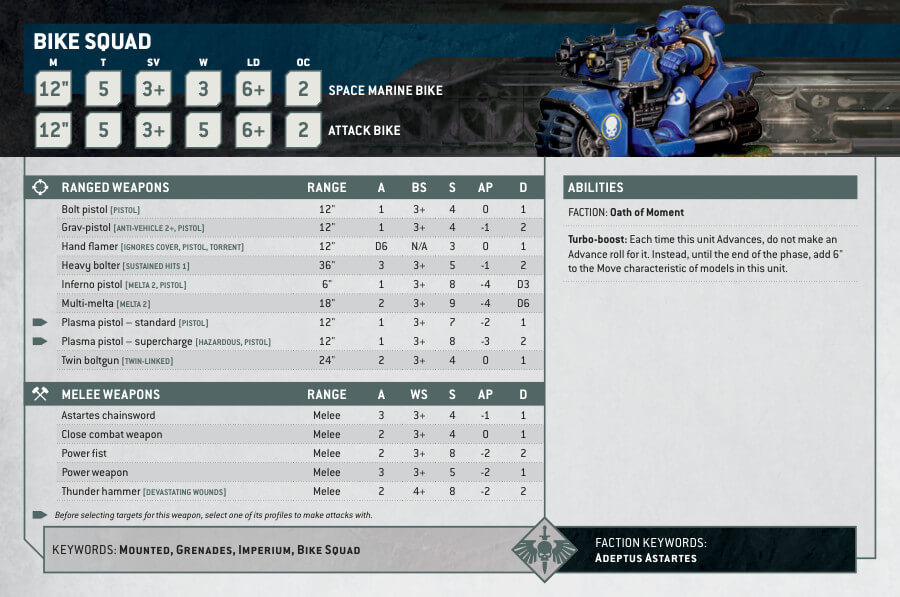 editor note: Despite these models looking Dark Angels exclusive, they do not have a Dark Angels exclusive datasheet, they are regular space marines bikers with dark angel details.
What's in the Ravenwing Bike Squadron box
x3 multi-part plastic Ravenwing Bikers. The kit provides options for a sergeant, allowing players to customize their squad. This set also includes additional components that enable you to convert a Space Marine Landspeeder into a Ravenwing Landspeeder.
How to paint the Ravenwing Bike Squadron