The Castigator is a formidable battle tank proudly utilized by the Adepta Sororitas, offering unparalleled fire support for their Battle Sisters on the battlefield. With its diverse arsenal of weaponry, it serves as a relentless force, capable of breaking through enemy lines and swiftly decimating hordes of adversary infantry.
Builders have the choice to equip the Castigator with either a Castigator battle cannon or Castigator autocannons as its primary armament. This flexibility allows for tailoring the tank's capabilities to suit specific battlefield requirements. Additionally, there are various wargear and gunner options to further customize the Castigator, ensuring it can fulfill a wide range of tactical roles.
Castigator Datasheets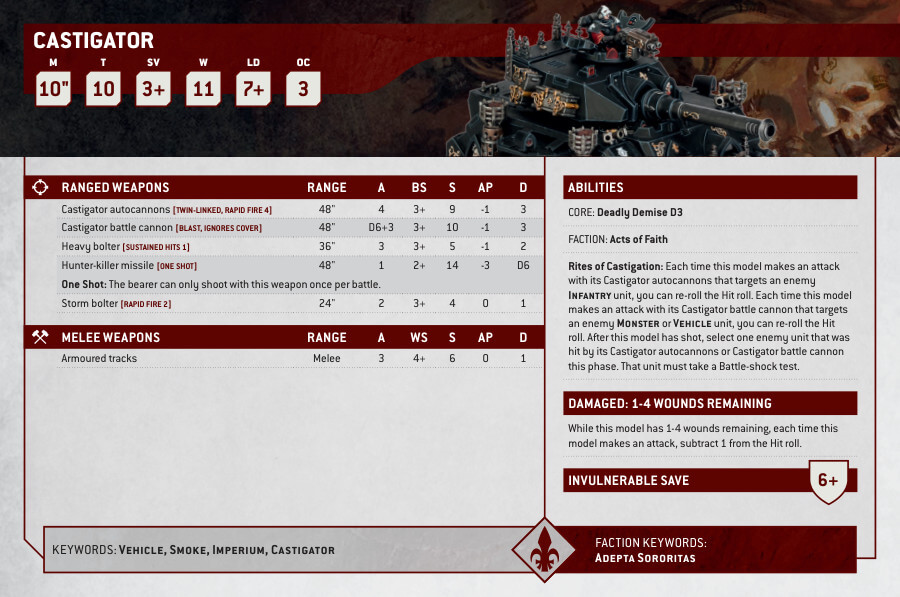 What's in the Castigator box
x108 plastic components that make one Castigator tank.
How to paint the Castigator Set