The Primaris Lieutenant is an indispensable figure in any Battle Company, serving as the right-hand man to the Captain and leading his brothers into battle with unflinching determination. The Dark Angels Chapter split their Battle Companies into two Demi-companies, each under the command of a Lieutenant who gains valuable experience in leadership.
The kit includes all the necessary components to assemble the revered Primaris Lieutenant Zakariah of the Dark Angels, featuring his iconic Mk X power armor, ornate details, plasma pistol, and power sword. With a choice of heads and customizable shoulder pads, this miniature is the perfect addition to any Dark Angels army.
Primaris Lieutenant Zakariah Datasheets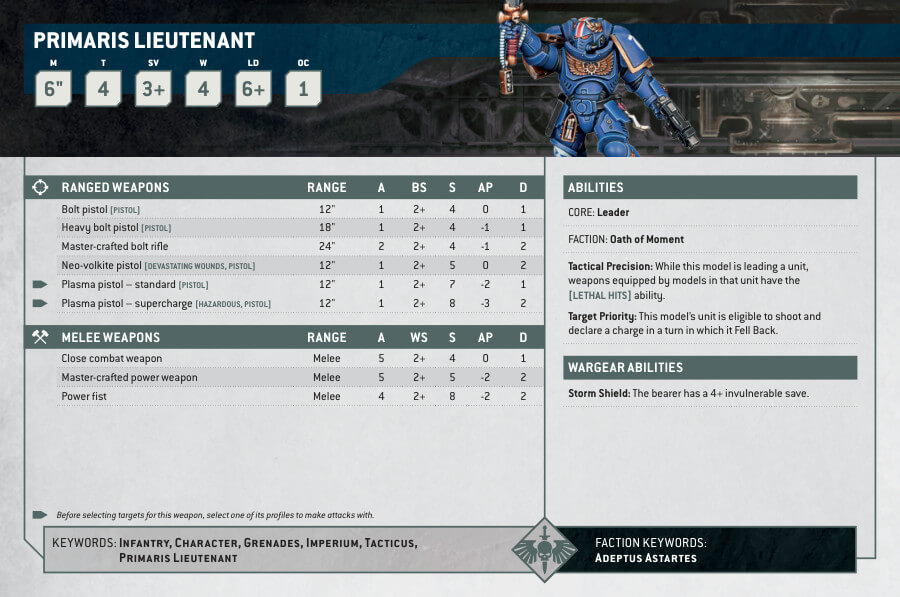 What's in the Primaris Lieutenant Zakariah box
x11 parts, which need to be assembled to make the miniature of Lieutenant Zakariah
x1 Citadel 40mm Round base, which provides a stable platform for the miniature on the tabletop.
How to paint the Primaris Lieutenant Zakariah