Amazon Prime Big Deal Days is happening on the 10th and 11th October 2023, and Warhammer 40K enthusiasts are in for a treat!
To help you find them faster we've put together a list of the best deals and discounts from both Amazon US and UK.
Naturally, the crucial first step in accessing the Prime Big Deal Days offers is to enroll in a Prime membership if you're not already a member. You can either join Prime or kick off a 30-day free trial on Amazon Prime, and be sure to verify whether you meet the criteria for a discounted membership.
October 2023 Prime Big Deal Days W40K Discounts! Here's where you can save hundreds of dollars:
Jump to the offers available on the 10th and 11th of October:
Amazon US Prime Day Deals For Miniatures and Boxed Sets
We'll continuing collecting below the deals on Warhammer 40k models available from Amazon US during the Prime Day Deals event. Now is the time to fortify your armies, paint your heroes, and prepare for epic battles in the grim darkness of the far future.
13% discount on the Death Guard Plague Marine Icon Bearer mini
The Death Guard Plague Marine Icon Bearer is $5 cheaper today and the perfect addition to your Death Guard Army.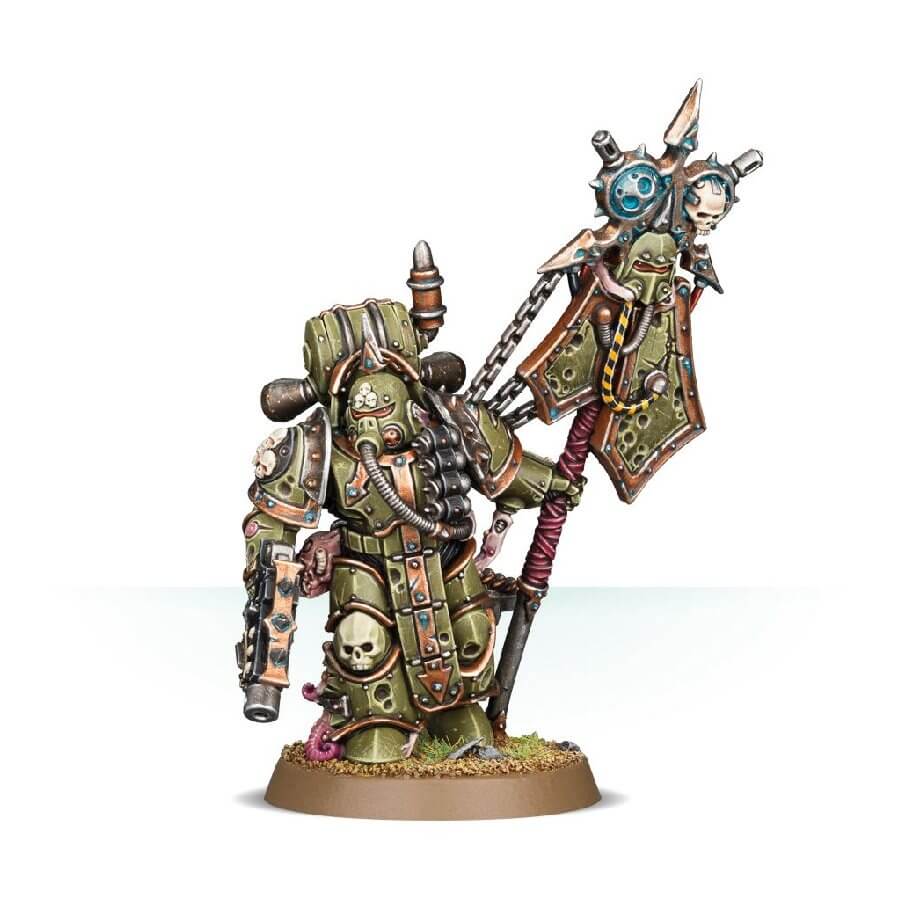 Release the malevolent aura of the Plague Marine Icon Bearer, a revolting entity bearing the Icon of Despair. This figure epitomizes the hideous deterioration and enduring might of Nurgle's loyal disciples.
---
25% off the Orks: Nobz set
Save more than $10 and get your hands on the biggest and meanest ruling Ork warriors.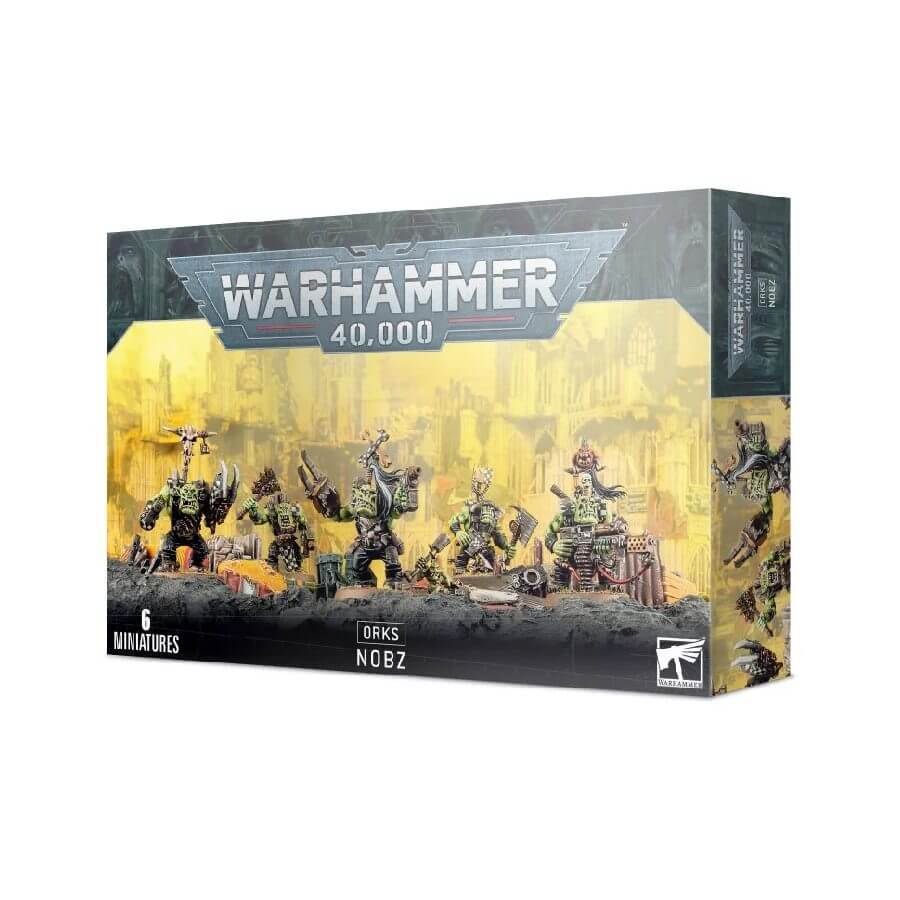 This box set houses five modular plastic Ork Nobz, a formidable presence on the battlefield. Boasting 104 components, the set presents ample opportunities for personalization. It includes 10 unique head designs, each showcasing a variety of intimidating looks.
---
15% off the Adeptus Custodes Custodian Guard Squad box
Save $9 when you buy the Custodian Guard Squad – the zenith of the Adeptus Custodes' power and might!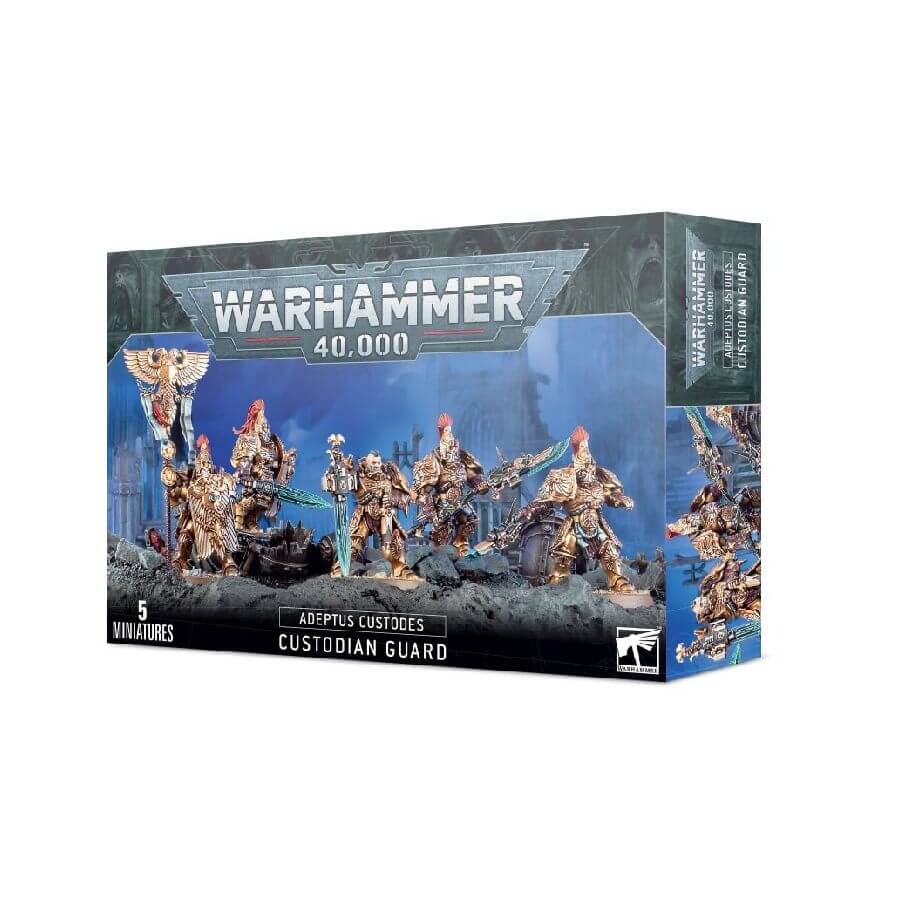 Adeptus Custodes Custodian Guards come equipped with either guardian spears or sentinel blades and storm shields. One model can be crafted as a Shield-Captain, adorned with a cloak and two head options, while another can be constructed as a Vexilus Praetors, bearing the Custodes Vexilla.
---
21% off the Primaris Redemptor Dreadnought
The amazing Primaris Redemptor Dreadnought is $15 cheaper today so don't miss on the opportunity to get this towering Space Marines war machine that can crush through enemy lines with ease!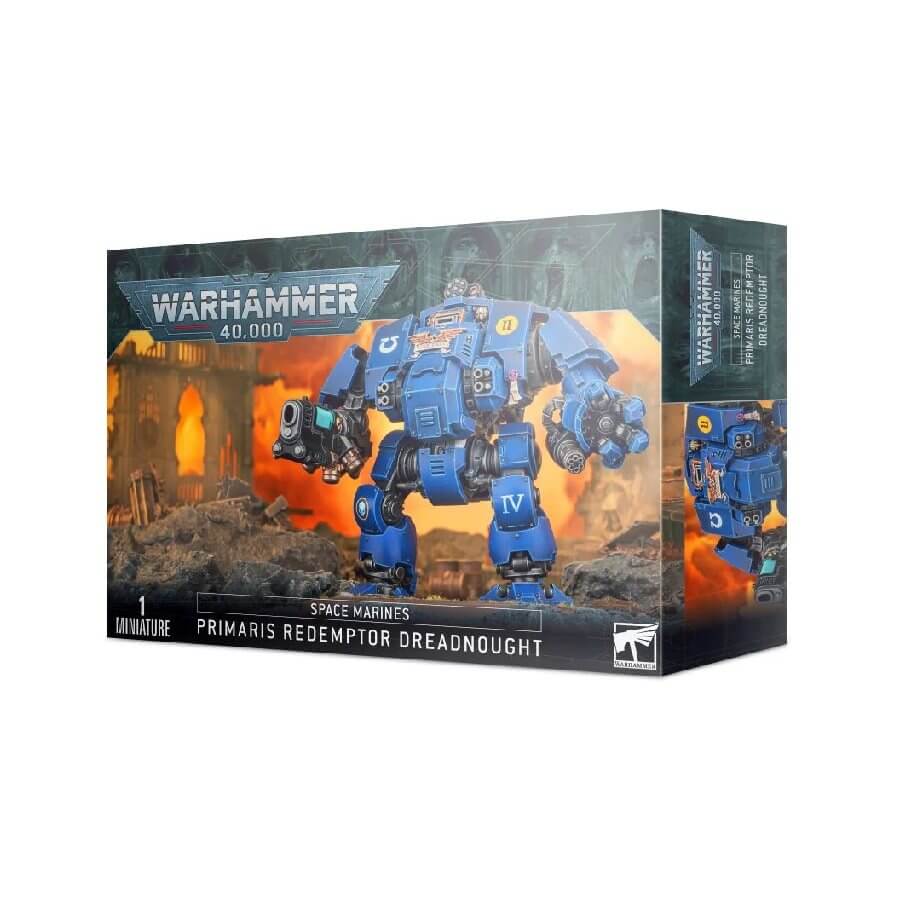 This modular plastic set contains all the pieces needed to build this fierce model, offering weapon options for both arms and the choice between chest-mounted fragstorm grenade launchers or storm bolters.
---
15% off the XV8 Crisis Battlesuit Team
Save $12 when you buy the XV8 Crisis Battlesuit Team box – the ultimate weapon of choice for only the most skilled T'au players.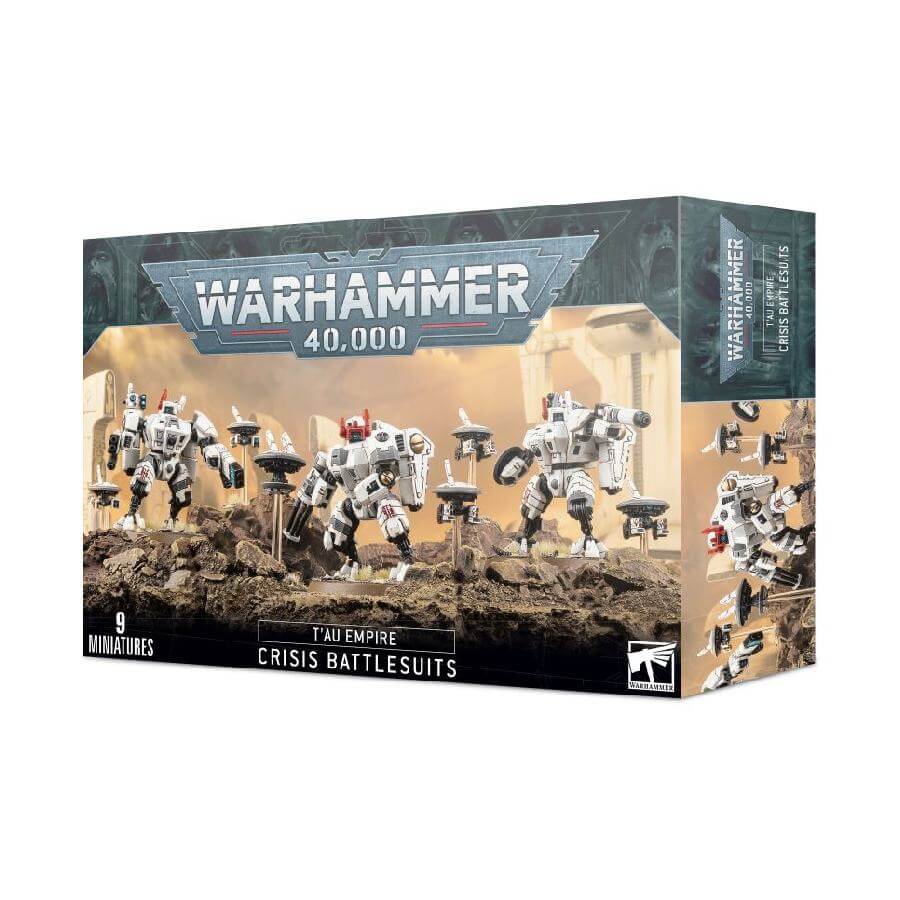 This modular plastic set offers extensive customization options, enabling you to assemble three T'Au XV8 Crisis Battlesuits, paired with six drones.
---
15% off the Combat Patrol Chaos Space Marines box
Save $22 when you buy the meticulously curated Combat Patrol Chaos Space Marines boxed set equips you with all the essential units required to commence your collection or reinforce an existing army.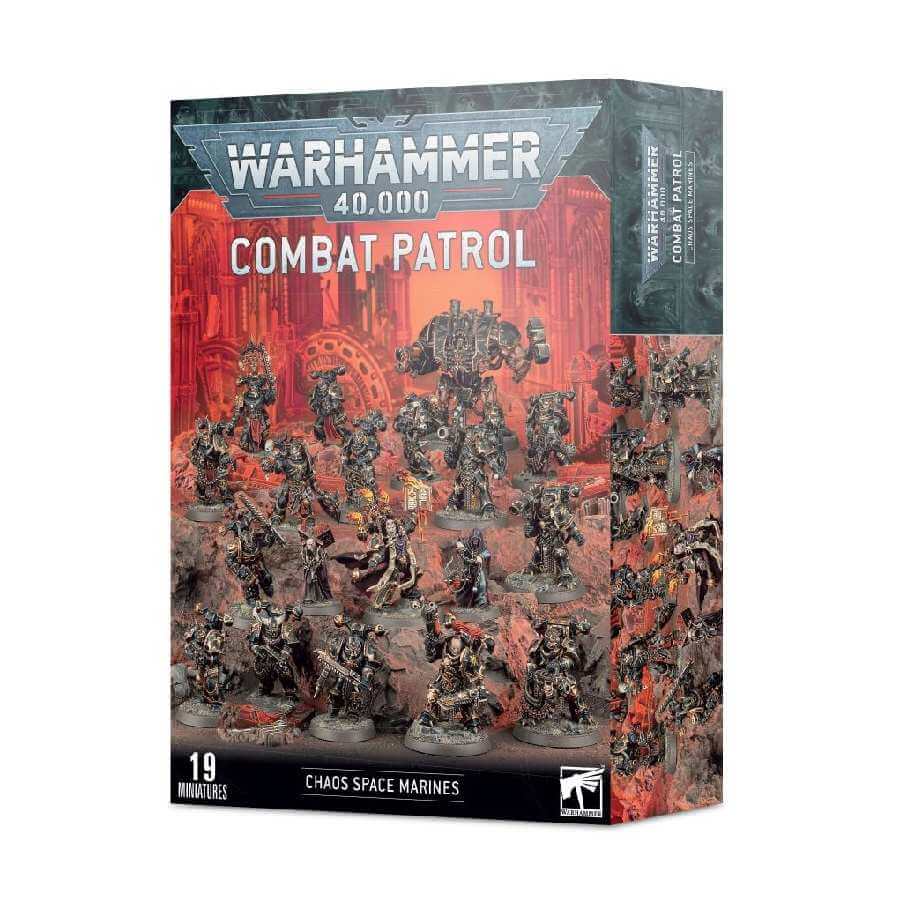 The Chaos Space Marines warband box is ideal for starting or augmenting your collection. It offers a Combat Patrol-sized unit and features 19 versatile plastic miniatures.
---
15% off the Space Marines Devastator Squad Box
The Space Marines Devastator Squad is today only $51! The set is an excellent choice for players looking to bring immense firepower to their Adeptus Astartes armies.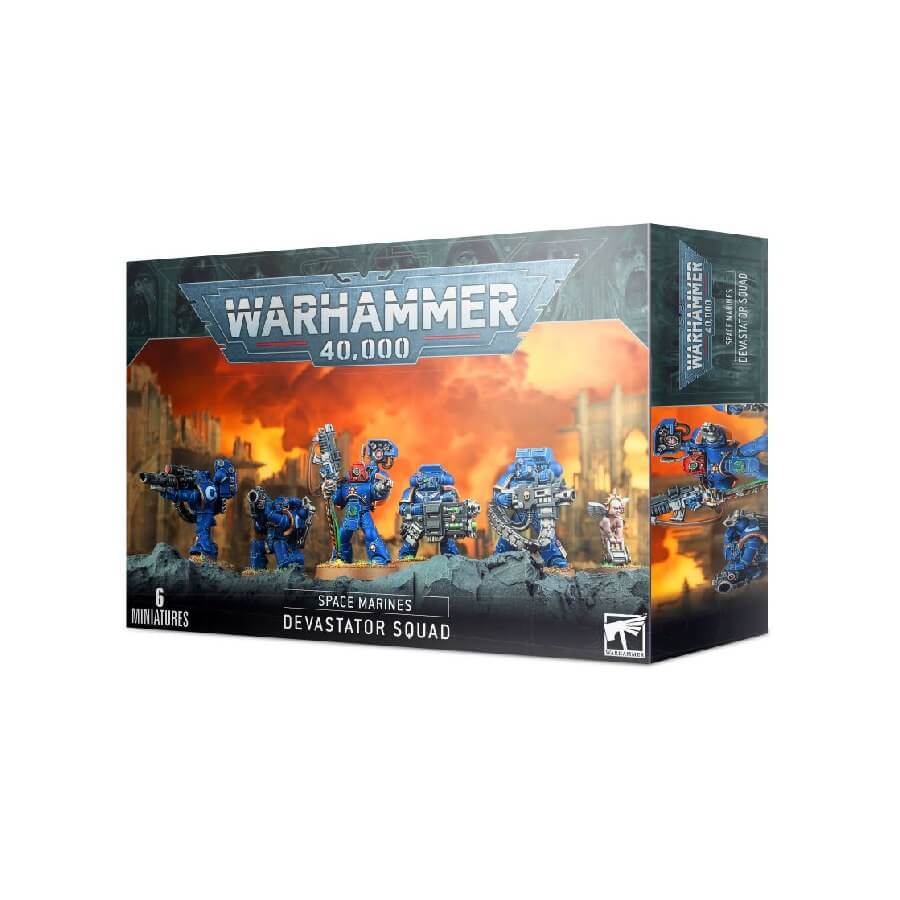 This modular plastic set includes all the components required to assemble five Space Marine Devastators. One of them can be optionally crafted as a Space Marine Devastator Sergeant, and the kit provides three distinct Sergeant heads for customization.
---
6% off the Strike Force Agastus Army Box Set
Buy the amazing Strike Force Agastus Army box set for 6% less and get ready to unleash the might of the Space Marines on the tabletop.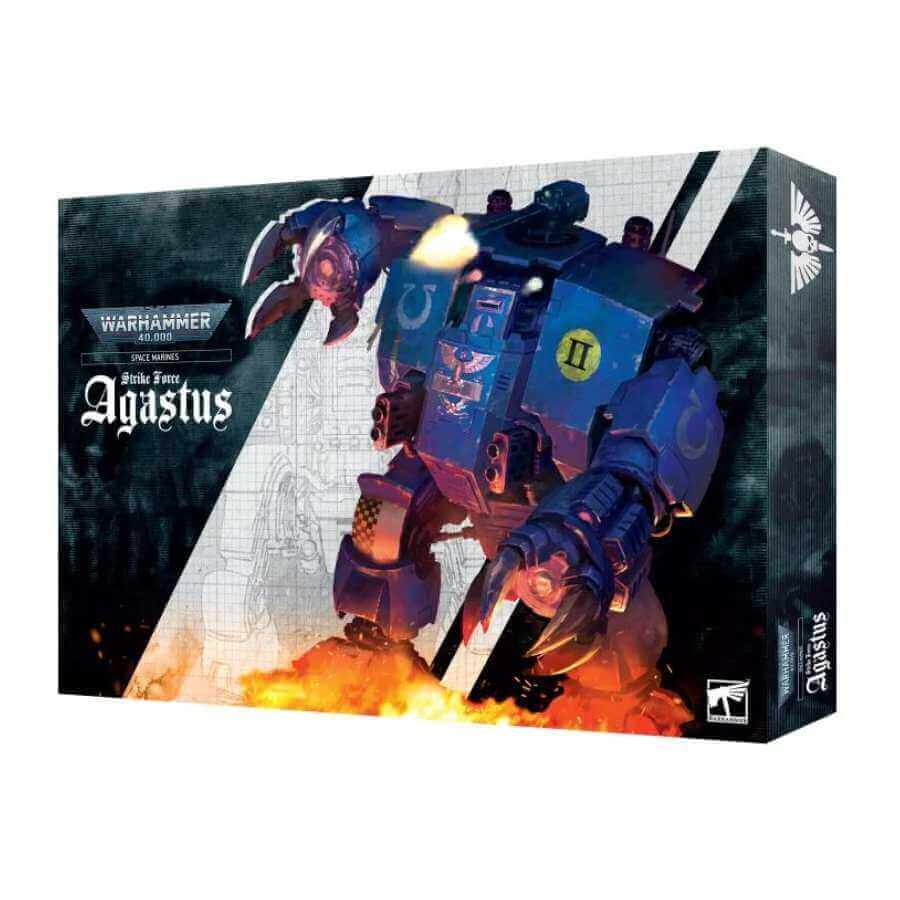 Alongside five Heavy Intercessors, Strike Force Agastus introduces 12 brand-new models. This includes a highly adaptable Primaris Lieutenant, the melee-centric Brutalis Dreadnought, and 10 Desolation Marines skilled in eliminating both infantry and sturdy opponents.
---
15% off the Necrons Immortals boxed set
Necron Immortals serve as the robust infantry of the Necron forces. Equipped with superior Gauss weaponry compared to their Warrior counterparts, protected by thicker armor, and possessing the ability to self-repair when defeated, the Immortals are a strategic choice for those aiming to conquer the cosmos. You can buy them today for only $38.25 (reduced from $45)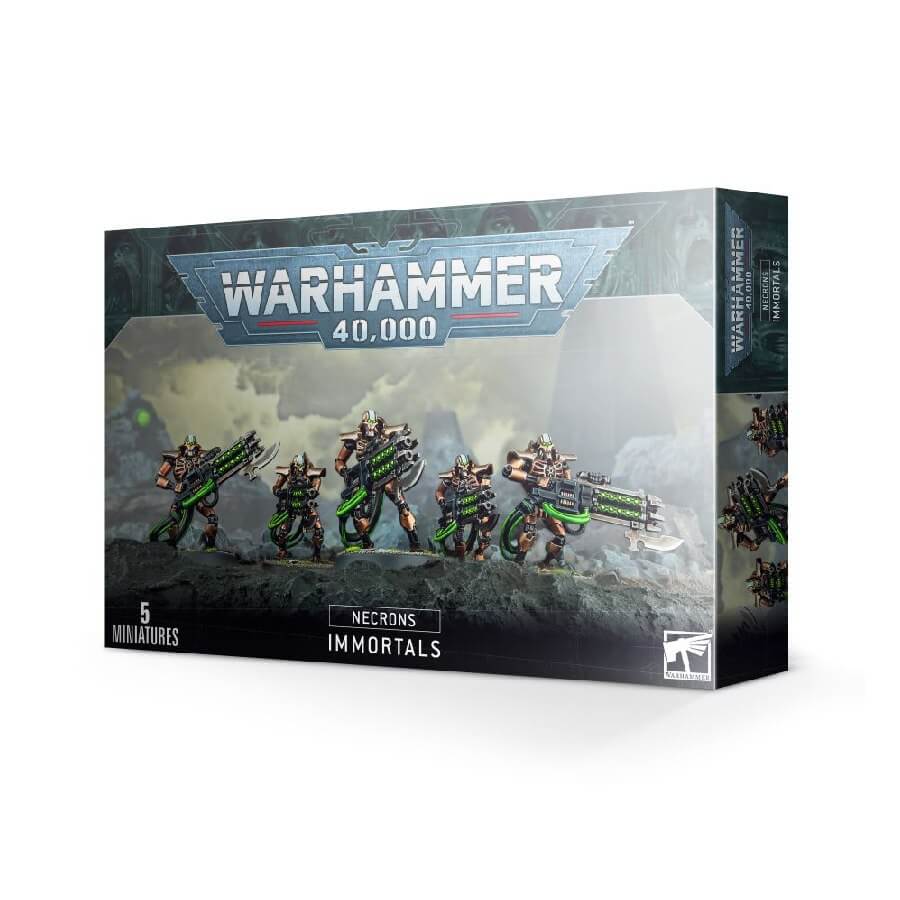 The boxed set contains x80 plastic components with which to build 5 Necron Immortals or 5 Necron Deathmarks.
---
7% off the Warhammer 40k Leviathan Box
Warhammer 40,000: Leviathan offers two formidable armies of stunning new figures, where the formidable Space Marines face off against the relentless Tyranid horde amidst the setting of the Fourth Tyrannic War. Today, you can buy it for $212.50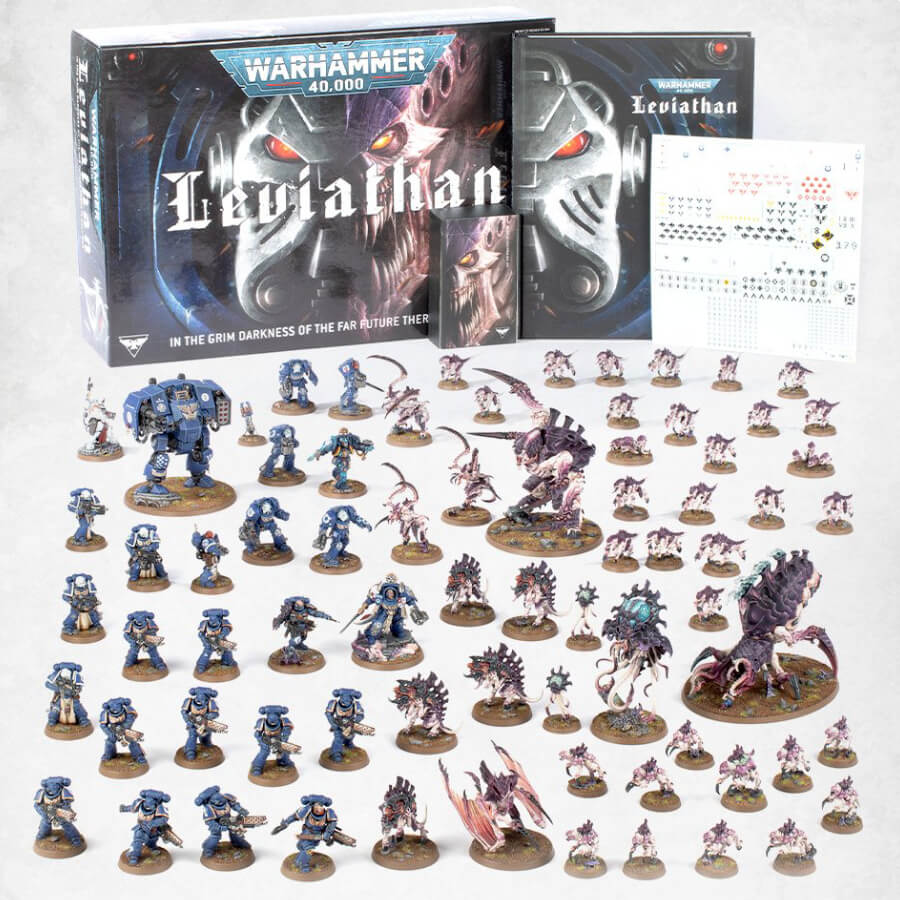 As a commander, you'll lead 25 elite Space Marines dedicated to defending the imperium, while also facing the challenge of 47 ravenous Tyranids intent on consuming the galaxy's organic matter.
---
10% off the Combat Patrol Orks Boxed Set
Save $14 when you buy the Combat Patrol: Orks boxed set and you'll get the best way to start you Ork army.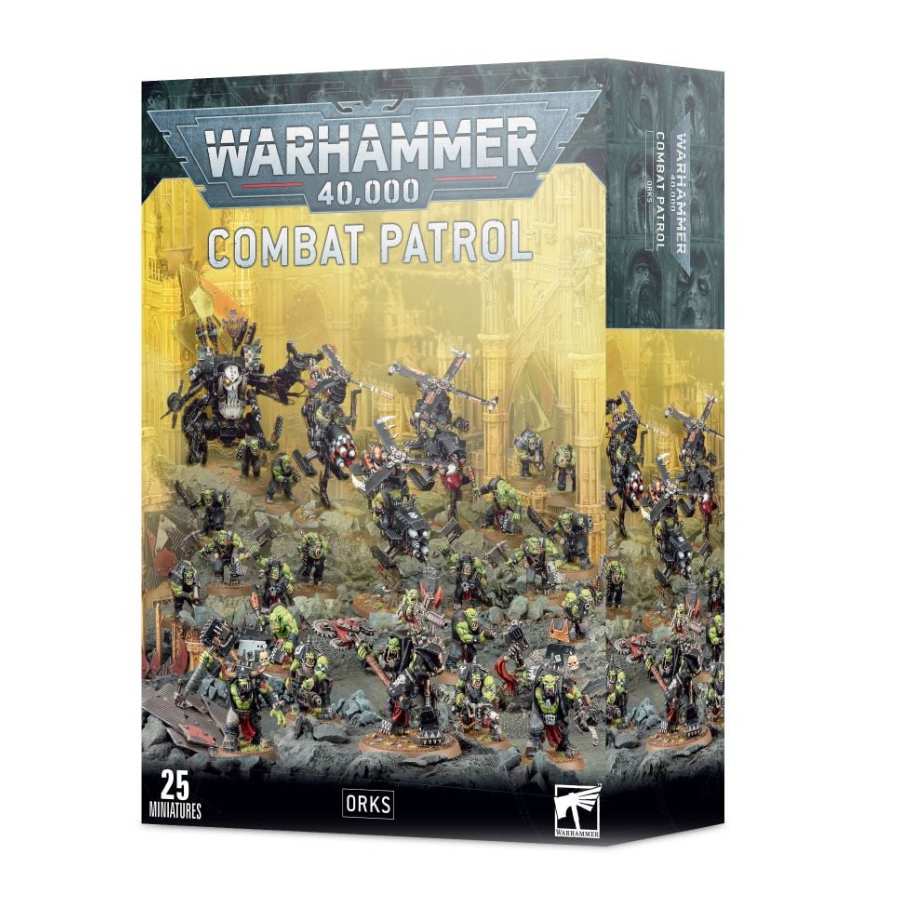 This set comes with a bunch of different plastic units that you can assemble yourself. You'll get a Warboss in Mega Armour, 20 Ork Boyz, 3 Deffkoptas, and 1 Deff Dread.
---
17% of the 2023 Warhammer 40k Starter Set
Looking to finally get yourself into Warhammer 40k? The brand new W40k 2023 Stater Set is 17% cheaper today! You can buy it for only $91.49 (usually $110)
This miniatures boxed set includes basic rules for the game, plus dice, a gaming mat, reference sheets, and range rulers and 38 push-fit models that make up two balanced forces – Space Marines and Tyranids!
---
21% off Astra Militarum – Rogal Dorn Battle Tank
The fantastic and overpowered Rogal Dorn Battle Tank costs today only $85, a 21% discount from its list price of $108.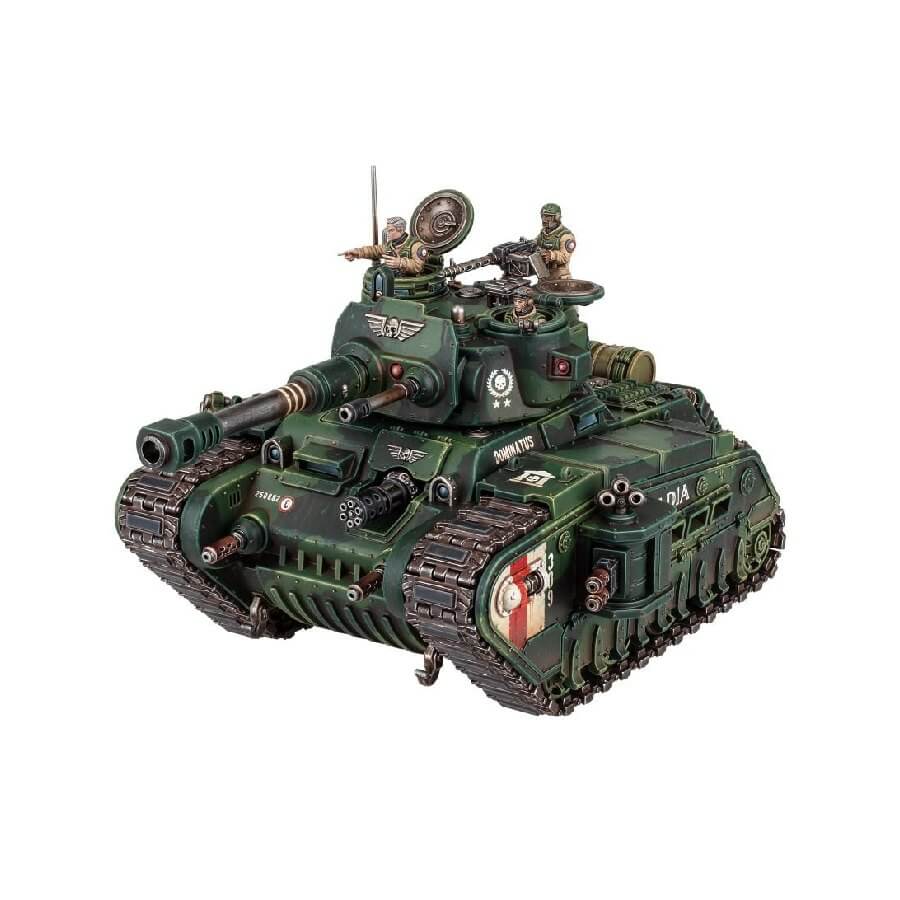 The box contains x171 plastic components that make The Rogal Dorn Battle Tank, providing a wealth of options for customization and assembly.
---
15% off Combat Patrol – Astra Militarum Boxed Set
The Combat Patrol – Astra Militarum Boxed Set is reduced from $159 to $136.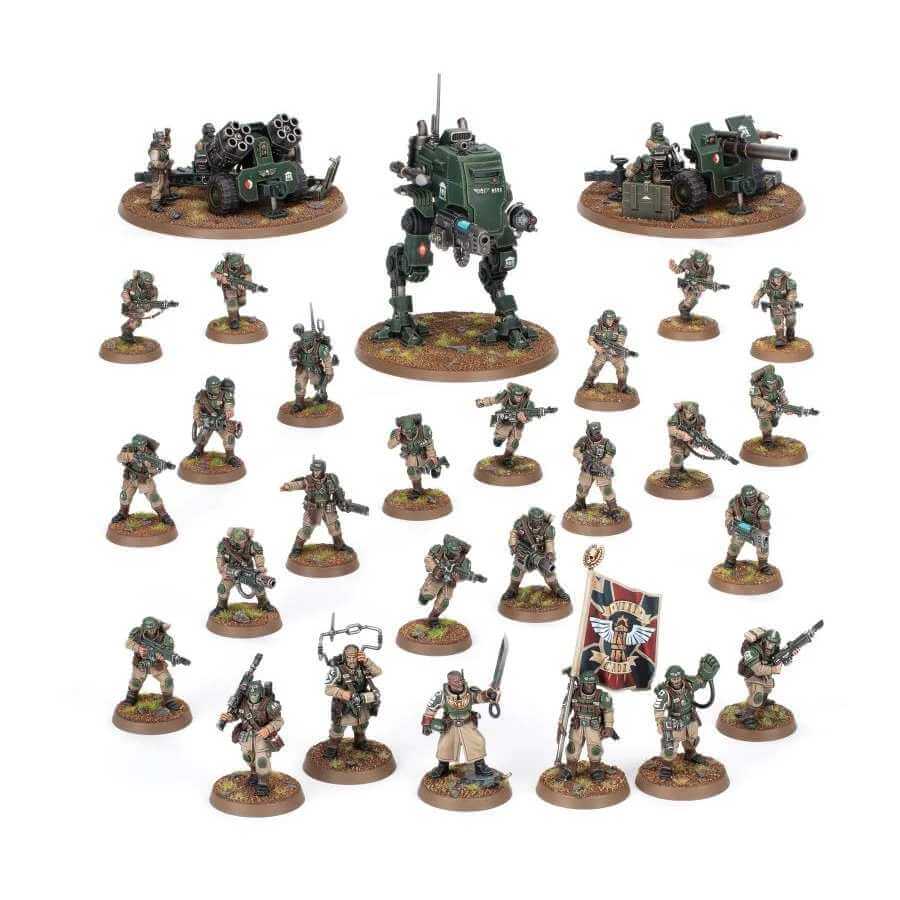 The set includes 1 Cadian Command Squad, 20 Cadian Shock Troops, 1 Armoured Sentinel (also buildable as a Scout Sentinel), 2 Ordnance Teams, and 1 Cadian Infantry Transfer Sheet with 597 transfers.
---
15% off the new Norn Emissary
The newest adition to the Tyranids army, the Norn Emissary is now only $97.75 (usual price: $115.00)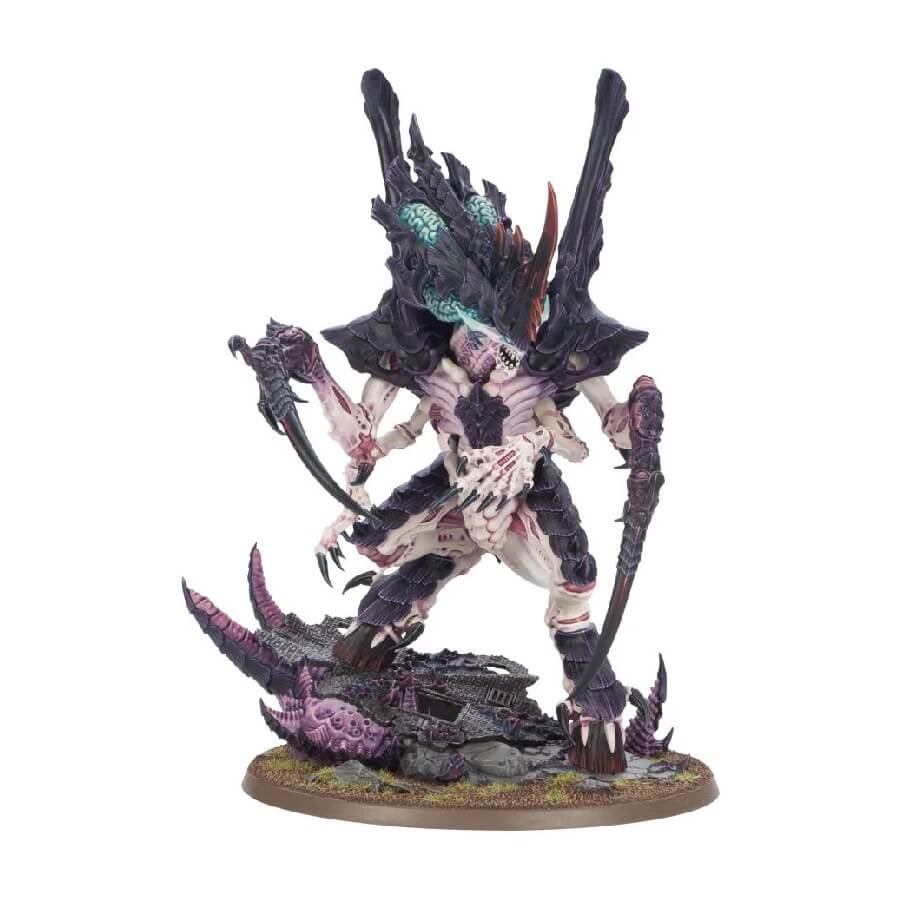 The Norn Emissary box contains x58 plastic components that make one Norn Emissary. This miniature can alternatively be built as a Norn Assimilator, a single-minded Tyranid monster with toxic bone harpoons.
---
15% off the Space Marine Devastator Centurion Squad
The elite, elite long-range specialists in the Space Marine Devastator Centurion Squad can be bought today for only $68 (reduced from $80)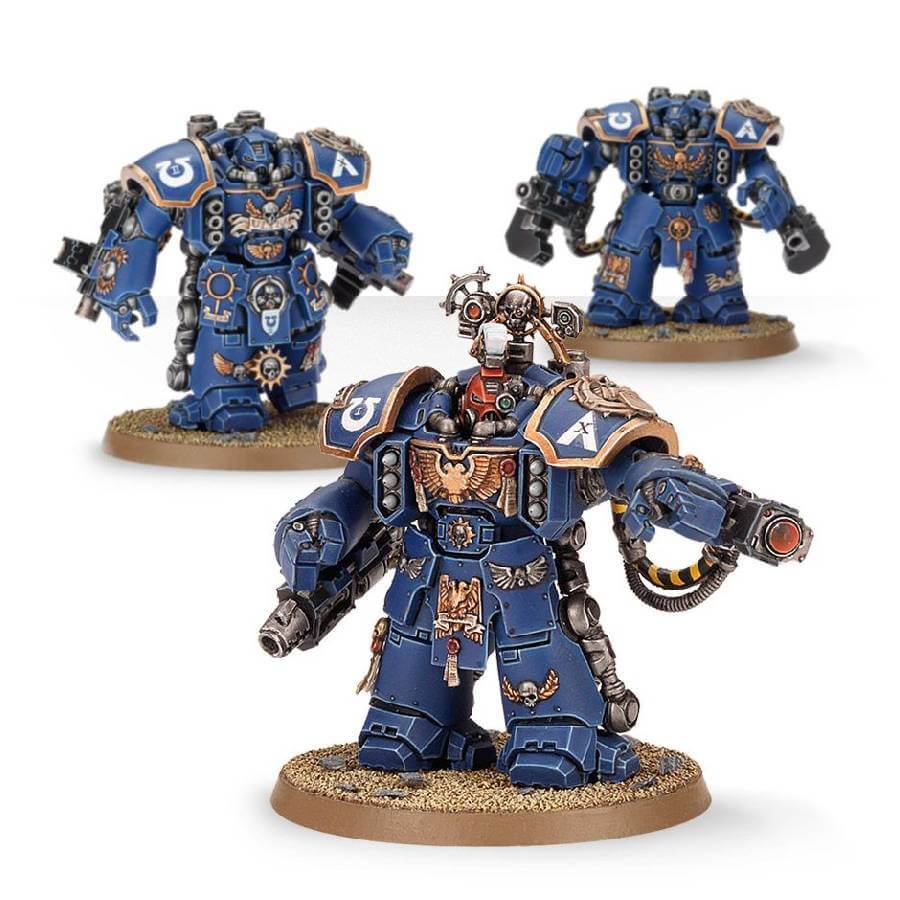 The box contains 175 plastic components used to make either a 3 man Centurion Devastator Squad or a 3 man Centurion Assault Squad.
---
14% off Roboute Guilliman
The awesome-looking miniature of the Ultramarines' Primarch is today only $60.15, 10 USD cheaper than on a regular day!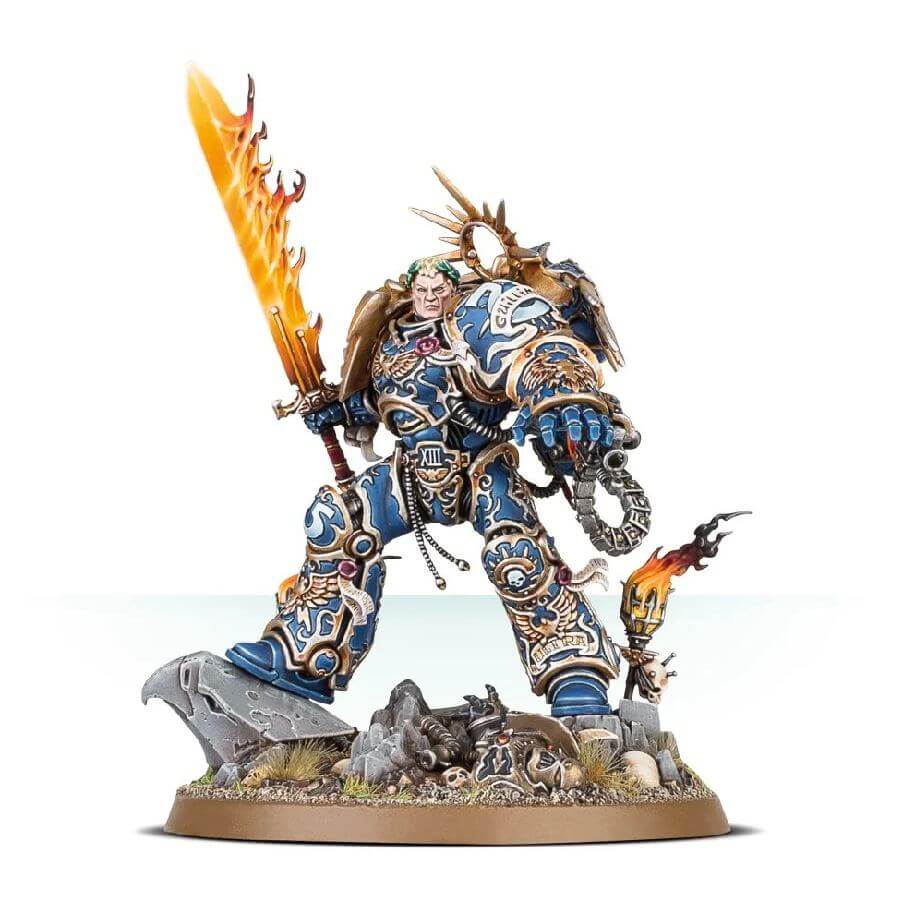 Contained within this multi-part plastic kit, you will find 44 components required to assemble the imposing figure of Roboute Guilliman, the Primarch of the Ultramarines.
---
15% off the Ork Meganobz Boxed Set
You can buy the epitome of Ork toughness and firepower, the Ork Meganobz boxed set, 15% cheaper today – for only $59.50.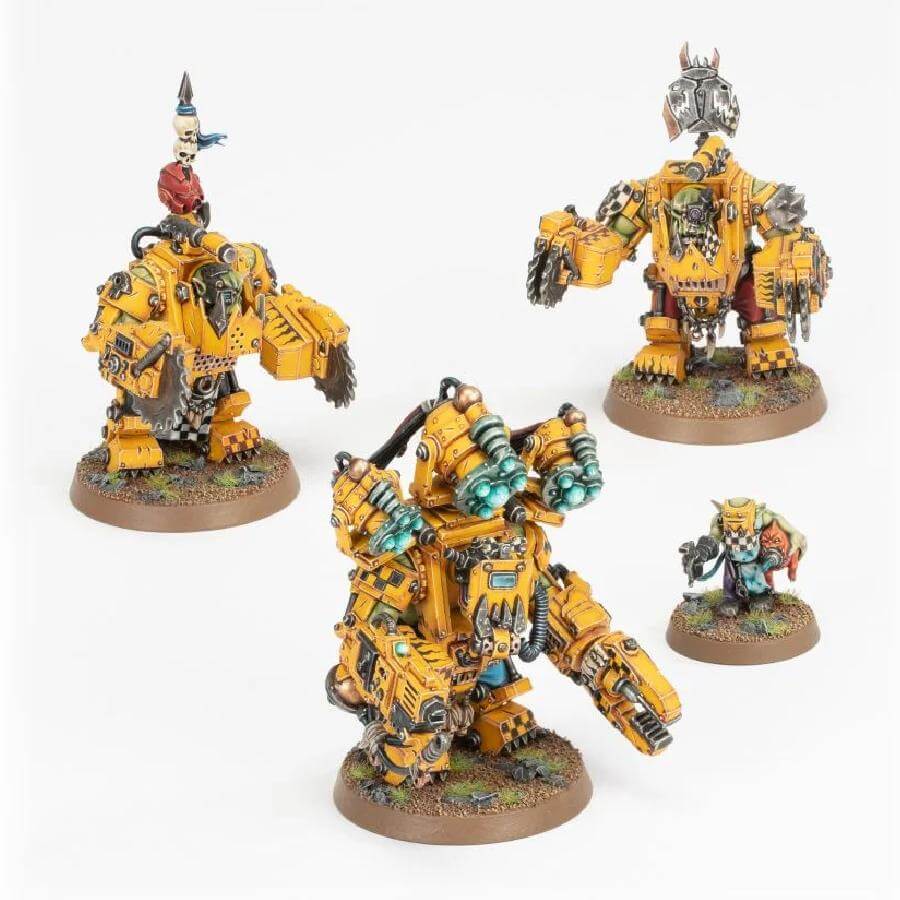 The box contains x146 plastic components that make three Meganobz and a Grot Oiler. Each Meganob comes equipped with a power klaw and a twin-linked shoota, which can be upgraded to a kombi shoota-rokkit launcha or a kombi shoota-skorcha.
---
Amazon UK Deals on Warhammer 40k Miniatures and Box Sets
5% off the Astra Militarum: Cadian Shock Troops (2023 Edition)
The Cadian Shock Troops are the perfect addition – or starting point for your Astra Militarum Army. Today, with a 5% discount!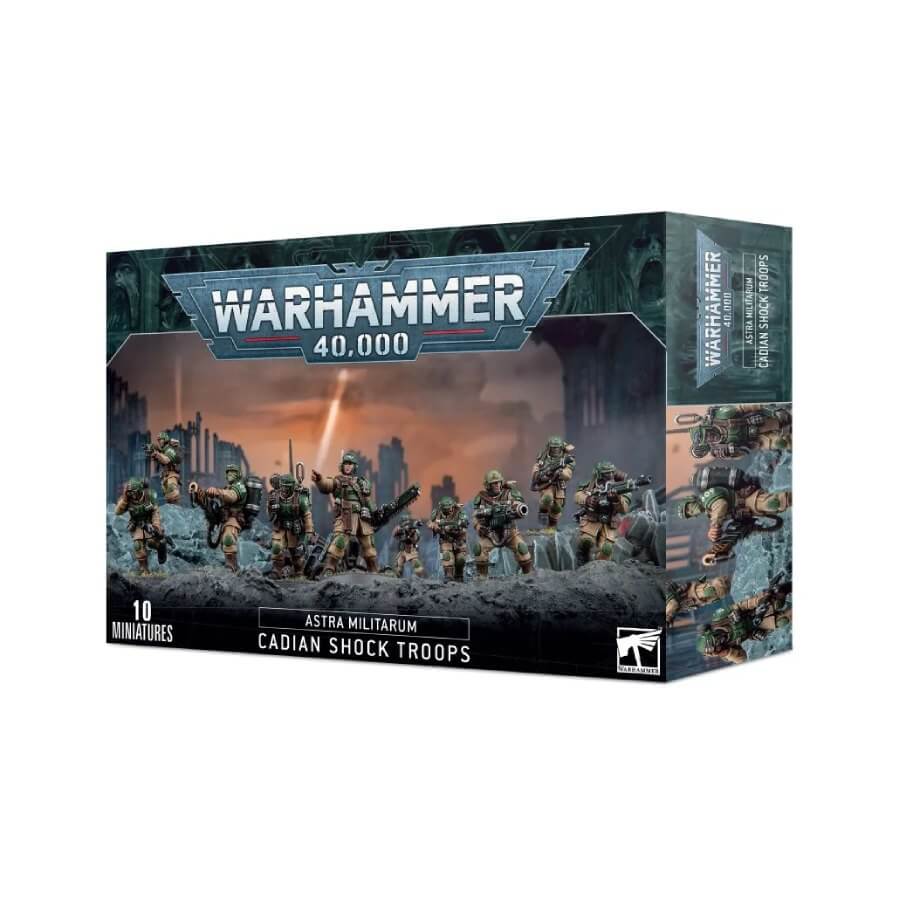 Purchasing this kit enables you to construct a team of 10 soldiers, outfitted with a range of special weapons and gear. It offers ample opportunities for customization, ensuring a unique and varied regiment.
17% off the Tau Pathfinder Team boxed set
This extraordinary kit contains 10 Tau Pathfinders, showcasing their remarkable adaptability. Offering a variety of leg options, including kneeling, crouching, and standing poses, along with a wide range of head choices, the potential for customization knows no bounds. Today costing you only €28.60!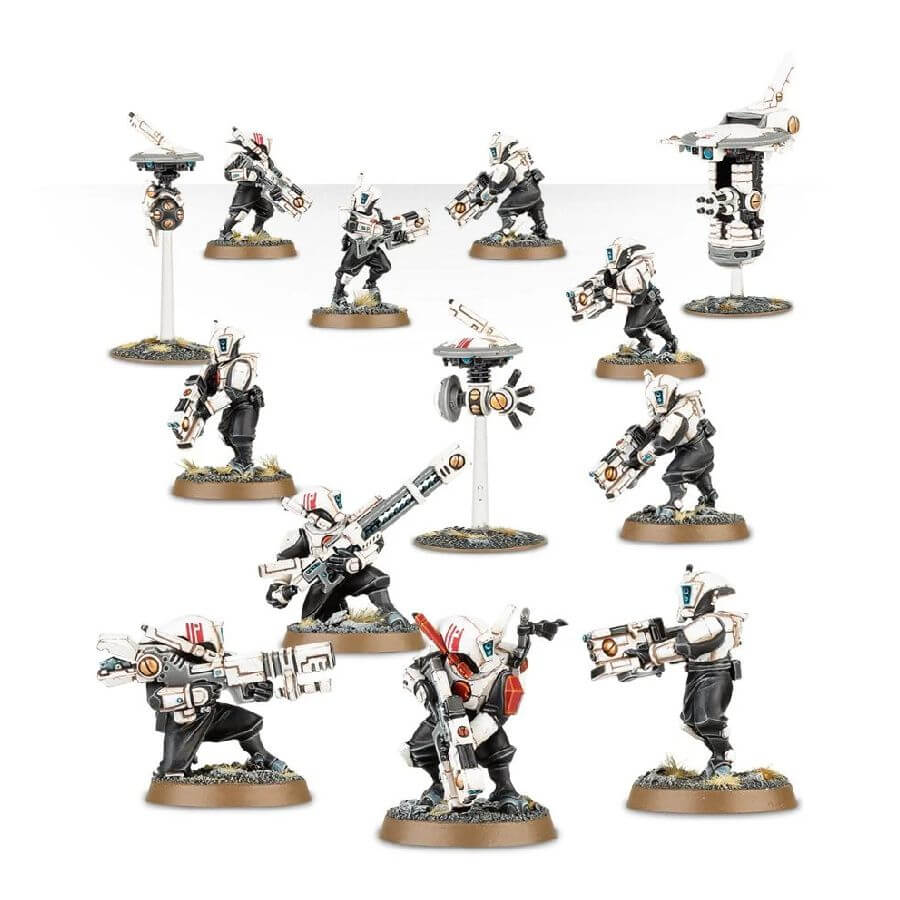 The set contains 137 plastic components that make 10 T'au Pathfinders, a Pulse Accelerator Drone, a Grav-inhibitor Drone and a Recon Drone.
---
Amazon Deals on Accessories, Paints and Brushes
16% off the Army Painter Speed Paint Wargarmers Mega Set
Save almost $30 on the extensive, 60pcs Army Painter Speed Paint Wargarmers Mega Set and get all the paints you need in one box!

The Speedpaint Acrylic Model Paint Set is crafted for painters aiming for swift mini painting. Additionally, Speed Paints are versatile, suitable for miniature basing materials or as components in an airbrush painting kit.
---
32% of the Fuumuui 14Pcs Miniature Model Paint Brush Set
Buy this beginner's, 14 pieces brush set for $8 less and get everything you need to get you starting painting Warhammer 40k models for less than $18.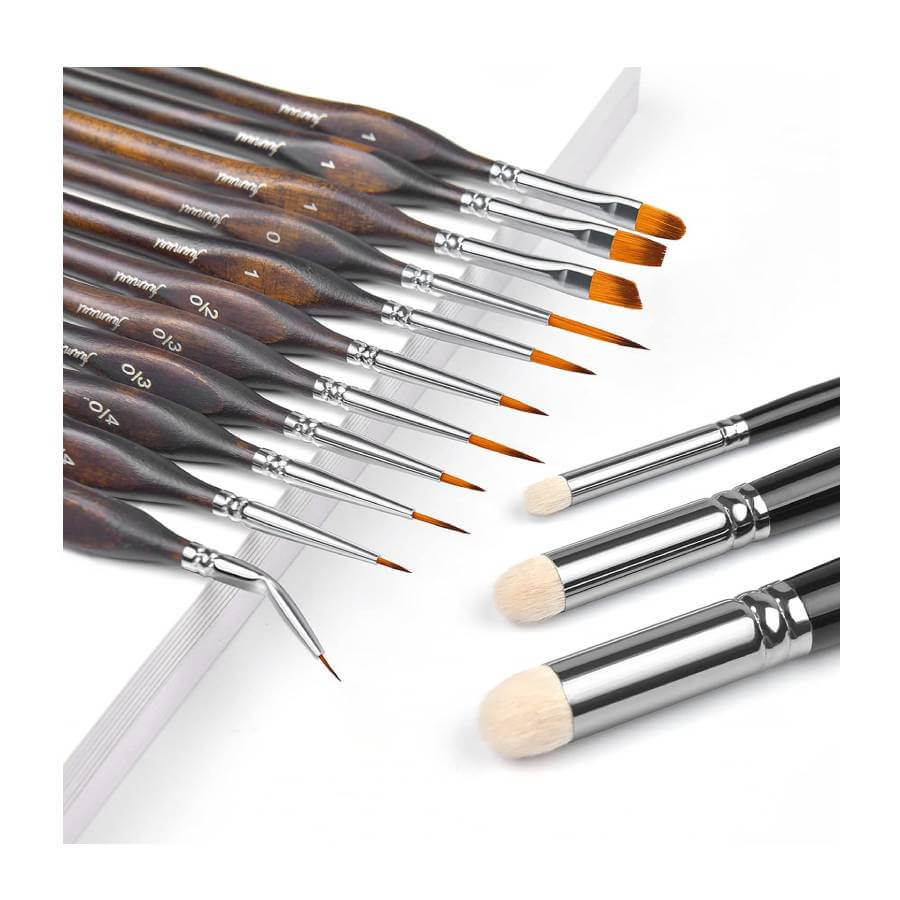 This set of brushes contains a wide range of brushes made from both synthetic bristle and goat's hair ideal for micro detail painting, dry brushing and texturing.
---
23% off the SKYLEO USB Clip-on Table Lamp
Illuminate your Warhammer 40K miniatures painting session with precision using the SKYLEO USB Clip-on Table Lamp. Currently only €26.57 (list price is €34.66)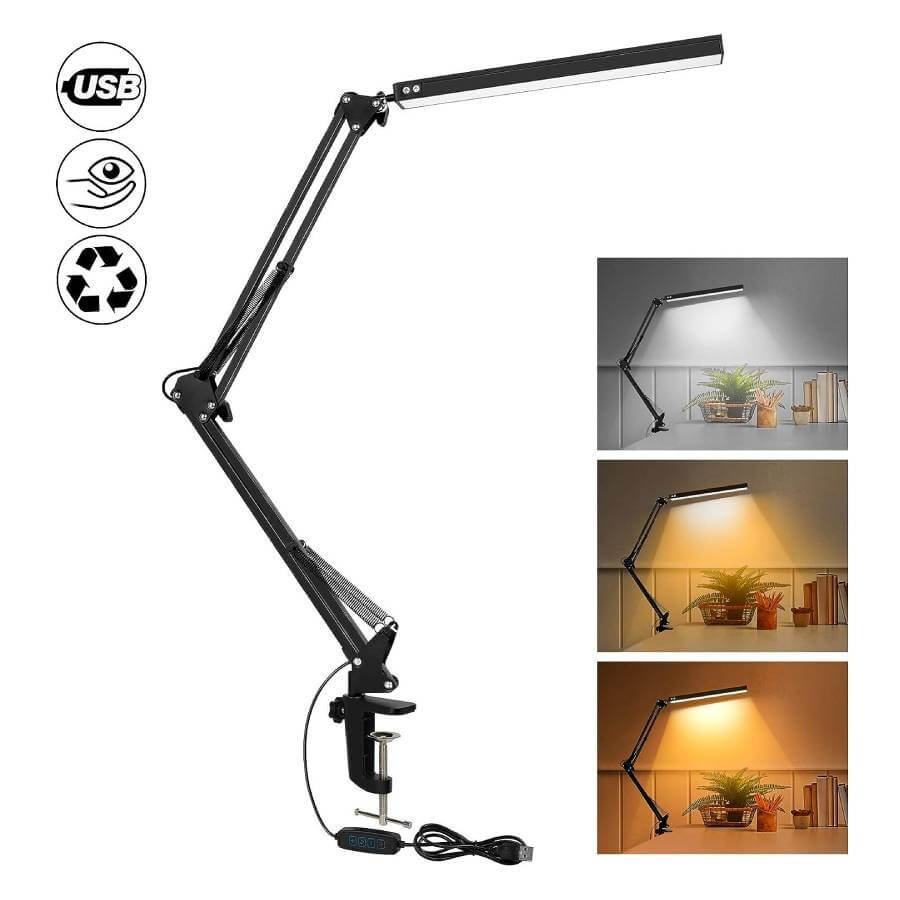 Tailor your lighting with 3 adjustable light modes and 10 brightness levels, ensuring perfect visibility for your Warhammer 40K miniature painting sessions.
---
2023 Prime Big Deal Days on Warhammer 40K Miniatures: What to expect!
Prime Day is all about seizing incredible deals, and the Warhammer 40K miniature offerings won't disappoint. Here's a sneak peek at some of the categories you can expect to find:
Start Collecting! Sets: Ideal for newcomers, these sets provide a great entry point into the hobby. Each includes a selection of miniatures that form the basis of a formidable army. Prime Day discounts mean you can embark on your Warhammer 40K journey for less.
Character Models: Iconic heroes and villains, such as Space Marine Captains, Ork Warbosses, and Eldar Farseers, will be available at prices that won't make your wallet cry out in agony.
Vehicle Kits: Tanks, walkers, and flyers are essential elements in any army. Prime Day will offer these kits at attractive price points, allowing you to reinforce your forces and crush your enemies in style.
Terrain Sets: Bring the battlefield to life with intricate terrain sets. Expect discounts on scenery kits that add depth and immersion to your tabletop battles.
What is Prime Big Deal Days 2023?
Prime Big Deal Days, scheduled for October 10th to 11th, is an exclusive shopping event designed specifically for Prime members.
This event will follow a format akin to the Prime Early Access Sale, but there's a twist—starting with its name, the event is undergoing an exciting transformation. Amazon is enthusiastic about offering its Prime members substantial savings during this holiday season.
With Prime Day's spectacular discounts on Warhammer 40K miniatures, now is the time to fortify your armies, paint your heroes, and prepare for epic battles in the grim darkness of the far future. Don't miss this opportunity to make your mark in the 41st millennium.
Prime Day only comes once a year, so seize the moment and bolster your forces with incredible savings on Warhammer 40K miniatures.