Knight Commander Pask, hailed as a hero of the Imperium, possesses unparalleled skills as a tank commander, making him a force to be reckoned with on the battlefield. His mastery of armoured warfare and remarkable marksmanship have earned him a well-deserved reputation.
By selecting Knight Commander Pask as an upgrade, one fortunate Leman Russ tank in your army is elevated to a whole new level of ferocity. With Pask at the helm, this war machine transforms into an unstoppable force, striking fear into the hearts of its adversaries and becoming a holy terror on the battlefield.
Knight Commander Pask Datasheets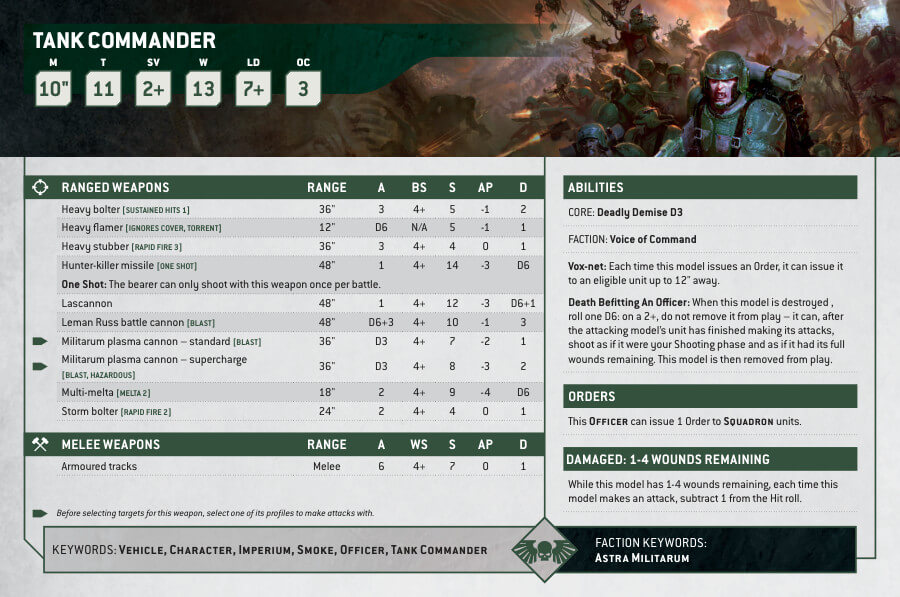 What's in the Knight Commander Pask box
x2 metal components that make one finely detailed Knight Commander Pask miniature and a tank hull, which can be fitted into the turret of any Leman Russ tank.
How to paint the Knight Commander Pask set