Meet Tor Garadon, the longest serving Battle Company Captain of the Imperial Fists – a warrior who has been tested on a thousand worlds, a master of the battlefield, and an unyielding bulwark against those who oppose Mankind. Armed with a grav-gun mounted on his backpack and the mighty Hand of Defiance power fist, Tor Garadon is one of the most formidable warriors of the Imperial Fists. His ability to guide the fire of his fellow warriors amidst explosions and chaos is unparalleled, thanks to his signum array.
Tor Garadon Datasheets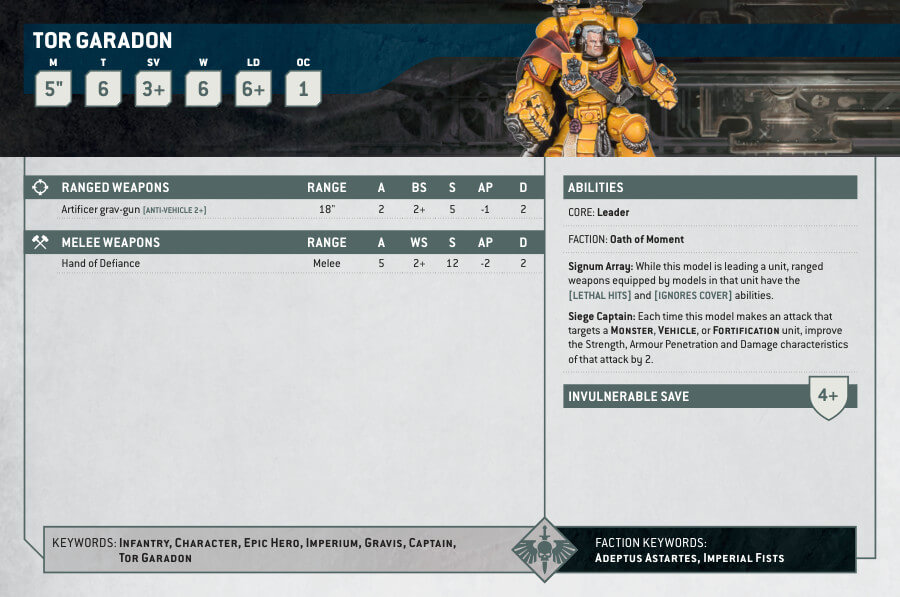 What's in the Tor Garadon box
x21 plastic components that make Tor Garadon.
x1 Citadel 40mm Round Base which provides a sturdy foundation for the finished model.
How to paint the Tor Garadon Set