Hormagaunts serve as relentless shock troops, unleashed in vast numbers upon target worlds. As instinct-driven hunter-slayers, these Tyranid creatures can freely roam battlefields and terrorize both defenders and populations. Their relentless presence wears down defense lines, forcing the prey to deplete resources and lives. Many formidable fortifications have been overwhelmed by the sheer masses of these chitinous horrors, driven by the will of a formidable synapse creature.
This multipart plastic kit offers the opportunity to assemble 10 Hormagaunts and includes a Ripper Swarm to expand your ever-growing horde. These aggressive creatures exhibit diverse poses, with some leaping, others stalking, and some lunging, highlighting their predatory speed and close-quarters combat prowess. The kit provides a variety of head designs, ensuring that your Hormagaunts maintain a distinct and varied appearance, regardless of the size of your swarm.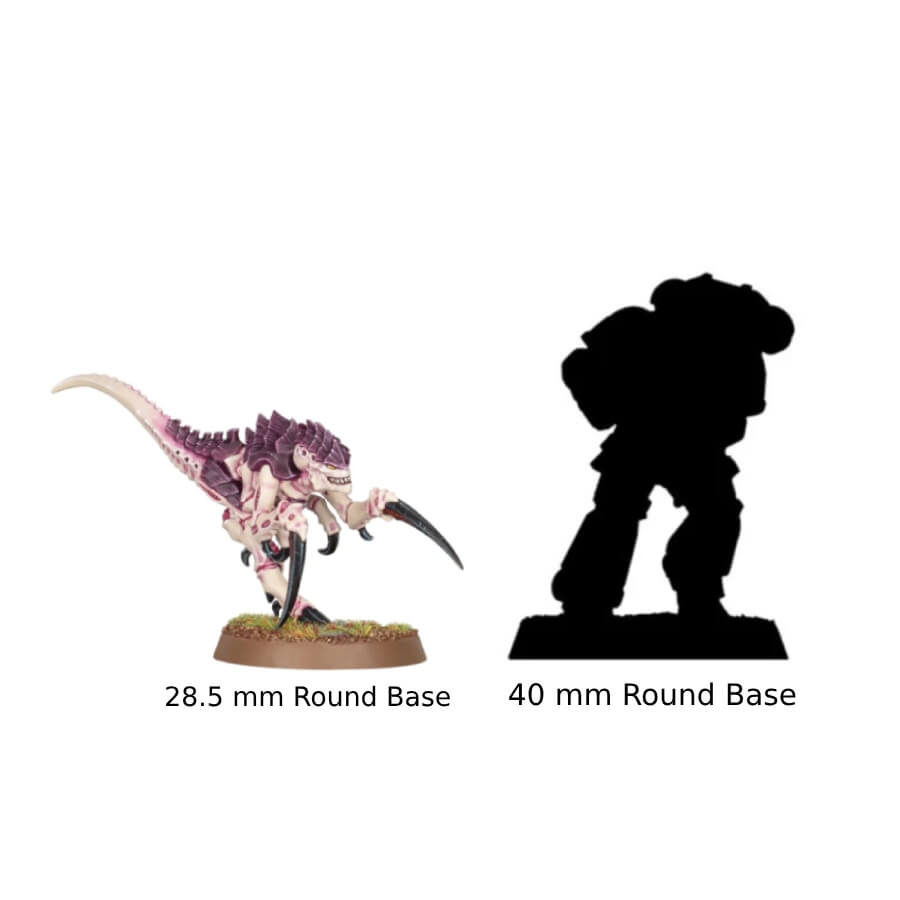 Hormagaunts set Datasheets
Hormagaunts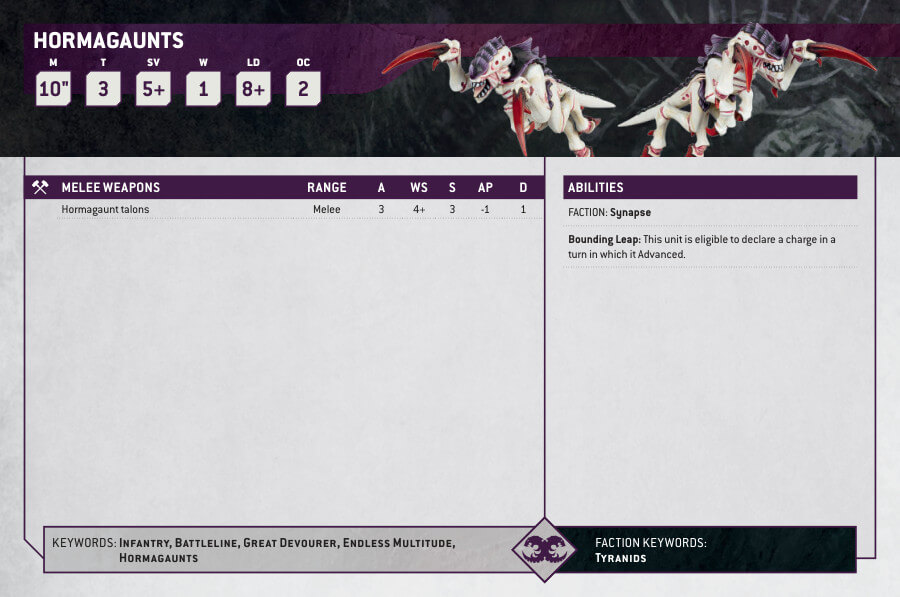 Ripper Swarm
What's in the Hormagaunts box
x68 plastic components that make 10 Hormagaunts and 1 Ripper Swarm.
x10 Citadel 28.5mm Round Bases (Hormagaunts).
x1 Citadel 40mm Round Base. (Ripper Swarm).
How to paint the Hormagaunts