The Interrogator-Chaplains of the Dark Angels, shrouded in silence and intensity, stand apart from their counterparts in other Chapters. They are vigilant, ever-watchful for any hint of weakness or heresy among their brethren. However, these Chaplains bear a unique burden, having delved into the somber depths of the Dark Angels' enigmatic past. In doing so, they have been transformed into shadows of their former selves, possessing the grim knowledge that gnaws at the heart of their Chapter's history.
These enigmatic figures are not merely spiritual guides; they are capable of administering unrelenting trials and agonies to extract repentance from those they deem wayward. Their mission is clear and resolute: the Fallen, those who have strayed from the path, must be "saved" at any cost.
Dark Angels Interrogator-Chaplain Datasheets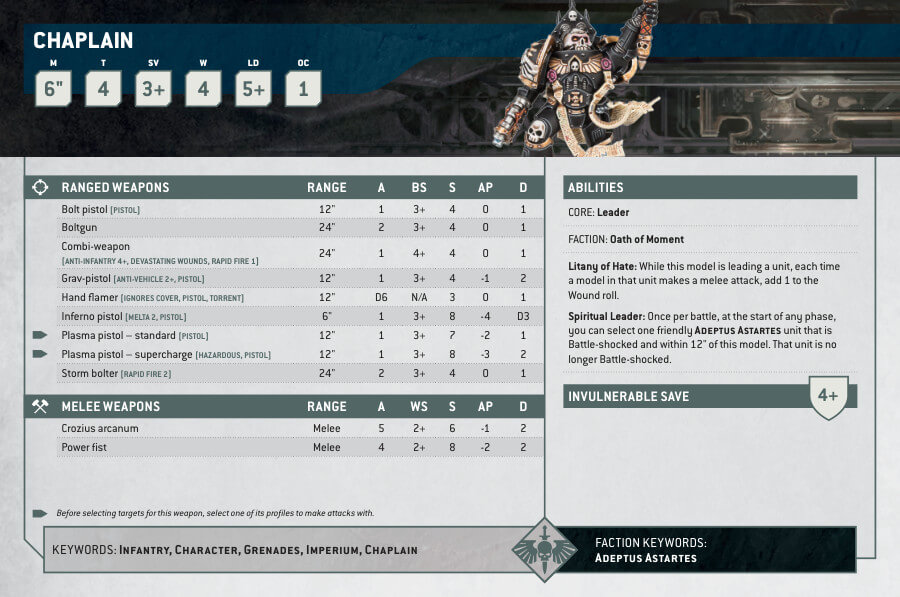 What's in the Dark Angels Interrogator-Chaplain box
x10 plastic components are everything needed to make one Dark Angels Interrogator-Chaplain, complete with Crozius Arcanum and Power Fist.
x1 Citadel 32mm Round Base.
How to paint the Dark Angels Interrogator-Chaplain set