The Deathwing Terminator Squad, a formidable addition to the Dark Angels' arsenal, exemplifies the sudden and electrifying combat style synonymous with the Deathwing. Renowned throughout the galaxy, these warriors clad in Tactical Dreadnought armor embody the strategic acumen and patience of the Unforgiven.
At the forefront of this elite force are the Deathwing Knights. Distinguished by their unique kit, these paragons of war don a striking ensemble of cowls and tabards, armed with shields and weapons capable of decimating armored adversaries. The kit's versatility is a standout feature, offering the option to equip all five Knights with either swords or maces. The variety of headgear, including hooded and helmed options, allows for a high degree of customization, ensuring each squad can be uniquely assembled.
This kit's allure extends beyond its combat capabilities. It includes a teleport homer, a crucial tool for their signature surprise deployments, and a Watcher in the Dark, a mysterious figure that adds an enigmatic aura to the unit. The Deathwing Terminator Squad is not just a new unit; it's a symbol of the Dark Angels' relentless pursuit of their foes, including the Fallen.
Discover more about the Dark Angels and their fearsome Deathwing Knights on our Space Marines Faction Lore section, and explore a wide range of Warhammer 40,000 miniatures to enhance your collection.
Deathwing Knights Old vs New comparison
This latest iteration brings a fresh, dynamic aesthetic that aligns seamlessly with the high-quality standards of recent Games Workshop releases, such as the updated Asmodai miniature.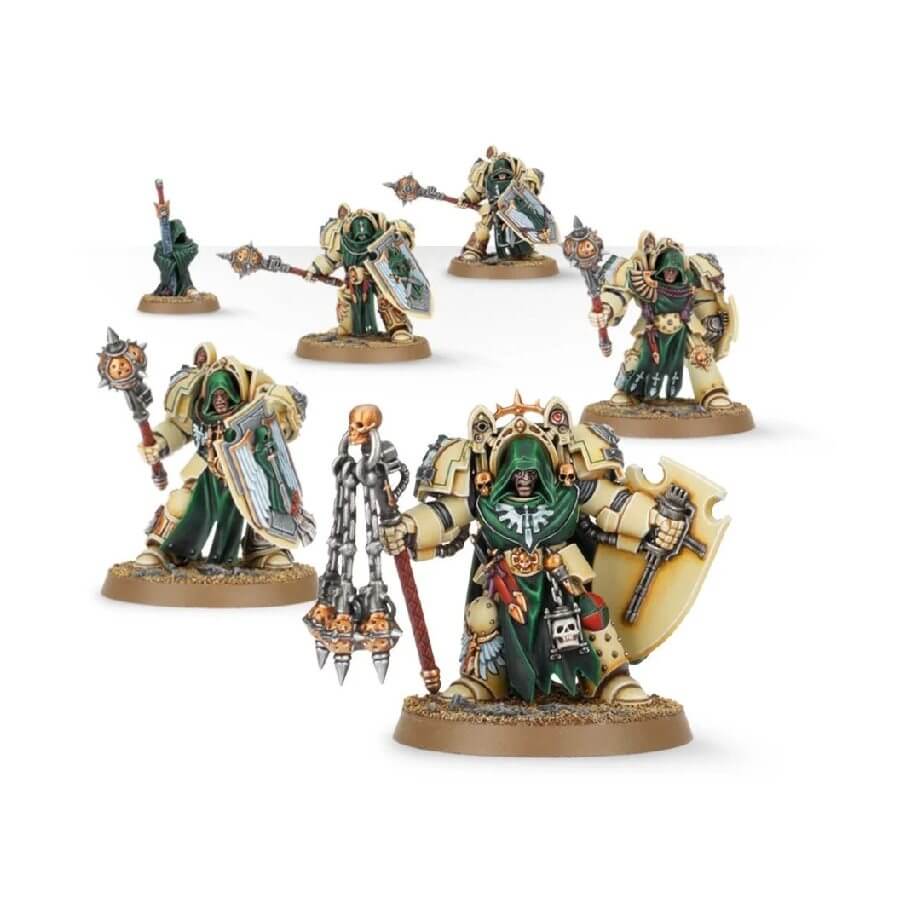 The new Deathwing Knights not only surpass their predecessors in terms of intricate detailing and design but also embody the cutting-edge craftsmanship that GW is renowned for.
The enhanced features and sharper lines breathe new life into these iconic figures, making them a must-have for any Dark Angels enthusiast!
Deathwing Knights Datasheets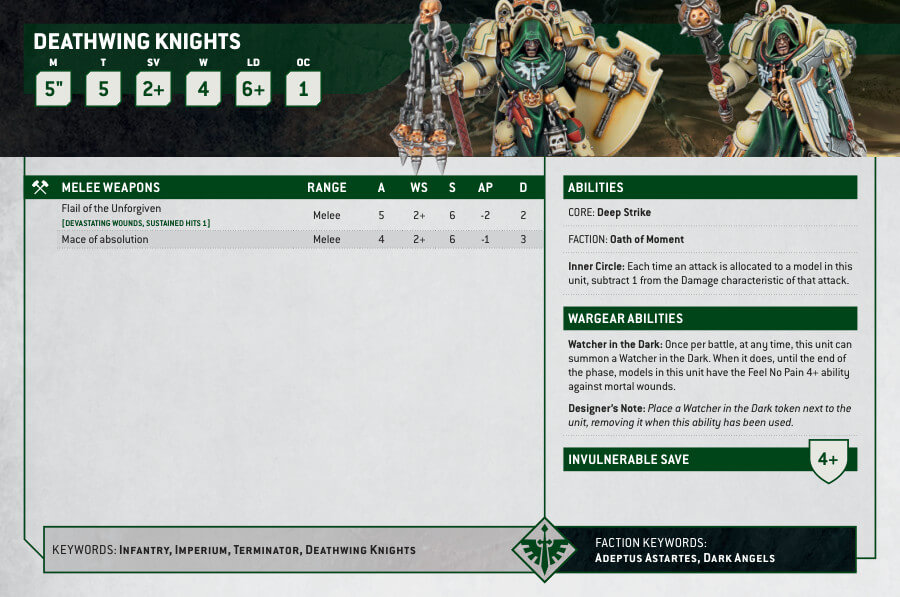 What's in the (old) Deathwing Knights box
How to paint the Deathwing Knights Squad