The Onslaught Swarm box immerses players in the terrifying world of the Tyranids, a relentless alien threat in the Warhammer 40,000 universe. This box set captures the essence of the Tyranids – intergalactic predators known for their insatiable hunger and ability to consume entire worlds, leaving desolation in their wake.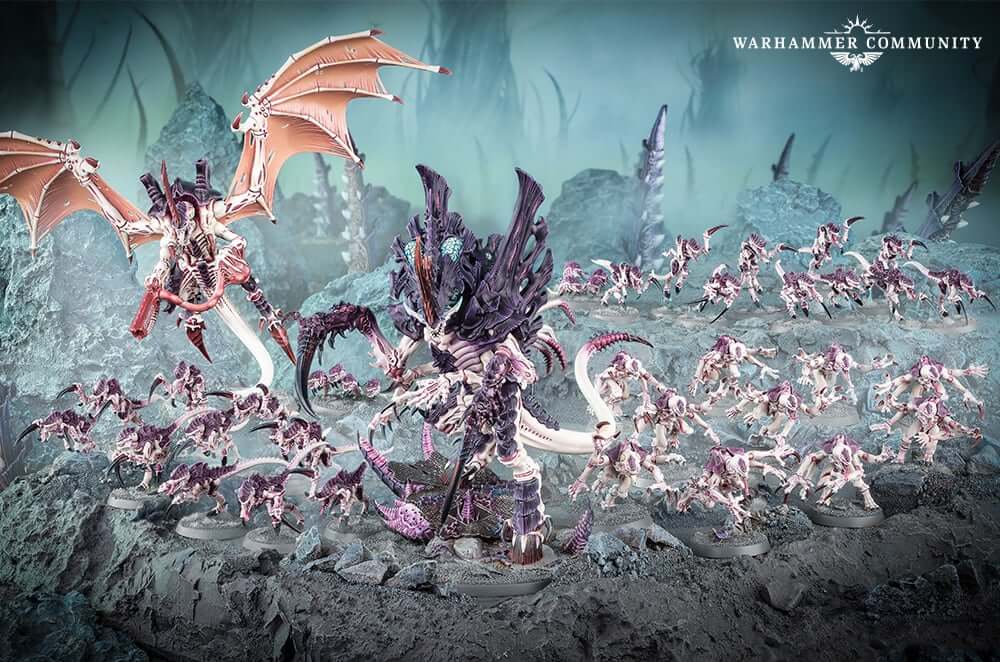 The Onslaught Swarm is led by a formidable Norn Emissary and a fearsome Winged Hive Tyrant, epitomizing the strategic and brute force of the Tyranid Hive Mind. These leaders orchestrate the swarm's movements, directing Hormagaunts and Genestealers in a relentless assault. Each model in this set is a testament to the Tyranids' adaptability and their role as one of the galaxy's most formidable predators.
In addition to its role in gameplay, the Onslaught Swarm offers a glimpse into the Tyranids' lore, showcasing their place as a galactic menace. The intricate design of these Tyranid miniatures reflects their bio-engineered perfection, making this set a valuable addition for both collectors and players.
Learn more about the Tyranids and their endless hunger to consume the galaxy. The Onslaught Swarm is more than a box set; it's an invitation to experience the unique tactics and playstyle of one of Warhammer 40,000's most intriguing factions.
Onslaught Swarm Datasheets
Norn Emissary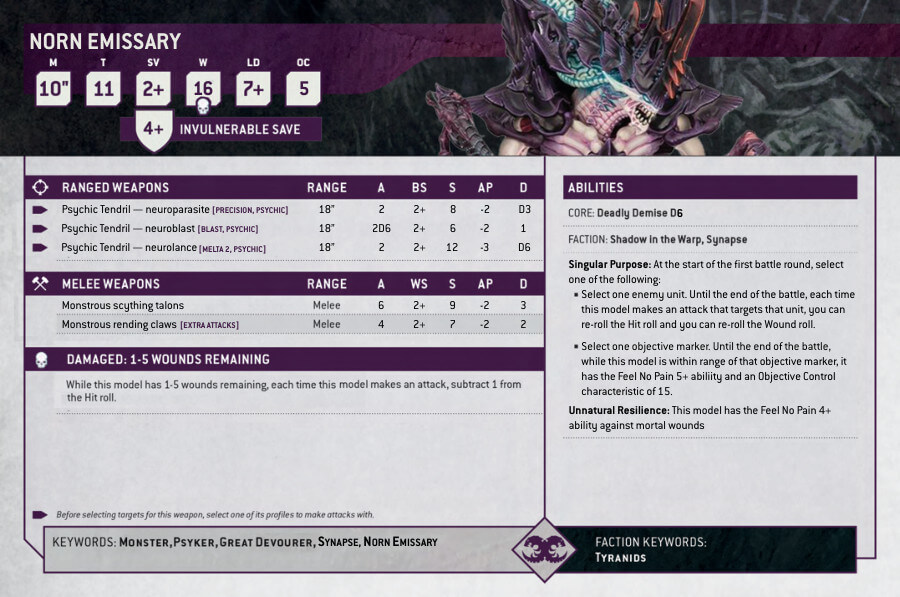 Winged Hive Tyrant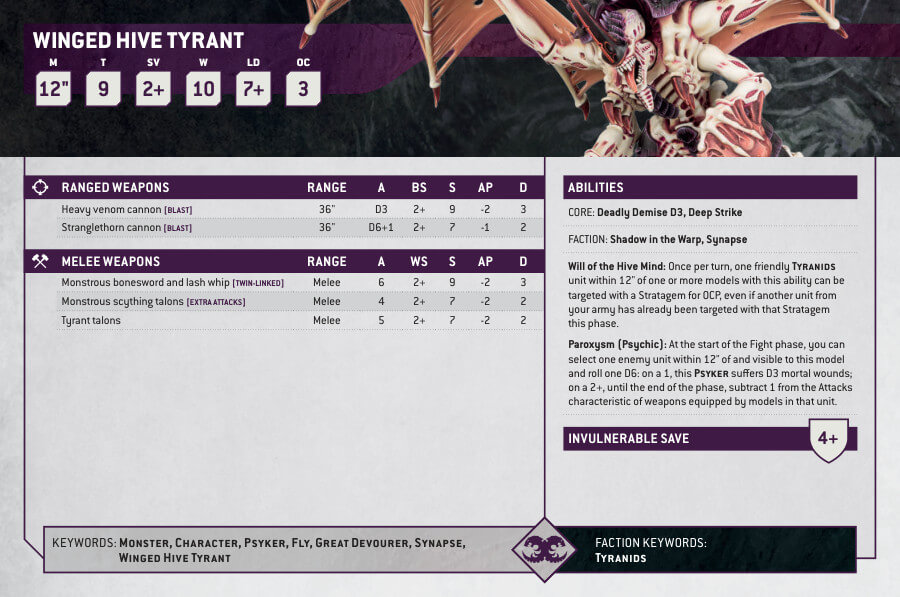 Hormagaunts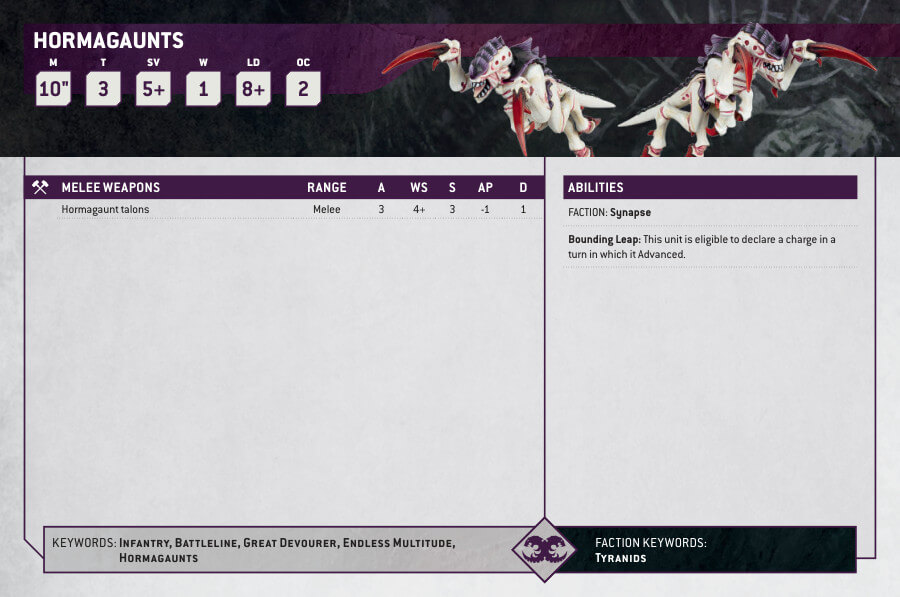 Ripper Swarm
Genestealers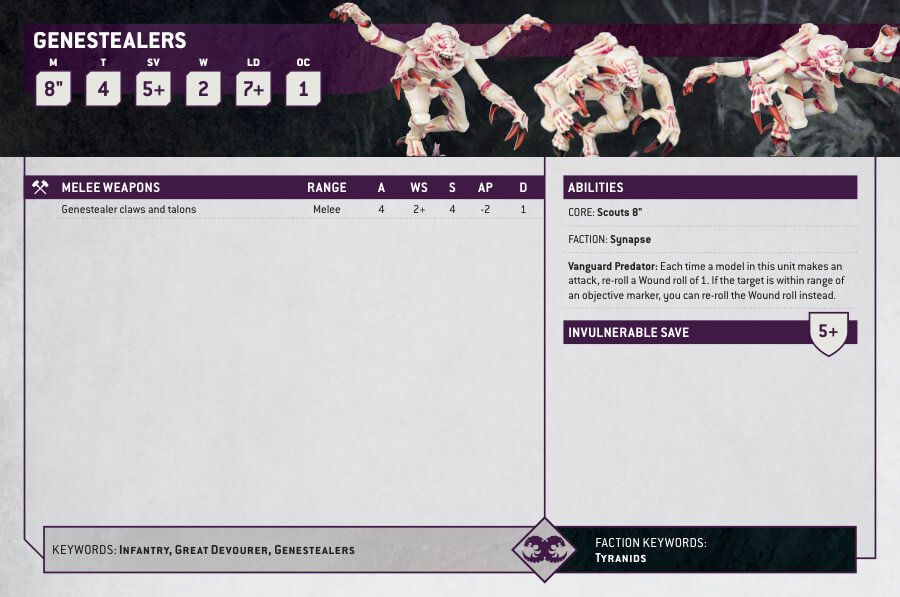 What's in the Onslaught Swarm box
This box contains x362 plastic components that make x34 models and x34 citadel round bases:
How to paint the Onslaught Swarm set