The Overlord with Translocation Shroud stands as a singular pinnacle of Necron military strategy and technological dominance in Warhammer 40,000. This commanding figure wields not only the might of an ancient dynasty but also a mastery over space itself, allowing them to phase through the battlefield and into legend.
Crafted with exquisite detail, this box set features a Necron Overlord model, a paragon among the Necron miniatures, equipped with the arcane translocation shroud. The model is a striking presence on the battlefield, with a design that captures its ability to slip between dimensions. A hyperphase blade and resurrection orb complete its regal armament, ensuring this Overlord's role as a fearsome adversary is unmistakable. The solitary figure is resplendent with Necrontyr glyphs, each one telling a story of the Necron's undying glory and the Overlord's place within it.
Overlord with Translocation Shroud Datasheets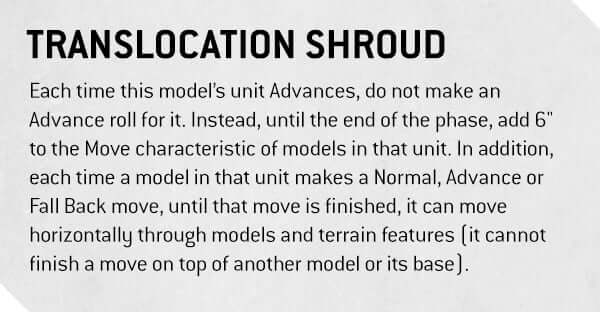 We will keep this updated once the new codex releases with the full datasheets.
What's in the Overlord with Translocation Shroud box
x5 plastic components that make one Necron miniature.
x1 Citadel 40mm round base.
How to paint the Overlord set