The Invader ATV is a highly flexible and aggressive all-terrain Space Marines vehicle that is perfect for reconnaissance. It can be equipped with either a multi-melta or an onslaught gatling cannon, which allows for rapid and effective fire against vulnerable areas of the enemy line. This vehicle is designed to quickly engage and destroy scouting elements of opposing forces. The Invader ATV is perfect for accompanying your fast-moving units such as Outriders and is also great for smashing into a vulnerable flank while the rest of your army holds the line. This vehicle provides the firepower you need, right where you need it.
Primaris Invader ATV Datasheets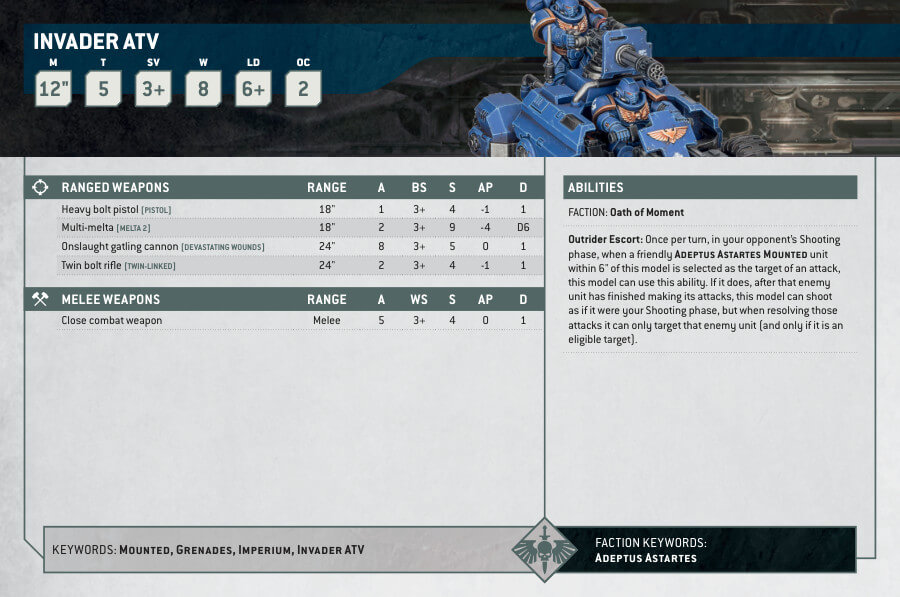 What's in the Primaris Invader ATV box
x45 plastic components that make one Invader ATV supplied with a choice of weapons.
How to paint the Primaris Invader ATV