The Sicarian Infiltrators are scouts, equipped with intricate domed helms that provide a 360-degree view of the battlefield. The kit includes five sets of legs, giving you a range of posing options to make your squad unique. Each model has two weapon options – either stubcarbine and power sword, or taser goad and flechette blaster, providing a total of twenty weapons in the box.
They are capable of delivering a devastating audiovisual assault, disorienting and blinding their enemies. Their princeps is armed with a stubcarbine and power sword and comes with an included infoslave skull, which records and analyzes every movement for optimized battle strategies. With this kit, you can field a ruthless and advanced Mechanicus strike force that can decide battles before the first kill is even confirmed.
Sicarian Infiltrators Datasheets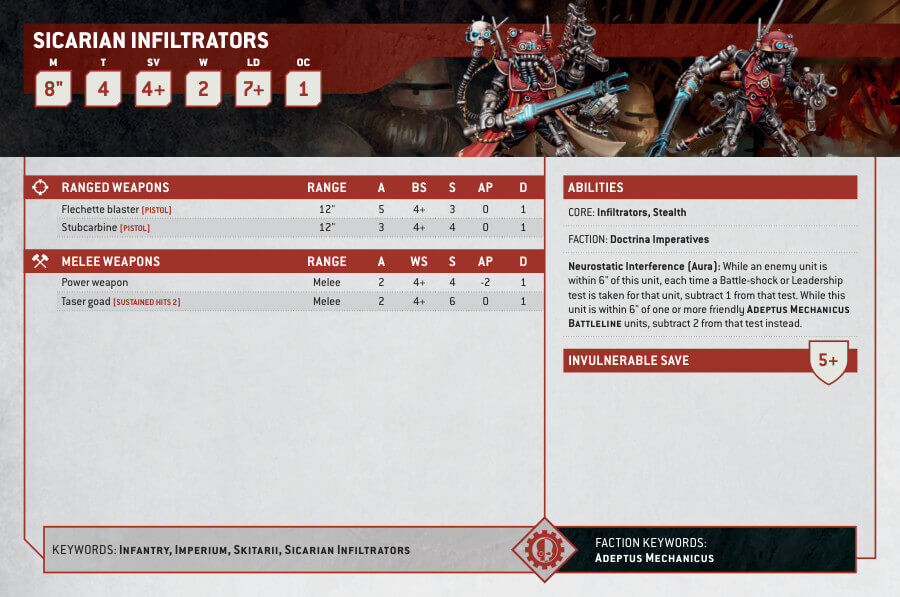 What's in the Sicarian Infiltrators box
x117 plastic components used to make 5 Sicarian Infiltrators.
x5 Citadel 40mm Round bases.
How to paint the Sicarian Infiltrators Set