The first company of a Space Marine Chapter is referred to as the Veteran Company and is composed of the bravest and most heroic warriors. They are also the most powerful company, being equipped with Terminator armor. These elite soldiers are deployed to the battlefield where the fighting is sure to be intense. Terminators are known to be formidable and can turn the tide of battle in their favor.
Terminator Assault Squad Datasheets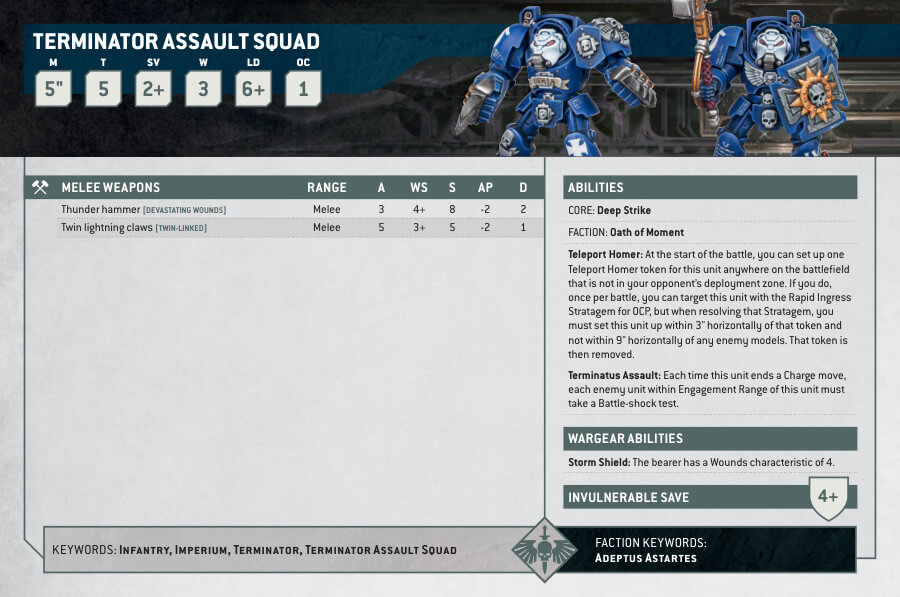 What's in the Terminator Assault Squad box
x114 plastic components that make 5 Terminators. You can build a Sergeant with the same weapons as the other Terminators and you got weapon options for each Terminator: a pair of lightning claws or a thunder hammer and storm shield.
x5 Citadel 40mm Round bases.
How to paint the Terminator Assault Squad Set