The Vindicator is a formidable siege tank that uses a Rhino chassis and is equipped with the most powerful weapon in the Space Marines arsenal – the demolisher cannon. This weapon is ideal for the Imperium's forces when confronting entrenched enemy infantry in densely populated areas, such as in a cityfight or siege. The massive demolisher shells can create a tremendous explosion that can even demolish buildings that the enemy may use for cover.
Vindicator Datasheets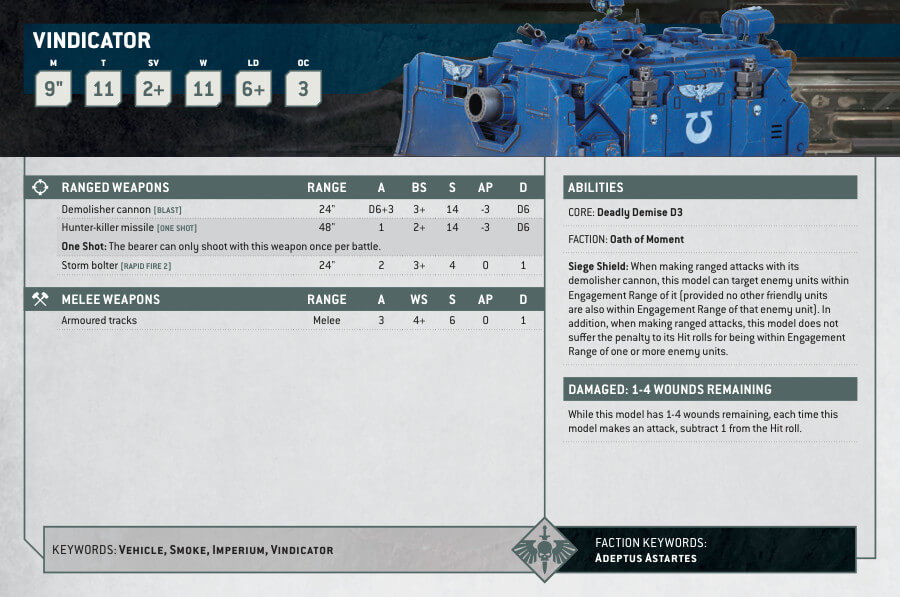 What's in the Vindicator box
x99 plastic components that make one Vindicator.
How to paint the Vindicator Set