The Dreadnought is a fearsome fighting machine that towers over its enemies on the battlefield. Weighing several tons and standing two or three times the height of a man, it's a massive war machine made of durable adamantium and ceramite materials. As it strides into battle, incoming fire ricochets harmlessly off its towering hull. With its powerful weapons, including fiery projectiles and deadly metal arms, the Dreadnought is a force to be reckoned with. Any enemy foolish enough to stand in its way is sure to meet a fiery end. Whether you're a veteran or a new player, the Dreadnought is a powerful addition to any Space Marines army.
Ironclad Dreadnought Datasheets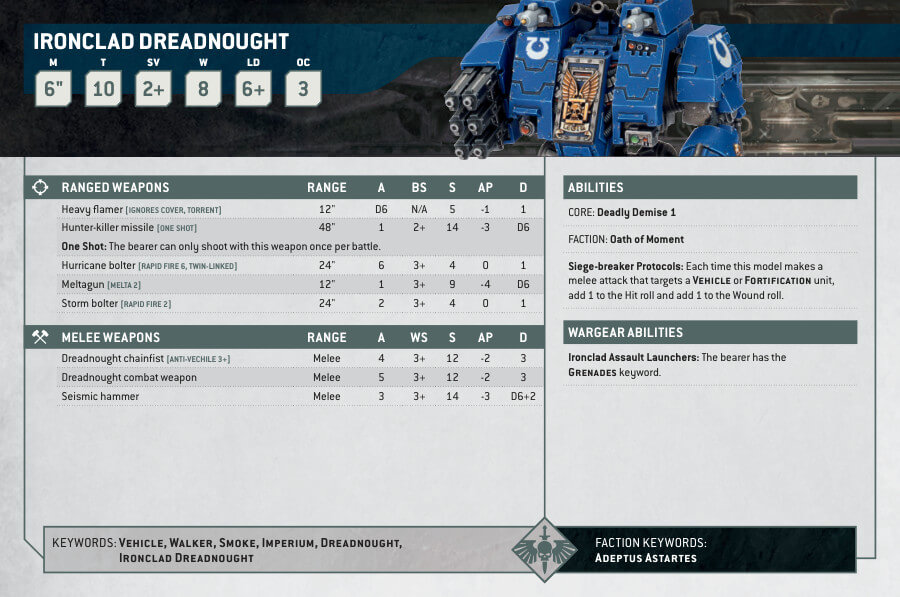 What's in the Ironclad Dreadnought box
x58 plastic components that make one Ironclad Dreadnought.
x1 60mm round, scenic base is included to display the finished model.
How to paint the Ironclad Dreadnought