The colossal Knight Desecrator, a formidable choice for Chaos Space Marines and World Eaters, wields a massive cleaver to harvest skulls for the Skull Throne and boasts an array of arm-and-hull mounted guns to subdue all adversaries.
Standing almost 6″ tall and over 7″ in length, it is a true monolith of destruction.
The Khorne Lord of Skulls is equipped with a formidable many-toothed great cleaver, capable of obliterating foes with brutal force. Its left arm offers a choice between devastating firepower options – the infantry-shredding hades gatling gun or the explosive skull hurler.
Additionally, it features three different belly-mounted weapons: the daemongore cannon, ichor cannon, or gorestorm cannon, each providing unique destructive capabilities.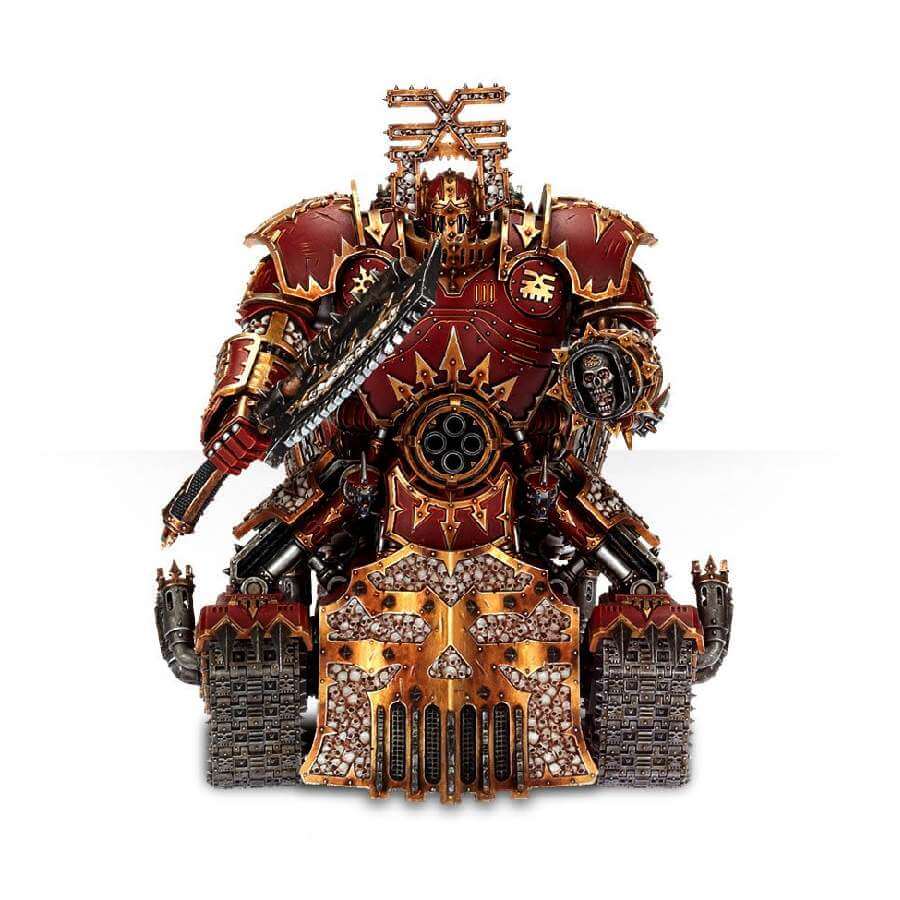 This kit showcases intricate and hellish mechanical details, allowing for a range of poseable options with its adjustable head and arms. Furthermore, it includes two head-crest options and two head designs – a fully enclosed helm and a twisted daemonic visage – providing customization opportunities to truly make this Lord of Skulls your own.
Prepare to unleash this monstrous daemon engine upon the battlefield, as it crushes, cleaves, and hurls destruction with unstoppable fury.
What's in the Khorne Lord of Skulls box
x99 plastic components that make this Destroyer of Khorne
x2 Chaos Space Marine Transfer Sheets featuring a variety of Chaos symbols and Traitor Legion icons.
How to paint the Khorne Lord of Skulls set