The Apothecaries are highly respected members of the Space Marines chapter, responsible for ensuring the physical well-being of their battle-brothers on the battlefield and harvesting the progenoid organs of fallen Marines to create new warriors. The Primaris Apothecary miniature, which comes in a multi-part plastic kit, features highly detailed Mk X power armor and a variety of medical gadgets and canopic jars filled with organs. The miniature also includes options for various surgical inspection lenses and instruments such as a chainsaw, injector servo arm, drill, and stapler. Additionally, a slain Space Marine with a large incision made by the Apothecary's narthecium can be added to the base for added narrative detail.
Also available in this box:
Primaris Apothecary Datasheets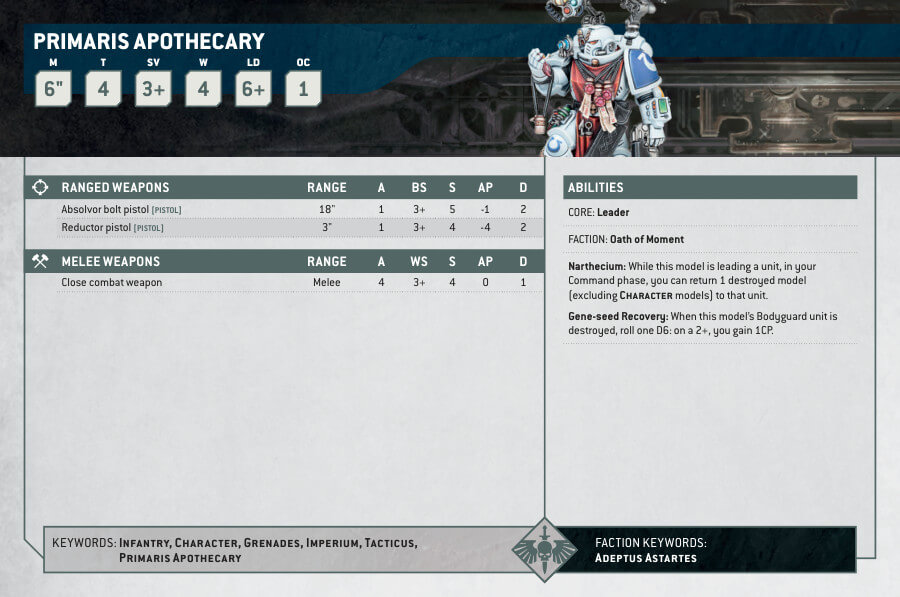 What's in the Primaris Apothecary box
x28 components that make 1 Primaris Apothecary.
x1 Citadel 40mm Round base
x1 Ultramarines-Character Transfer Sheet, which features Captain, Chaplain, Librarian and Lieutenant iconography.
How to paint the Primaris Apothecary