The Ravenwing Black Knights, esteemed as the finest warriors of the 2nd Company, draw inspiration from the legendary monster-hunting knights of ancient Caliban. These elite Dark Angels fighters surge toward the enemy at breakneck speeds, wielding their corvus hammers with such incredible force that even the stoutest armor offers little resistance to their spiked ends.
Within the ranks of the Ravenwing, the Black Knights stand as the epitome of excellence. Mounted on formidable bikes armed with plasma talons and equipped with an array of potent melee weapons, they possess the capacity to vanquish adversaries many times their size. This makes them an indispensable, swift, and deadly addition to any collection of warriors on the battlefield.
Ravenwing Black Knights Datasheets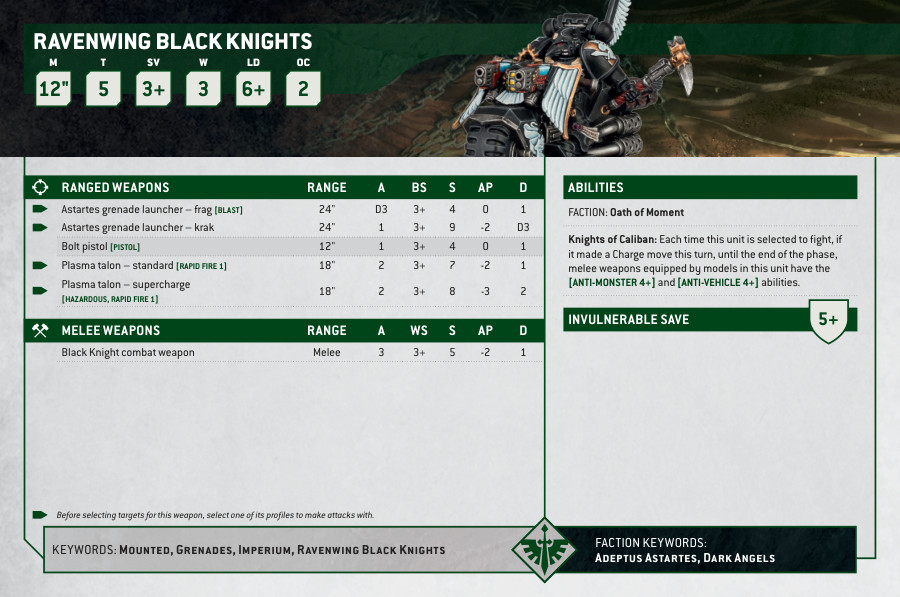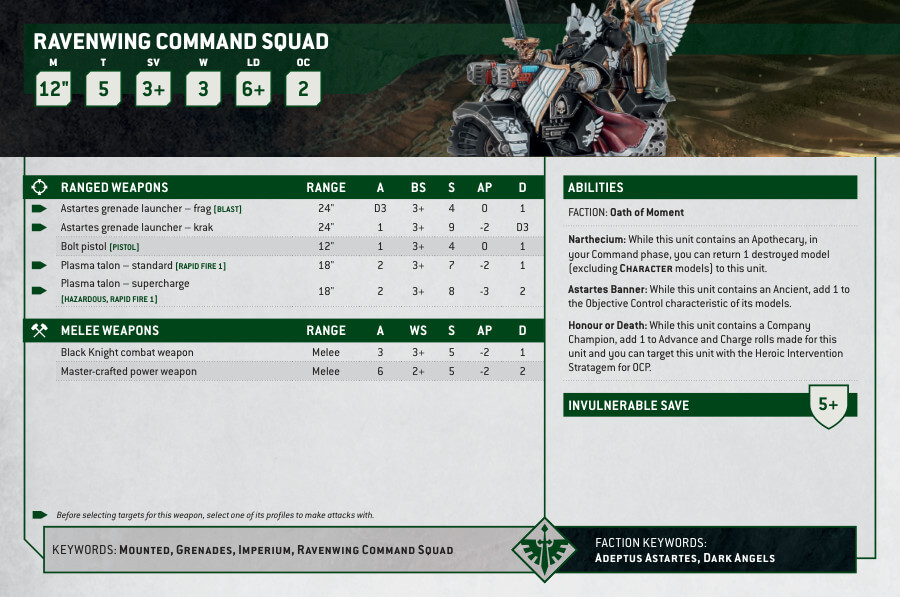 What's in the Ravenwing Black Knights box
x122 plastic components with which to make a unit of three Ravenwing Black Knights.
x1 Dark Angels Transfer Sheet.
x3 Citadel 75mm x 25mm Oval Bases.
How to paint the Ravenwing Black Knights set