Sammael is the fearless leader of the Ravenwing, a mobile company that relies on speed and surprise to succeed. This exquisitely detailed model depicts Sammael riding his jetbike, Corvex, complete with intricate and arcane features such as his Adamantine Mantle cloak and a tome held open by chains. In addition to his Raven Sword and personal heraldry on his shoulder pad, Corvex is adorned with a large and stunning Aquila, winged iconography, and the symbol of the Mechanicum. The jetbike is equipped with an underslung plasma cannon and twin-linked storm bolter. This premium Citadel Finecast resin model is a must-have for any Dark Angels collection.
Sammael Datasheets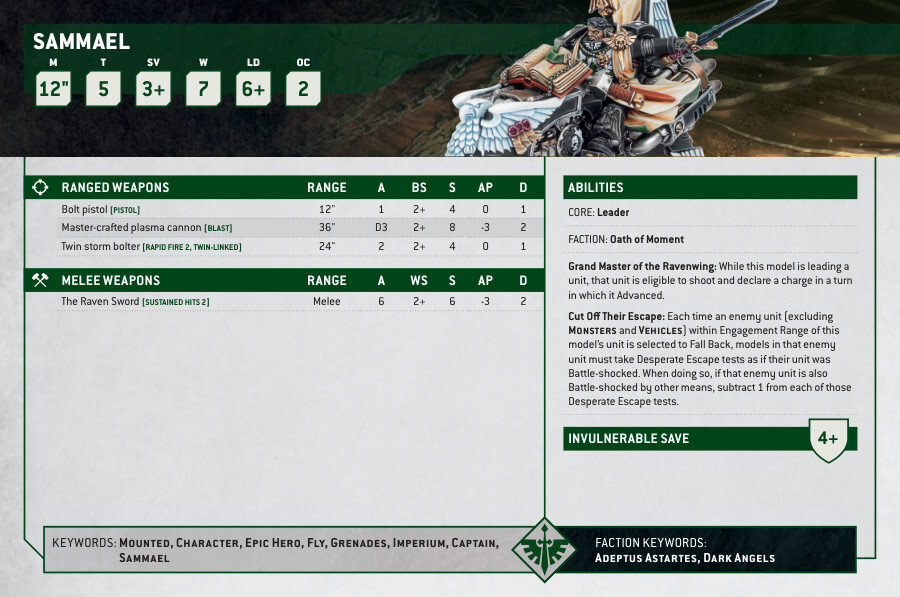 What's in the Sammael box
x33 resin components used to make Sammael.
x1 Citadel 40mm flying base.
x2 flying stems to support the miniature.
How to paint the Sammael