The elite operatives of the Space Marines, primed for infiltration and reconnaissance.
Dressed in the near-silent Phobos armor, these troops excel in covert missions, taking the lead in the shadows. When a direct confrontation arises, heavy Suppressors swoop in to provide vital support, while Eliminators discreetly eliminate high-value targets and disrupt enemy leadership.
This comprehensive boxed set boasts 17 meticulously crafted multipart plastic Space Marine models, each tailored for the art of covert warfare. Leading the charge is a Lieutenant donned in Phobos armor, setting the tone for the unit's specialized capabilities. Accompanying this dynamic leader are Infiltrators, armed with precision markman bolt carbines, a helix gauntlet, and a comms array, ensuring seamless coordination. Additionally, a crack team of Eliminators, masters of camouflage armed with bolt sniper rifles, stands ready to strike with lethal precision. Meanwhile, flying Suppressors provide agile and rapid fire support when and where it's needed most.
Whether you're seeking to inject stealthy sophistication into your existing collection or embark on an entirely new thematic Space Marines project, this box is the perfect choice. As a bonus, discover a set of decals, featuring Chapter markings for Ultramarines, Imperial Fists, Salamanders, and Raptors – adding a touch of customization to your force. Elevate your Warhammer 40K experience with this remarkable set of Vanguard Task Forces.
Vanguard Task Force Datasheets
Lieutenant in Phobos Armour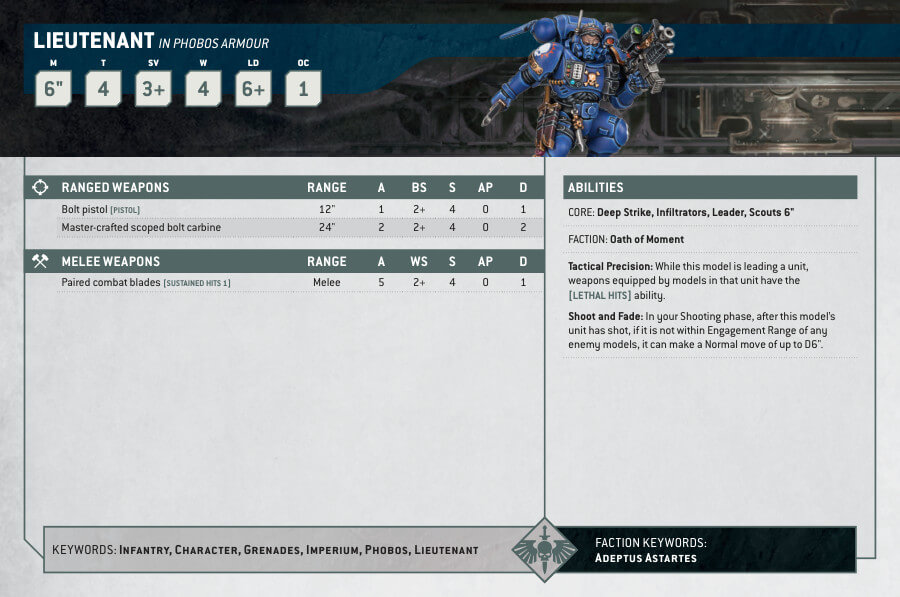 Eliminators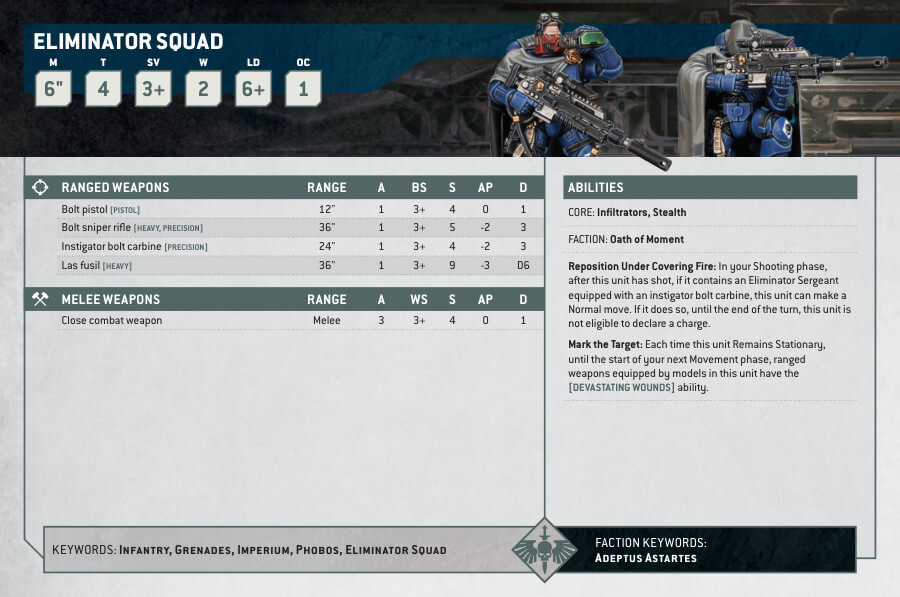 Suppressors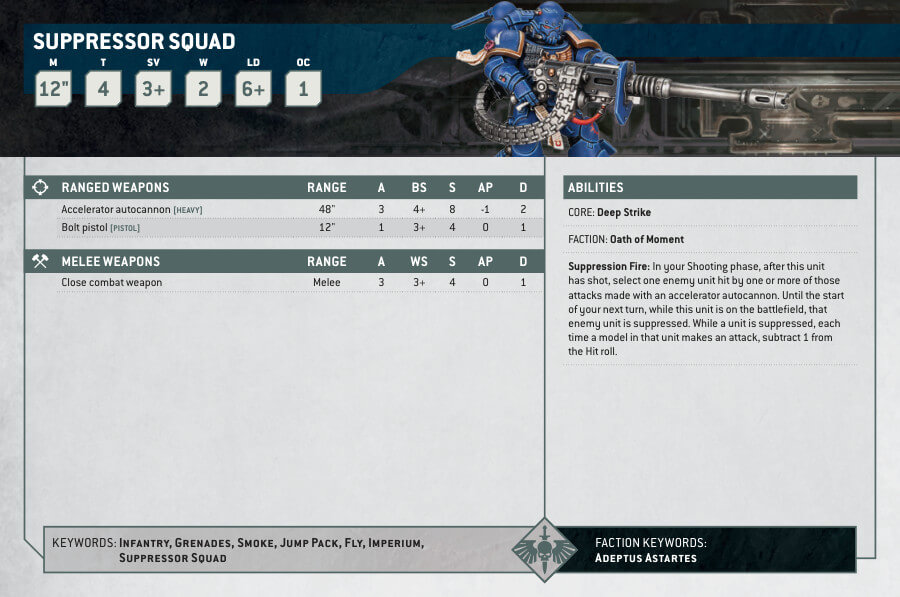 Infiltrators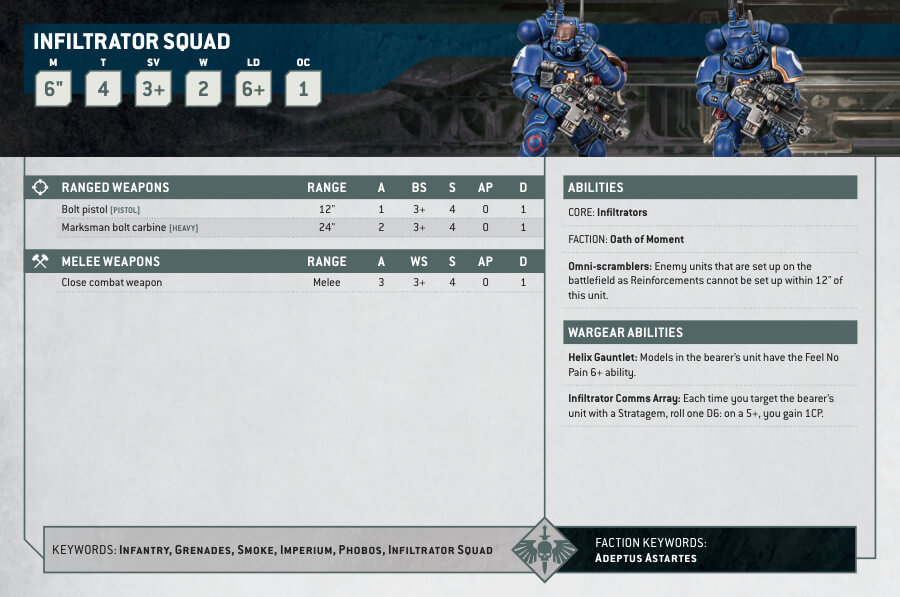 What's in the Vanguard Task Force box
x95 plastic components that make 17 miniatures:

x1 Lieutenant in Phobos Armour.
x3 Eliminators with bolt sniper rifles.
x3 Suppressors.
x10 Infiltrators.

x10 Citadel 32mm Round Bases (Infiltrators).
x7 Citadel 40mm Round Bases (Lieutenant in Phobos Armour, Eliminators, Suppressors).
x3 Flying Groove Stems.
x1 Space Marines Infantry Transfer Sheet featuring 754 decals.
How to paint the Vanguard Task Force set