The Inquisition serves as the Imperium's most powerful and clandestine organization, with its agents, the Inquisitors, acting as the final line of defense for both the Emperor and humanity. Inquisitors are unwavering in their mission and are authorized to employ any means necessary, no matter how extreme, to achieve their objectives. These agents are often equipped with a diverse array of weaponry and gear to prepare for any possible threat.
Some Inquisitors use unconventional armaments acquired from their defeated enemies, such as alien weapons or those possessed by daemons. However, others view such practices as heretical. Regardless of their allegiances or radical tendencies, all Inquisitors share a profound knowledge and dedication to the Emperor. They work tirelessly to eliminate any enemies of the Imperium by any means deemed necessary.
Inquisitor Datasheets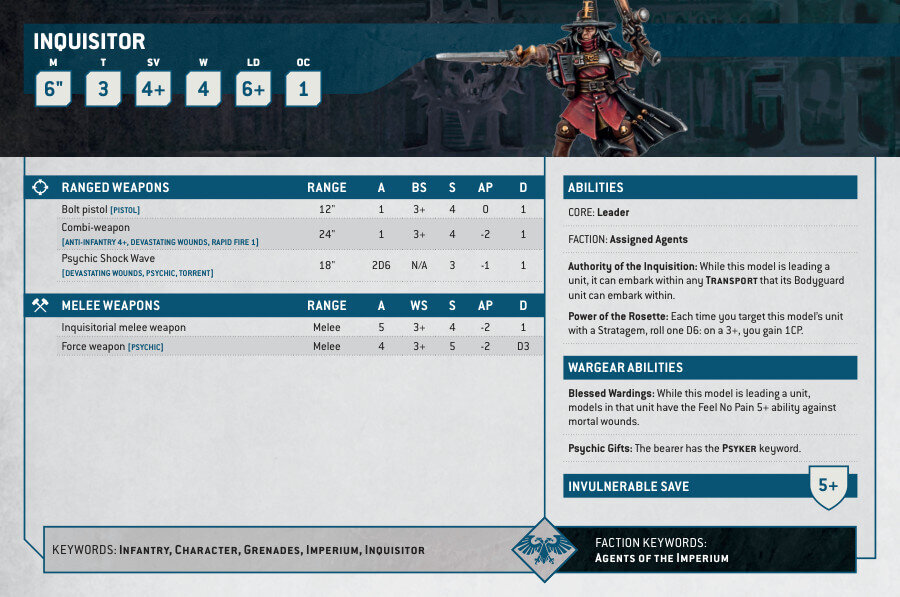 What's in the Inquisitor with Inferno Pistol & Power Sword box
x2 resin components with which to make one Inquisitor with Inferno Pistol & Power Sword.
x1 Citadel 25mm round base.
How to paint the Inquisitor with Inferno Pistol & Power Sword Set