The masterminds of the Dark City's Kabals, driven by insatiable greed and ruthless ambition.
These Drukhari schemers are the puppeteers of Commorragh's intricate web of power. When absolute precision and unwavering loyalty are demanded, they call upon their Hand – a select group of Kabalite experts whose talents span the deadly spectrum from poison mastery to bladework prowess. The Hands of the Archon execute their employers' dark desires with unwavering precision, all the while engaged in their own intricate dance for influence and prestige within the courts of Commorragh.
Unleash your own dark fantasies with this multipart plastic kit, enabling you to assemble 10 Kabalite figures, the sinister agents of Drukhari warlords. These versatile miniatures are not only suitable for the battlefield but also excel as Hand of the Archon operatives in thrilling games of Kill Team. Alternatively, deploy them as Kabalite Warriors to bolster your Drukhari forces in the vast Warhammer 40,000 universe.
These cold-hearted warriors are equipped with venomous splinter rifles and an assortment of sadistic special weapons, meticulously crafted to inflict maximum pain upon their adversaries. What sets this kit apart is its versatility, providing you with a treasure trove of components for customizing your models. You can craft unique kill team specialists like the elusive Skysplinter Assassin, the ferocious Crimson Duellist brandishing a lethal flail, the toxic Elixicant, and many more.
Kill Team: Hand of the Archon Datasheets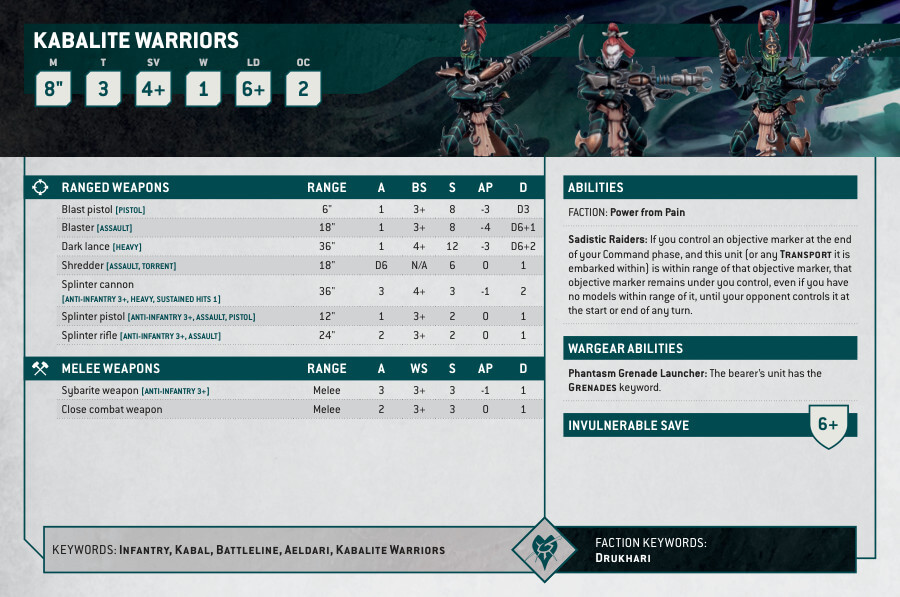 What's in the Kill Team: Hand of the Archon box
x126 plastic components that make 10 Kabalite Miniatures.
x10 Citadel 25mm Round Bases.
How to paint the Kill Team: Hand of the Archon set