The Land Raider Redeemer is an evolved version of the Land Raider Crusader. This mighty Space Marine tank is designed with solid armor on all sides and comes with metal panels, hatches, rivets, and a searchlight, making it a powerful addition to any Space Marine collection. The kit includes an impressive array of weaponry, such as two sets of hurricane bolters, a twin-linked assault cannon, a multi-melta, two flamestorm cannons, and frag assault launchers, providing players with numerous options for customization.
Land Raider Redeemer Datasheets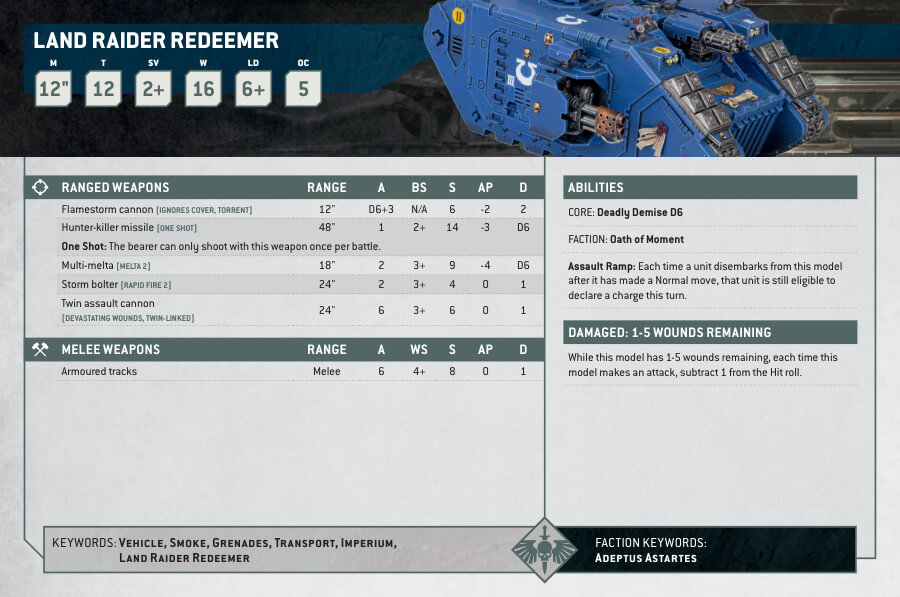 What's in the Land Raider Redeemer box
How to paint the Land Raider Redeemer
We are going to paint this model to fit in a Salamanders army. We already made a guide for it to fit the Ultramarines here.