Preachers are a common sight among the armies of the Imperium, serving as spiritual leaders who bring divine retribution to those who oppose the Emperor. The Imperial Guard's Preachers, called Ministorum Priests, have a deep connection with the common soldiers and dedicate their lives to ensuring the army's spiritual well-being. Their heroic self-sacrifice on the battlefield inspires others to fight alongside them.
Inquisitors also enlist the services of Preachers or Banishers, who use their passionate preaching to strike fear into the hearts of Chaos creatures. These fiery sermons inflict wounds that would otherwise be ignored by the Daemons, making them a formidable opponent.
Ecclesiarchy Confessors lead the Sisters of Battle to war, inspiring them with their righteous rage and unwavering loyalty to the Emperor. In battle, Confessors and their loyal followers are a force to be reckoned with, inspiring others to fight with greater fervor in the name of the Emperor.
Preacher with Chainsword Datasheets
For Adepta Sororitas armies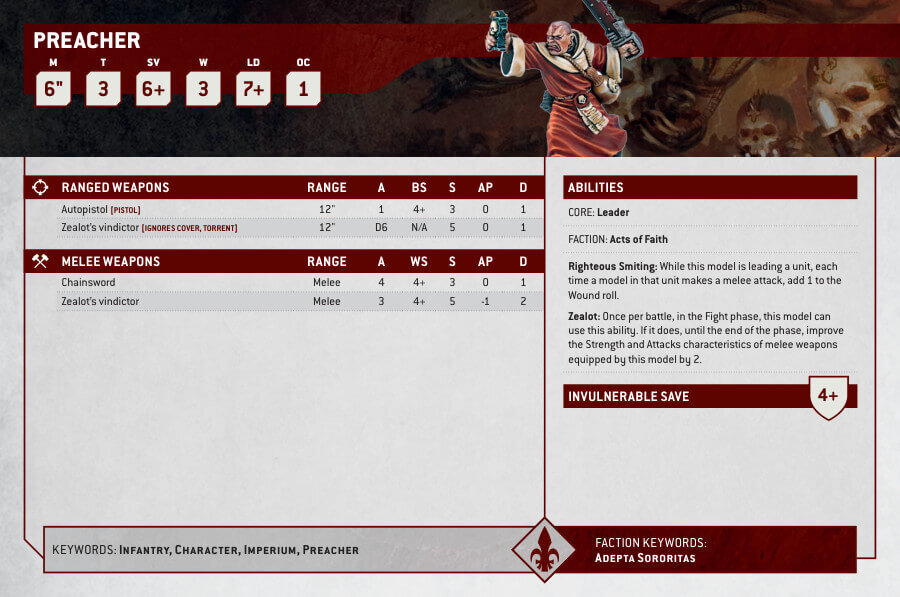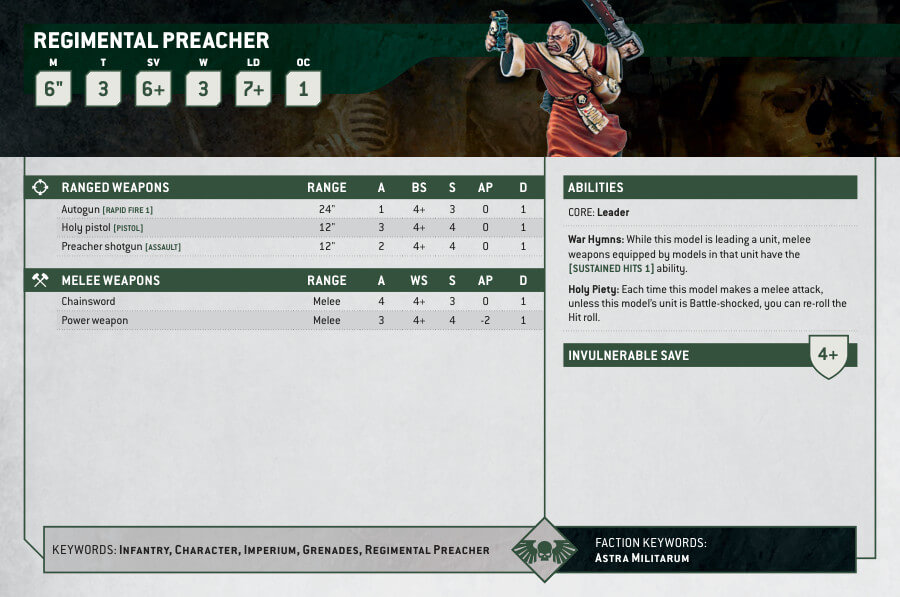 What's in the Preacher with Chainsword box
x1 Preacher with Chainsword – a finely detailed metal miniature that comes in one component
x1 Citadel 25mm round base.
How to paint the Preacher with Chainsword Set