Unleash the Might of the Cerastus Knight Lancer!
This multipart plastic kit offers you the chance to assemble your own Cerastus Knight Lancer, an agile and aggressive Knight specially equipped for close combat. Towering even above its Questoris-class cousins, the Knight Lancer strides effortlessly across the battlefield. Its ion gauntlet shield deflects incoming attacks as it races forward, firing crackling bolts from its colossal arm-mounted shock lance, before delivering devastating impaling strikes upon the mightiest adversaries.
With meticulous attention to detail, this model allows for a high level of customization. Articulated joints in its ankles, knees, hips, head, arms, waist, and even individual fingers, provide limitless pose options to create your own dynamic display. In-game adjustability is made possible with glueless assembly options for the head and arms, allowing you to reposition them mid-game for tactical advantage. The kit also offers various cosmetic options, including two variant designs for kneepads, greaves, and pauldrons, four hull-mounted icons representing different allegiances, an armorial shield, and three distinctive pennants.
For an extra touch of realism, you can even construct the Knight with an open hatch, revealing the intrepid pilot seated within.
Ceratus Knight Lancer Datasheets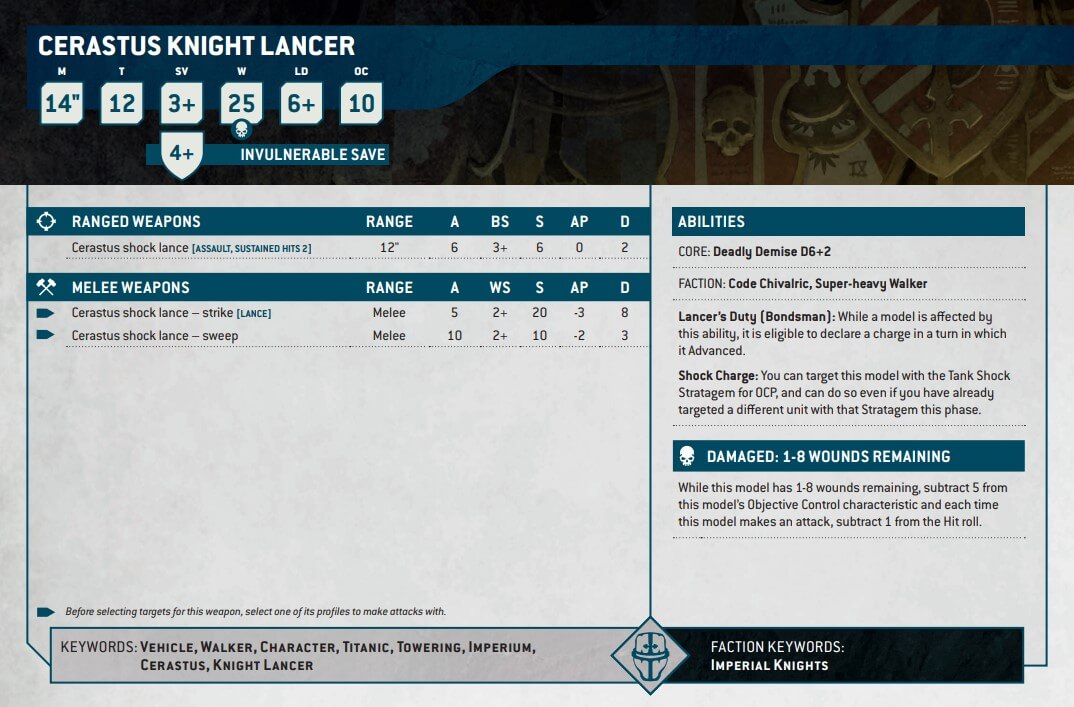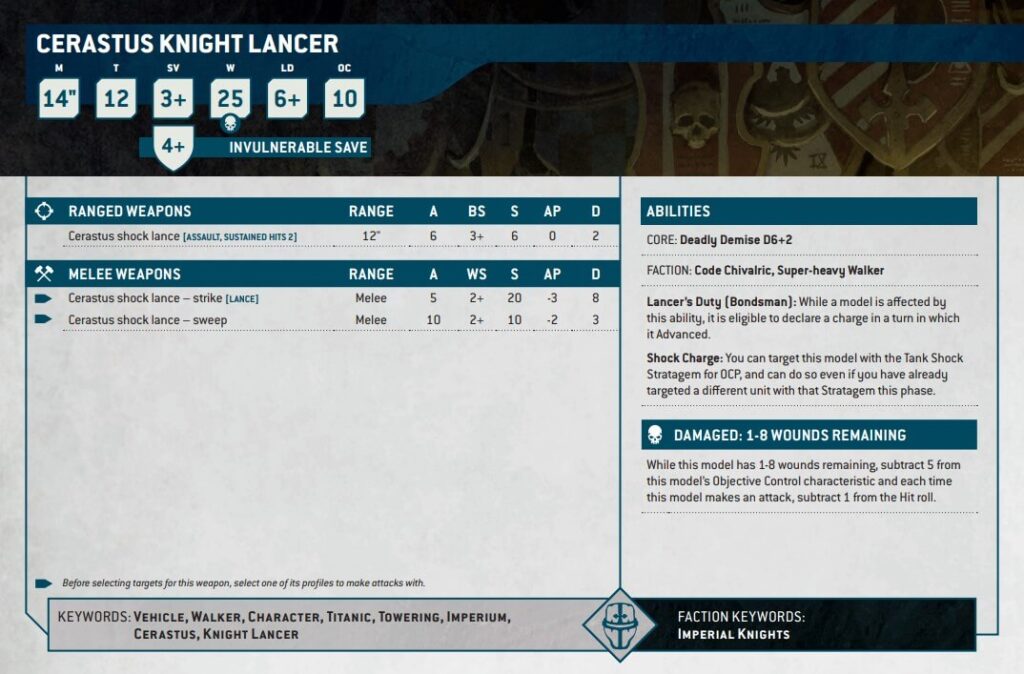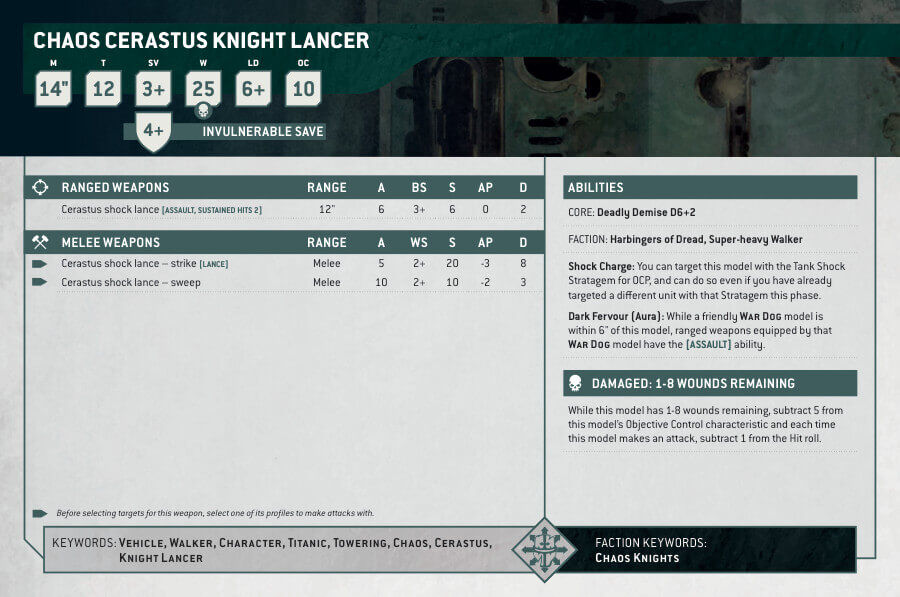 What's in the Ceratus Knight Lancer box
x208 plastic components that make one Ceratus Knight Lancer, a towering model that can lead your Imperium Armies or Chaos forces.
x1 Citadel 170x109mm Oval Base.
x1 Age of Darkness Cerastus Transfer Knight Sheet, containing 517 optional markings and icons for the Knight Households of the Horus Heresy.
How to paint the Ceratus Knight Lancer Set