Phobos armour is the go-to choice for Primaris Space Marines when stealth and agility are required for a mission. With its lightweight design and specialised wargear, a squad of Phobos-clad Space Marines is an unstoppable force on the battlefield.
The Phobos Strike Team is a group of lethal operatives that can undertake independent missions or support wider battlefield objectives. And now, with the multipart plastic kit, you can build 10 Space Marines clad in Phobos armour to deploy shock and awe tactics against your enemies.
This versatile kit allows you to build miniatures that can be used as Phobos Strike Team operatives in games of Kill Team or fielded in games of Warhammer 40,000 as either Incursors or Infiltrators. The kit also includes a massive assortment of weapons, heads, and accessories to build specialists like the Voxbreaker, Saboteur, Helix Adept, and Marksman.
And that's not all. The kit also comes with two Haywire Mine tokens on their own bases, adding even more tactical options to your gameplay. With this kit, you have the freedom to build your Space Marines in any way you desire, making it an excellent addition to your collection.
Kill Team: Phobos Strike Team Datasheets
Incursors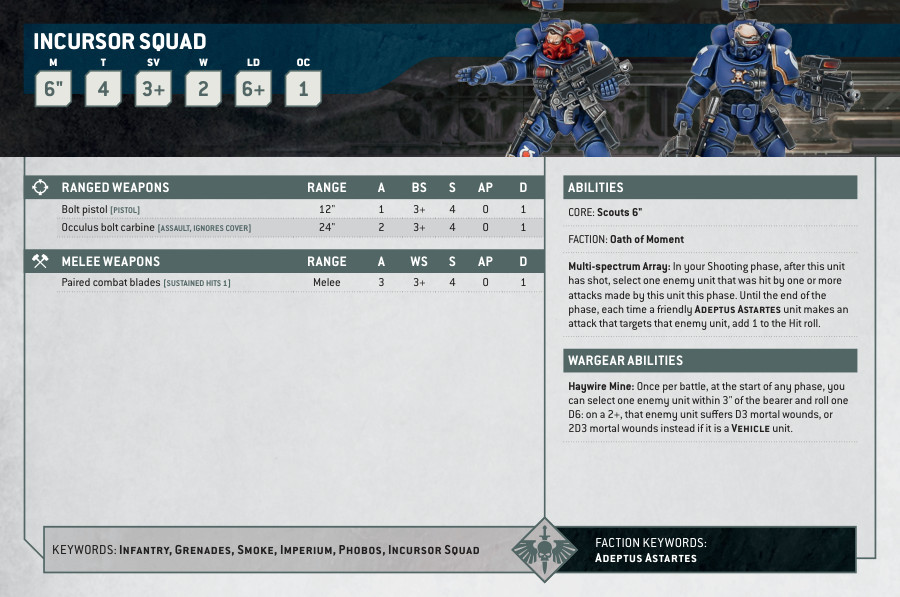 Infiltrators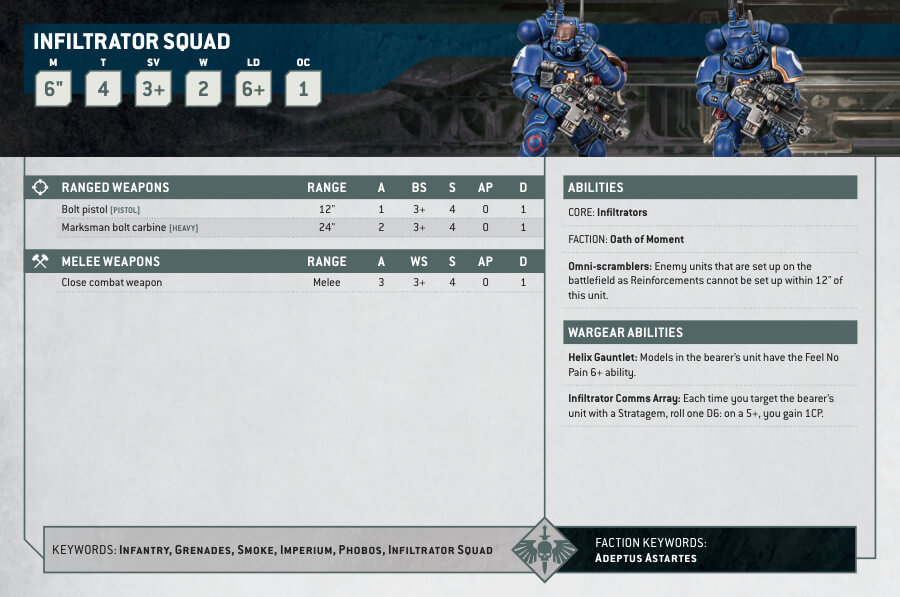 What's in the Kill Team: Phobos Strike Team box
x299 plastic components, providing a wealth of options for customisation and variety in building your Space Marines.
x10 Citadel 32mm Round Bases.
x2 Citadel 25mm Round Bases.
How to paint the Kill Team: Phobos Strike Team