Meet the Space Marine Lieutenants, battle-hardened field tacticians, and revered warriors entrusted with the command of the Chapter's forces. These exceptional officers not only issue commands with authority but also personally engage the enemy in combat, often wielding formidable relic wargear such as the blazing volkite weaponry or intricately crafted storm shields.
In this versatile multipart plastic kit, you can craft a singular Space Marine Lieutenant, a sub-commander of the Adeptus Astartes. This experienced leader is equipped with a robust storm shield, a symbol of his mastery on the battlefield. He wields a rare and exotic neo-volkite pistol and carries a power sword sheathed at his side, a testament to his combat prowess.
The Lieutenant's armor showcases his veteran status, adorned with a surcoat and with relics and symbols of distinction. His storm shield proudly displays the emblem of the Indomitus Crusade, underlining his dedication to the Imperium's cause.
Lieutenant with Storm Shield Datasheets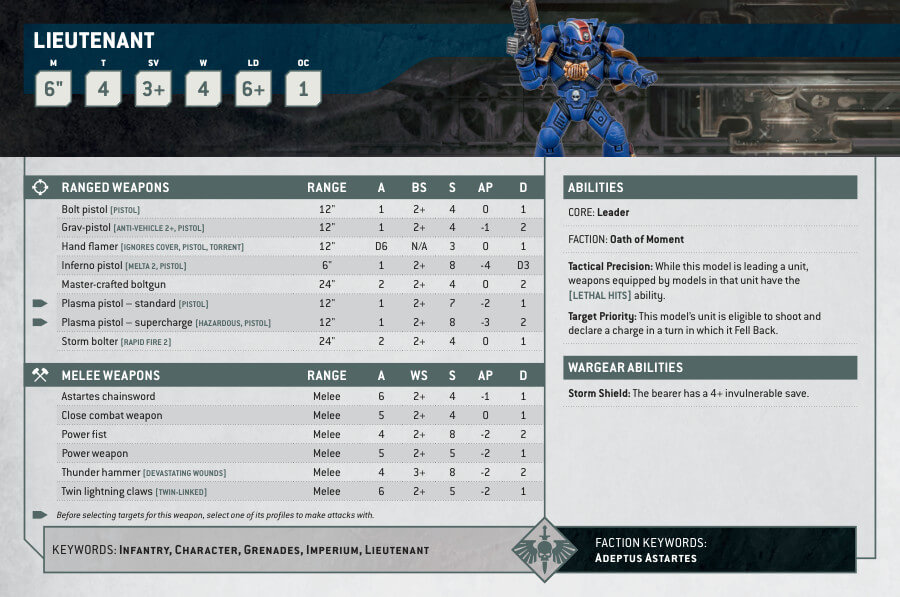 What's in the Lieutenant with Storm Shield box
x10 plastic components that make 1 Lieutenant with Storm Shield.
x1 Citadel 40mm Round Hex Hole Base.
How to paint the Lieutenant with Storm Shield set